BBC Insiders Say Coronavirus Feels Like A Massive Moment
"They're about to conduct a real time experiment, out of necessity, in running a newsroom on a skeleton staff."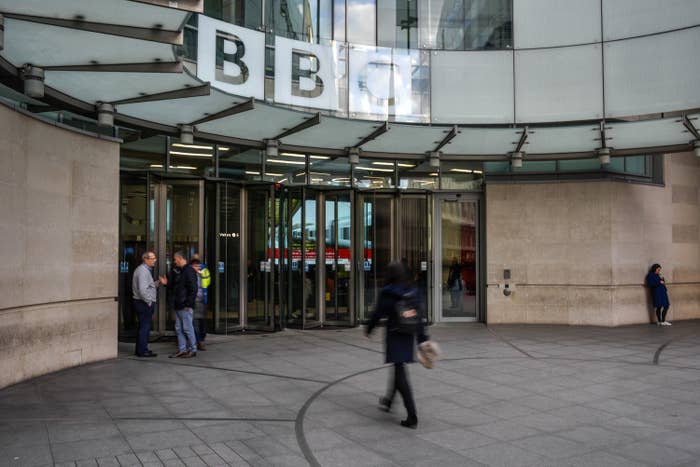 The coronavirus crisis is a massive moment for BBC News, radically reshaping the way the organisation works at a time it was already undergoing change and facing simultaneous major challenges, insiders have told BuzzFeed News.
This week bosses announced sweeping changes to output, suspending some programming to focus resources on a few core priorities, with many staff working from home.

"They're about to conduct a real time experiment, out of necessity, in running a newsroom on a skeleton staff" one senior correspondent told BuzzFeed News. "A lot of good new "future facing" stuff has been suspended – the hope is they won't make this permanent."

Another presenter said the scale of the coronavirus crisis had "focused the mission on the public" after the BBC has recently been bogged down by pay disputes, allegations of bias, and long-term financial and demographic pressures.
For the forseeable future resources will be focused on the rolling news channel, local and national radio news, three daily TV bulletins, a podcast called the Coronavirus Newscast, and online coverage.

"It's a herculean effort to keep TV on the air – less so radio and online" a senior editor told BuzzFeed News. "That's where a lot of the focus is right now."
While newspapers and online outlets can do much of their work remotely, this is far harder for TV news, which requires huge technical teams, specialist software only available on desktop computers, and producers and reporters in the field.

News programmes including Politics Live and the Victoria Derbyshire Programme have been taken off air until further notice, while Radio 2, 3, 4 and 5 Live will share one common bulletin.

Director-General Tony Hall announced on Wednesday some of the BBC's plans for new content to help people cope with self-isolation, including exercise classes, religious services, recipes, and education programming.
"The economy will go into recession, and the take from the licence fee will probably fall, and public personalities will fall ill and some will die," a presenter told BuzzFeed News. "So it's really a case of the BBC rediscovering its purpose, rather than a cause for celebration."
The changes come just a few weeks after a major organisational restructuring was announced as part of a £80m cuts package involving 450 job cuts with the newsroom moving to a new "story-led" model of commissioning.
But the sudden changes to British life brought on by coronavirus has led to far more radical changes than this, introduced incredibly quickly.
On Wednesday Prime Minister Boris Johnson announced schools would close until further notice, meaning even more staff will have no choice but to stay at home.
Before the coronavirus crisis hit, the organisation had been heavily preoccupied by deteriorating audience figures among younger audiences, who increasingly prefer outlets like YouTube and Netflix to the national broadcaster.

Coronavirus will not stop any of these trends but in the short term at least, the BBC has seen a massive increase in demand, especially for TV news which has seen viewing figures dwindle in recent years.
On Wednesday 8.7m people watched the Six O'Clock News, the highest figure for over a decade, while a record-breaking 29.2m people visited BBC News online.

On Monday the BBC announced that because of the virus it will delay plans to begin charging over-75s for the licence fee, which 3.7 million older people currently get for free. The BBC says it will foot the cost of the delay, from 1 June to 1 August.
All these long term pressures - younger audiences, the "story-led" restructure, the future of the licence fee - have been suddenly engulfed by a crisis which nobody saw coming.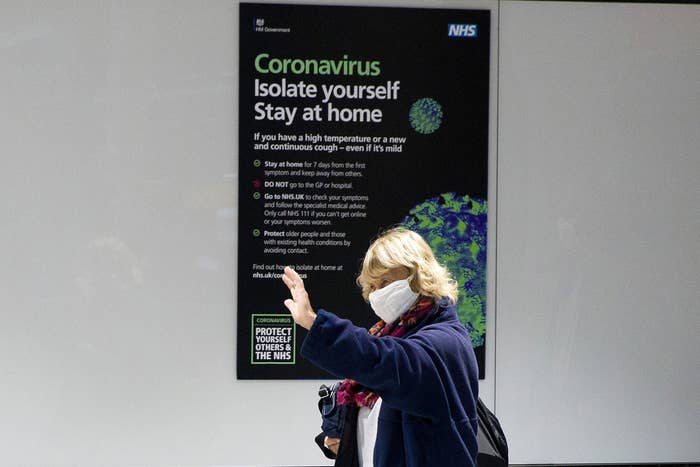 Head of News Fran Unsworth said on Tuesday that there would be a "continuous news service" on TV, radio and online, but admitted it will "look a bit different in the weeks ahead".

Nobody knows for sure how long this will all go on for, but the impact - on the BBC and on the UK - will be far-reaching and long-lasting.
While the broadcaster has a guaranteed income from the licence fee for the foreseeable future, the coronavirus crisis is likely to hit the commercial journalism sector much harder.
Advertising revenue is under huge pressure, and the sudden shift to home working will be particularly tough for newspapers provided free to commuters like the Metro and the Evening Standard.
The coronavirus crisis comes shortly after another bruising test for the British media: three-and-a-half of Brexit chaos which has died down significantly since the UK left the EU on January 31.
December's general election was a difficult time for the BBC in particular, with the broadcaster coming under heavy fire from all sides, including allegations of bias.
But the coronavirus crisis - which does not easily split along the usual political faultlines - feels different according to BBC insiders.
"The inboxes and texts are heaving with people thanking us, which is never usually the case," a journalist said.