Mizzou Football's Long, Fraught History With Racism On Campus
The protests that brought down top officials at the University of Missouri were the culmination of a decades-long rift between black athletes and the school.
Soon after Gary Pinkel arrived at the University of Missouri in late November 2000, Pinkel and his boss, Athletic Director Mike Alden, reached out to many of its former black players. Alden told the St. Louis Post-Dispatch in August 2001 that he "didn't realize the bitterness or the level of disengagement was as strong as it was."

They came up with an idea: Missouri would enlist those former players as mentors for current black players, among them the first black football player in school history, Norris Stevenson. Pinkel and Alden also decided to honor Stevenson on campus, spelling out his contributions on the football complex alongside a large photograph and plaque, establishing a $25,000 scholarship in his name, and naming the then-new "Plaza of Champions" at the football stadium after him.
That was a promising start, said Don Johnson, a black player at Missouri in the early 1970s. But the ceremony to honor Stevenson turned into another disappointment for him and others when they learned about the details of the event. Instead of a home game on a Saturday, when the stands would be full of fans and alums, Missouri held the ceremony on a Friday afternoon under a small tent at the nearly empty Faurot Field. Johnson said he planned to boycott the event until Stevenson eventually talked him out of it.
"A Friday at 3:30 p.m.?" Johnson recalled a few days ago, still incredulous at what he felt was disrespect for Stevenson's legacy and contributions to the program. "No one was there. His wife couldn't even come to it. Why the hell did it have to be a Friday?"
That sort of frustration with Missouri — known to alums and sports fans as "Mizzou" — has lingered with many black former players, who watched with great interest current players' refusal to play an upcoming game as part of a campus-wide protest against racist incidents on campus. The players' protest struck a nerve — the school would have reportedly lost $1 million if they backed out of the Nov. 14 game against BYU. Missouri's president and chancellor were ultimately forced to resign as part of the student's demands.
That dramatic step taken by the team — a refusal to participate in football-related activities until the embattled president was gone — turned a campus rift into a national controversy that invited a closer look into race relations on the autumnal campus of 35,000. Within the expansive community of students and alums, faculty and staff, is a disgruntled family of black football players who have barely been able to conceal their dissatisfaction with Missouri's athletic department and administration. Although Mizzou has long sought to draw football talent from black players coming out of some of the poorest areas in Missouri, it has not always welcomed them, leaving a decades-old rift that has not yet healed.
The rift dates back to the pioneering days of Stevenson through the 1980s and '90s, when several St. Louis radio DJs openly discouraged top black athletes from going to Missouri, up to Friday when Pinkel announced his resignation because of health issues but still faced criticism for conflicting statements on his support of the players' boycott. "That organization can do what they want to, no judgments on them at all, but that should not have come out," Pinkel said in a radio interview Tuesday, referring to a post from his Twitter account expressing support for a student activist group.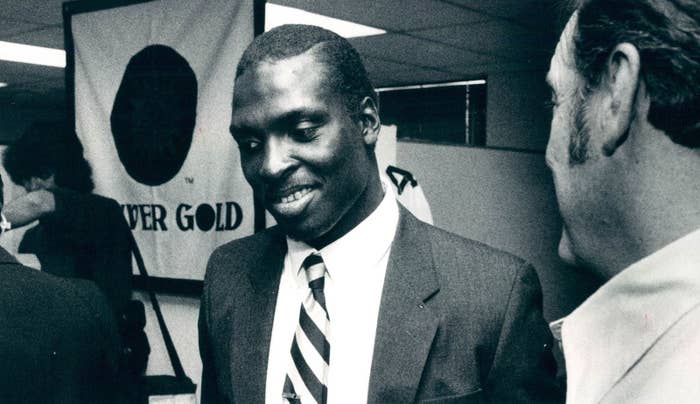 "He's backpedaling faster than I did when I played," said Demetrious Johnson, a former NFL and Missouri football player (1980–83) who works in sports medicine sales and also has a weekend talk radio show in St. Louis. "Now he doesn't support the damn issue, just the kids. But you know what's happening — he's getting his ass whupped by the white alums."
Like most major college football programs, Mizzou has a much higher proportion of black student-athletes than it does black students. About half of the 124 players on the team's roster are black, while 8% of the school's 27,654 undergraduate students identify as black or African-American. It's not clear how many black players participated in the strike, but more than 30 appeared in a picture posted Saturday night on Twitter linking arms with a graduate student who staged a hunger strike as part of the protest.
Missouri wants to assuage its valuable talent while doing little to address a campus atmosphere players say has long been hostile and dismissive to them and other black students.
It was a powerful image, because even in a season when the football team has underperformed — the Tigers are 4–5 and a half-game out of last place in their division — the players' statement resonated far beyond Columbia. They gave voice to something echoed by nearly a dozen football alums who spoke to BuzzFeed News in recent days: Missouri wants to assuage its valuable black athletic talent while doing little to address a campus atmosphere players say has long been hostile and dismissive to them and other black students.
"We love the game, but [at the] the end of the day, it is just that; a game," read a statement posted to Twitter by Missouri player Ian Simon, a senior from Texas. "Though we don't experience everything the general student body does and our struggles may different at times, we are all #ConcernedStudent1950."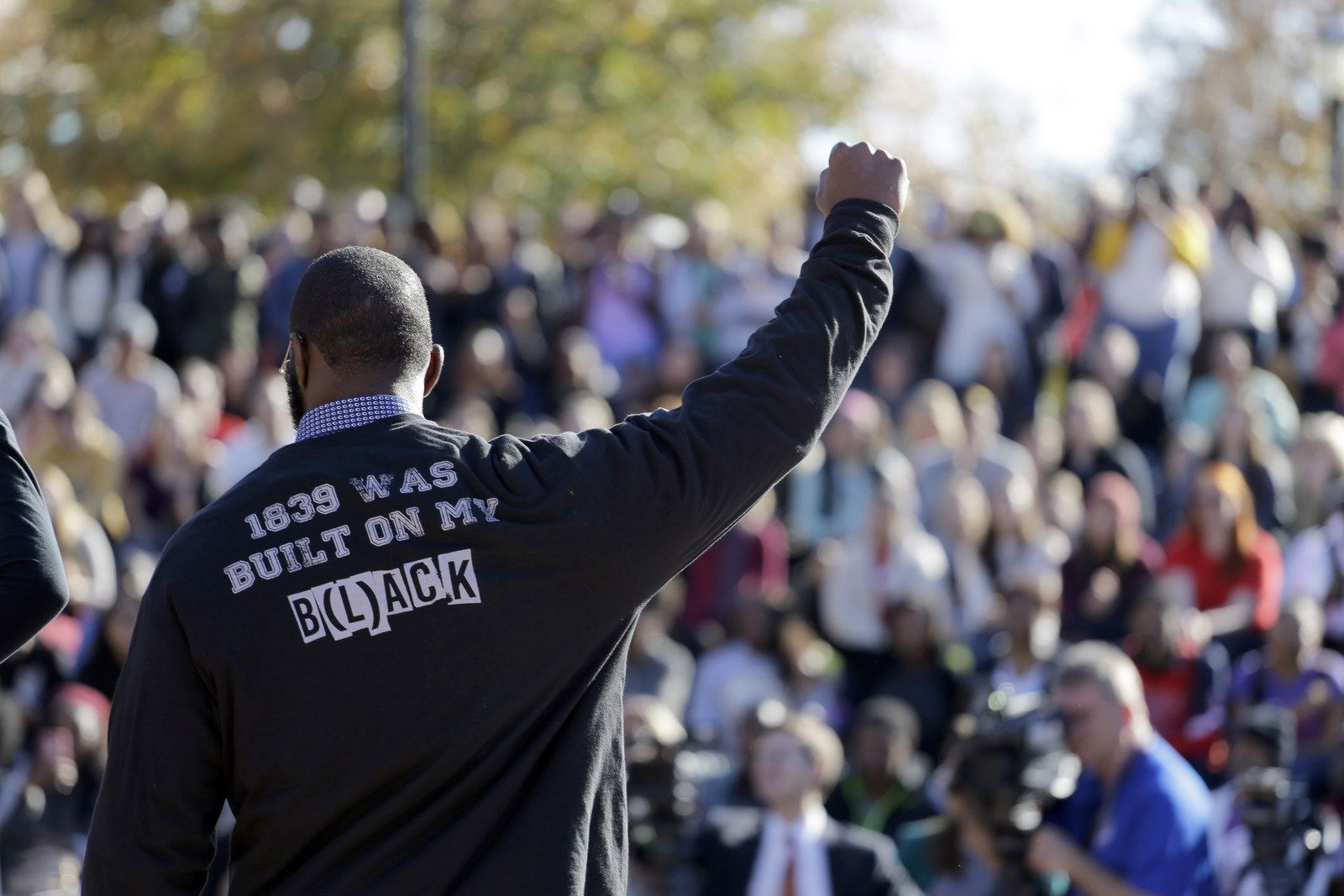 #ConcernedStudent1950 refers to the year black students were first admitted to the University of Missouri. A group of activist students have organized under that name, issuing a list of eight demands stemming from a series of reports of racial antagonism on campus. The alleged incidents echoed of a different time on campus, a throwback to the days when Stevenson arrived in rural Columbia from inner-city St. Louis.

When Stevenson and another teammate, Mel West of nearby Jefferson City, broke the color barrier in 1957, they found a campus unwelcoming to blacks, a school where the band played "Dixie" and a fraternity waved a Confederate flag for Missouri touchdowns. Stevenson would later say he had no idea that he came to school as a pioneer. "I got there, and they said, 'Did you know you're the first?' And I'm going, 'What?'" he told the St. Louis Post-Dispatch in August 2001.
"It's a matter that Columbia had some growing up to do," he said. "What we were experiencing was something ... you have to be black to know it. I was just out there, pretty much. Missouri was not ready for me at all. They brought me up there, and it was almost with just the hope that it would work out."
Making matters even more difficult, Stevenson said his white teammates were slow to accept him and West. Eventually, he said, about five teammates warmed to him and became his friends. There wasn't much other support to be found in Columbia for him and West. At the time, there were only a handful of black students on campus. One of them, however, turned out to be the woman who would eventually become his wife.
Delores Stevenson, who also grew up in St. Louis, said black students routinely had to deal with lowered expectations from professors in the classroom and aloofness from white students outside of it. That only heightened their resolve to persevere under those inhospitable conditions, she said. "We were constantly fighting that fight. We knew we had to prove ourselves."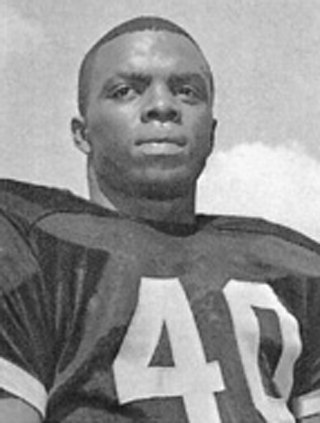 Norris Stevenson had a few standout moments as an athlete, particularly in one of the biggest football victories in school history. He rushed for 169 yards on 13 carries in the Tigers' 41–19 win over Oklahoma in 1960 to help them earn their first No. 1 ranking in school history. He was also a standout in track and field, earning his way into the Missouri Sports Hall of Fame.
The good times didn't last long. After Missouri's win over Navy in the 1961 Orange Bowl, Stevenson and West were escorted out of a Miami country club reception while the rest of their teammates stayed behind to finish their meals. The sting lasted for years.
"Really, some people made choices then that now they wish they hadn't made," he told the Post-Dispatch, a quote that ran in his obituary in March 2012 after he died of colon cancer at the age of 72. "I've never really, really held it against them. I held it against the times."
"Some people made choices then that now they wish they hadn't made. I've never held it against them. I held it against the times."
A decade later, Don Johnson, also a native of the St. Louis area, came to Columbia despite that story — and many others similar to it — that gave him and his family serious reservations about his choice of Missouri. But Johnson took note of the success stories, Stevenson's among them. And by that time, there were more black people on the team and on campus. "Once you see one of us go up there and people were pretty successful, it made me think it was OK," Johnson said.
Johnson finished a standout football career in 1972, earned his bachelor's degree, and stayed at Missouri to get his master's. To earn some extra money, Johnson worked as a co-director of the then-new Black Culture Center, which was in what he called a "two-story, dilapidated house."
Johnson said he used his football connections and influence on campus to successfully get funding for improvements to the facility, but could never forget the substandard housing set aside for them by the school's administration.
"It never would have passed any type of housing code," he said. "I couldn't believe that's what they thought we were worthy of."
By the mid-1970s, a pair of talk radio DJs in St. Louis had compiled a list of grievances by black former players — and added a few of their own — and started using their platform to punish the Tigers. At least five days a week, for at least a couple of hours during morning drive time, Richard "Onion" Horton and Charlie "Tuna" Edwards would take their turns — on different stations — inveighing against the athletic program of the state's flagship university.

"It was like a religion to listen to [Horton] on the way to school from 6 a.m. to 10 a.m.," said Jim Collins, a former Missouri linebacker from the late 1980s who's now a football coach at Normandy High School in the St. Louis area.
"Everyone was tuned in to Onion Horton. He had the voice and the information that, hey, 'You don't need to be going to Missouri.' He had the juice, as the kids say,'" Collins said.
Horton, who's now in his eighties and, according to friends, has dementia, told the Riverfront Times of St. Louis in 2001 that "his public disdain for Mizzou dates back to the 1970s, when he urged high-school football players to boycott the university because blacks were being benched in favor of less talented white players."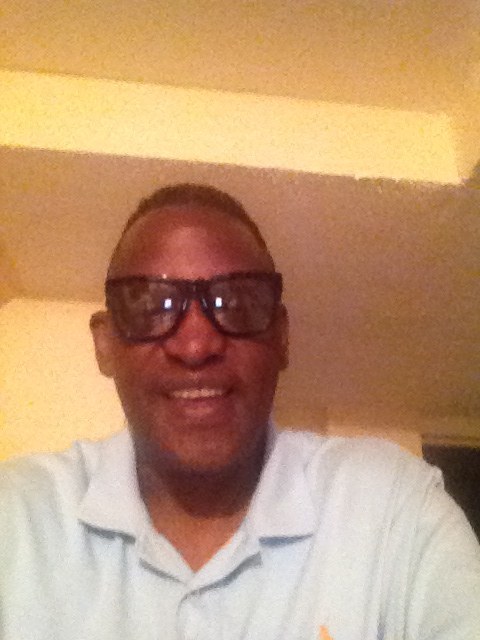 Edwards, who still has a nightly show on a local AM radio station, admits that he and Horton sometimes went well beyond the airwaves to make their case to some of the area's top black athletes: They'd even go to their homes and games to talk them out of considering Missouri.
"I couldn't tell you where to send your kid," Edwards said he would tell parents of local college recruits. "But I wouldn't send them down there." This had a powerful effect on many of the black families in St. Louis and East St. Louis, two especially important recruiting territories for Missouri. The pressure to go elsewhere could sometimes be overwhelming.
"A lot of guys you talk to will tell you that when they went to Mizzou, there would be some serious backlash from those two guys," said Tim Holloway, a St. Louis native who's now president and director of a local traveling youth basketball team, the St. Louis Eagles. The Eagles currently boast two of the nation's best high school players in Jayson Tatum and Tyler Cook, who have committed to play in college for Duke and Iowa, respectively.
Holloway, who also played at the smaller University of Missouri, Rolla, said he eventually came to understand why Horton and Edwards were so adamant about steering players away from Mizzou. "In my view, they were looking out for the young black athlete," he said. "And they just felt like the culture at the time didn't value African-American athletes and didn't recruit this area in a way that was fit."
Chad Moller, a spokesperson for Missouri's athletic department, declined comment other than to say, "In terms of recruiting, we certainly don't get 100% of the kids we are interested in, but we also get a good share of them."
Those daily warnings from Horton and Edwards weighed heavily on Collins, who played at the once nationally competitive East St. Louis High School just over the Missouri state border in Illinois. Not wanting to risk the wrath of disapproving fans in his neighborhood, he decided to go to Illinois instead of Missouri out of high school. "There was pressure from the black community not to go to Missouri," Collins said.
But a coaching change at Illinois midway through his college career convinced him to transfer to Missouri. As it turned out, Collins said, Missouri was a good place to learn and play. It's a common refrain among most of the homegrown black athletes who ended up choosing the Tigers.
"We met some good white folks, I ain't gonna lie to you," Collins said. "I had a relatively good experience. I'm 6-foot-1, 225 pounds — ain't nobody going to just come up to me and say, 'Hey, n***a.' But I did see some of the suffering of the non–student-athletes."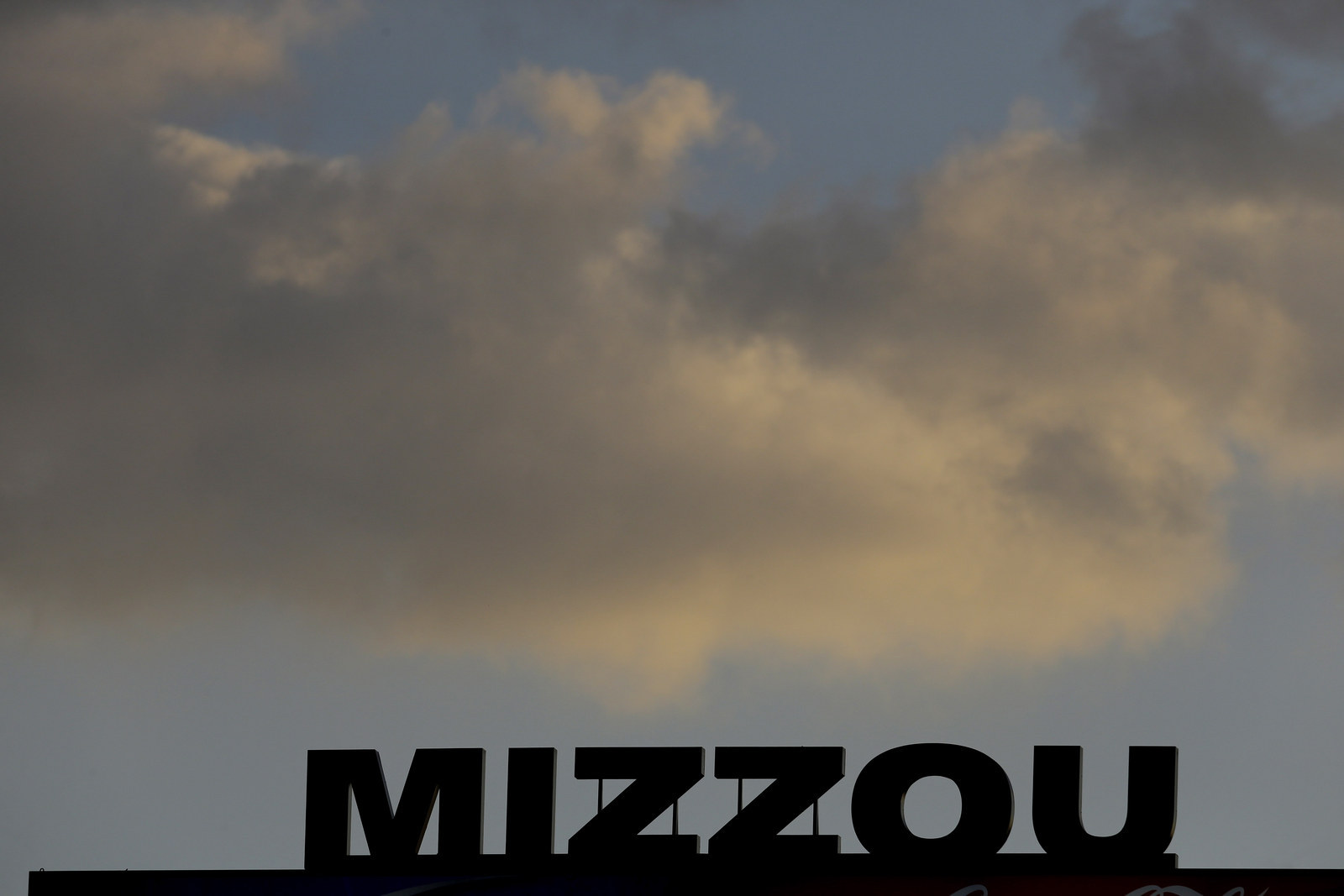 Early in the 1990s, Missouri endured a few setbacks in its attempts to change its reputation among black students and athletes.
In 1991, basketball player Jamal Coleman was arrested for his role in a bookstore refund scam. Coleman was later convicted of a misdemeanor while two other women involved in the plan — one of them his girlfriend — pleaded guilty to felonies. However, the school's student conduct committee suspended him for a semester and placed the women on disciplinary probation, meaning they could attend classes.
Coleman appealed his suspension to federal court, where a judge angrily criticized Mizzou's disciplinary procedures as an "outrage" and suggested Coleman, who is black, didn't get fair treatment from an all-white disciplinary panel, according to a story from the Associated Press in January 1992.
"For an enlightened university not to have a black person on this committee, I think, is pretty sinful," said the judge, who was white. "The university has suffered some irreparable damage as a result of this case."
Though a federal appeals court later dismissed his case, Coleman returned to the team and finished his career. Coleman, who now lives in his hometown of Denver, couldn't be reached for comment.
Several members of the black St. Louis media later complained to the athletic department about the school's fight song, the "Missouri Waltz," which originally hailed the idyllic days of "Dixie" and included lines like "seems like your Mammy was there once again, and the darkies were strummin' that same old refrain."
"Up until about 10 years ago, that was part of their fight song, for football players to run out on the field," Edwards said. Some of the more offensive lyrics in the song were officially changed decades ago, and it's unclear if and when fans stopped singing it in the stands during home games.
Hopeful that he could broker a truce, former Tigers football star Demetrious Johnson hosted a breakfast in 1994 for black media members, high school coaches in St. Louis, and Missouri's athletic department. Attending the meeting were Edwards and Horton and the Tigers athletic director, head football coach, and an assistant basketball coach. Conspicuous by his absence was longtime head basketball coach Norm Stewart, who said he was recovering from minor skin surgery.
"If Norm Stewart is telling the truth about having surgery," Horton told the Post-Dispatch, "I'd have to see him on the operating table."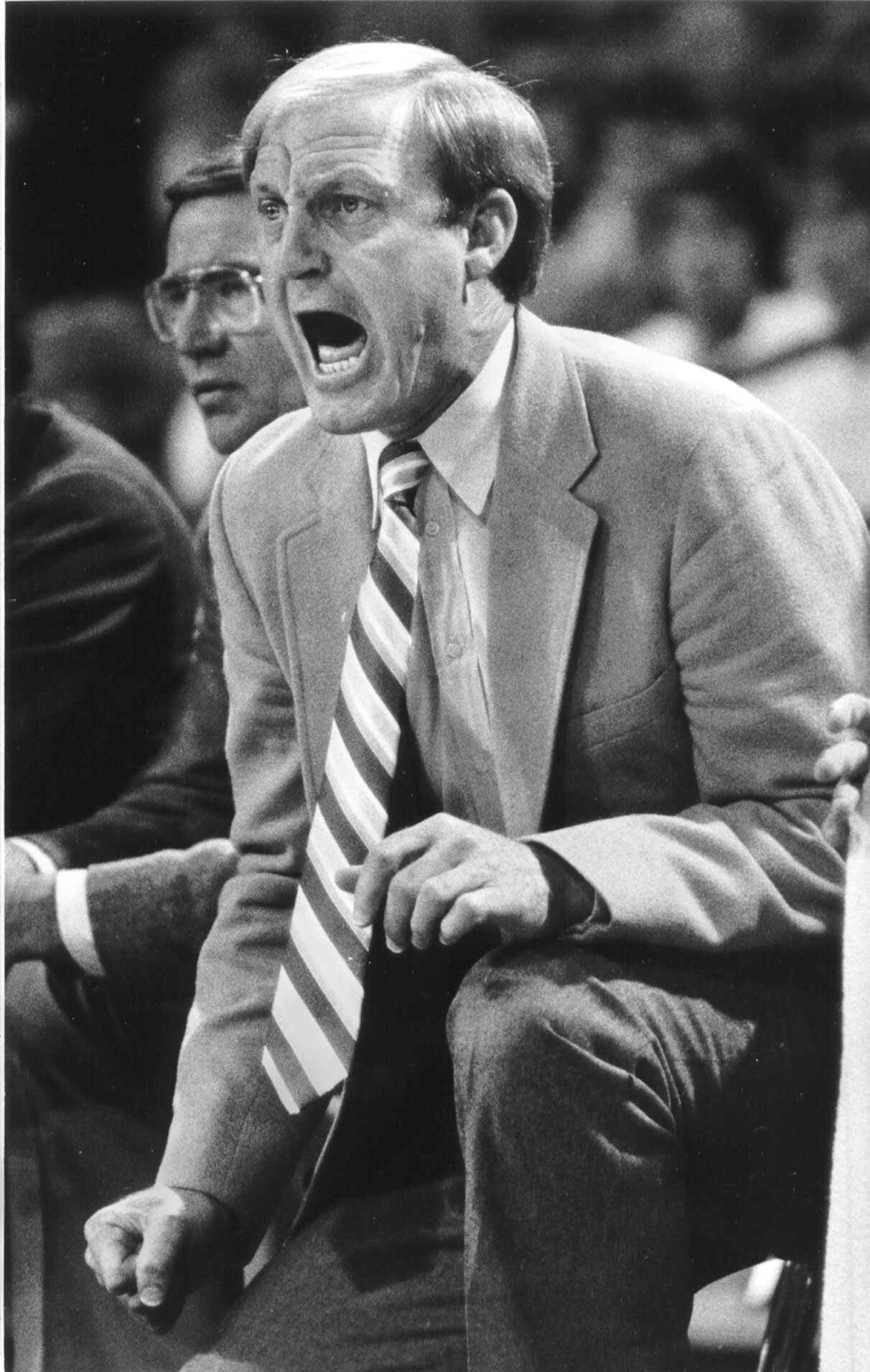 Said Edwards: "The basketball program still thinks this is a damn joke:"
Days later in the Post-Dispatch, a sports columnist wrote: "Mizzou has overlooked or downgraded prospects like [St. Louis native and future NBA player] Anthony Bonner. Black basketball players don't graduate from the university. Other complaints about the Little Dixie atmosphere in Columbia may be outdated, but they won't vanish until Stewart addresses them."
According to the column, Stewart brushed off the criticism. "What are the concerns?" Stewart told the Columbia Missourian days after the breakfast. "Do you think this university is any different than any other university? Do you think every college student is happy? Do you think everyone graduates from college? You need to ask yourself that. What do you want, Utopia?"
Following the breakfast meeting he missed in St. Louis, Stewart's basketball teams — routinely among the nation's best earlier in his Hall of Fame career — were never again as good as they once were. In his final five seasons, Stewart went 91–55, never advanced past the second round of the NCAA tournament, and only finished better fourth in his conference once.
Johnnie Parker Jr., one of the few St. Louis high school stars who signed with him during that mediocre stretch, said Stewart and Columbia's "old-school vibe" might have been a turnoff for a number of top athletes.
"I didn't have any racial tension or anything bad like that," said Parker, who finished his eligibility in 1999 and today is a personal coach in Los Angeles. "Being on the basketball team, we were treated well. But anytime you go somewhere [in Columbia], it's in the back of your mind."
The arrival of Gary Pinkel in 2000 initially seemed to signal a thawing of the chilly relationship between Missouri and its old black players.
Pinkel, then a hotshot young coach who'd won more games than anyone in Toledo history, immediately courted Demetrious Johnson and a few members of the black St. Louis media. It didn't take long for them to hit it off. "I took him all around black folks — barbershops and everything," Johnson said. "We gave him credibility."
In the world of college football recruiting, having a few advocates in black neighborhoods has often gone a long way for the top programs. And those improved relationships immediately paid dividends for Pinkel and the Tigers, as he landed the area's top recruit — a speedy running back named Damien Nash from East St. Louis — as the centerpiece of his first recruiting class.
"Gary sought me out, we had lunch, and I felt assured about him after talking to him," said Maurice Scott, a sportswriter for the St. Louis American, a weekly black newspaper. "I felt he was genuine about the development of the student athletes and I got him in touch with Damien Nash and his mother."
Pinkel also earned praise for his willingness to bring black former players back into the program, starting with the ceremony and honors for Stevenson. The football program's efforts to reach out to the black alums and communities St. Louis even mirrored those of the school, which hired its first counselor to scout for students from that area. An article in the Post-Dispatch in November 2001 touched on the difficulty the school would have in convincing them the campus would welcome them.
"Some black students say Mizzou is an unfriendly place," the story read, before introducing a group of black students gathered at the University of Missouri's St. Louis campus. "All agreed — most of them on the basis of no firsthand experience there — that the Columbia campus is an inhospitable place for blacks." Over the past decade, Missouri managed to overcome that reputation enough to steadily increase its percentage of black students annually. Black students made up about 6% of undergraduates in 2001, and in 2015 they make up little more than 8% with a minuscule dip from the previous year.
Pinkel had his own successes with the football program, developing a reputation as an astute recruiter, navigating the team's move into the competitive Southeastern Conference, and becoming the winningest coach in the history of Missouri. Prior to this season, the Tigers — presumed to be an afterthought in the football-mad league — had improbably played in the SEC championship in consecutive years.
And once again, Pinkel landed one of the nation's top recruits — 6-foot-4, 300-pound lineman Terry Beckner from East St. Louis — in his most recent class of freshmen. It seemed as if Missouri had finally overcome the stigma of its past, on and off the field. Instead, the recent protests at Missouri have ignited a national debate about the pervasiveness of racism on college campuses. Just in the past week, there have been similar demonstrations at Yale, Ithaca, and Claremont McKenna, among others.
"The athletes are very much in tune with the black community on campus. There's a ray of hope that this will bring people together."
No other school, however, had members of their football team so publicly join the ranks of student activists. That has inspired a lot of pride among the black former players at Missouri, who have roundly praised them for their unity and courage.
"The athletes are very much in tune with the black community on campus," said Kenge Stevenson, a former Tigers basketball player from the 1990s who now works as a sports agent in Dallas. "There's a ray of hope that this will bring people together."
Most of the former players believe the headlines and images out of Columbia last week will linger in the minds of recruits and prospective students for a long time. It might take years, they say, before their alma mater fully recovers.
"They had problems getting black kids out of St. Louis anyway," Demetrious Johnson said. "If I was one of those schools going against them, I'd be like, 'Look at the problems they're having there. Do you want to deal with that?'"
UPDATE
A photo that misidentified Gary Pinkel has been removed from the post.
CORRECTION
Jim Collins is the former Missouri linebacker who now coaches football at Normandy High School. A previous version of this misstated his name.