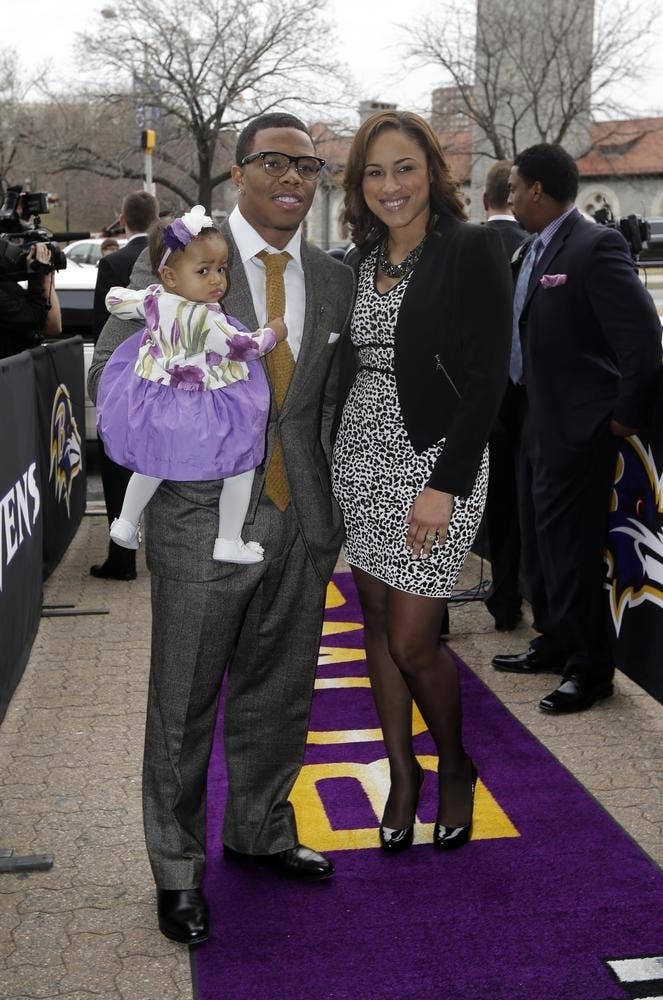 Baltimore Ravens running back Ray Rice faces an assault charge after allegedly striking his fiancée and knocking her unconscious during an altercation last weekend, according to Atlantic City police.
Rice and Janay Palmer were both arrested and charged with simple assault Saturday following their argument at the Revel Casino in Atlantic City. The charge is punishable by up to six months in jail.
TMZ has obtained video from that night showing Rice dragging an unconscious Palmer out of an elevator in the casino and then laying her on the ground. She appears limp as he pulls her legs away from the elevator's doors, and then he props her up.
Police said the couple refused medical attention and didn't report any injuries to police.
Rice's attorney, Michael Diamondstein, confirmed to the Baltimore Sun that the video is "not the complete event, but is merely the end result of what transpired."
"We are confident that by the time all of the facts are in the open, the public will have a complete and true picture of what actually transpired, and we just ask that the public remember what a high-character, good person Ray is, and that they reserve judgment until all the facts are out."
The summons for Palmer says she struck Rice with her hand.
A Ravens spokesman told the Sun: "We have seen the video, this is a serious matter and we are currently gathering more information."
The 27-year-old Rice has been been one of the club's top players in recent years, though he's coming off an uncharacteristically unproductive season — 660 rushing yards and four touchdown on 214 carries — by his standard. Rice has no previously history of off-field trouble.