Berry Smoothie Bowl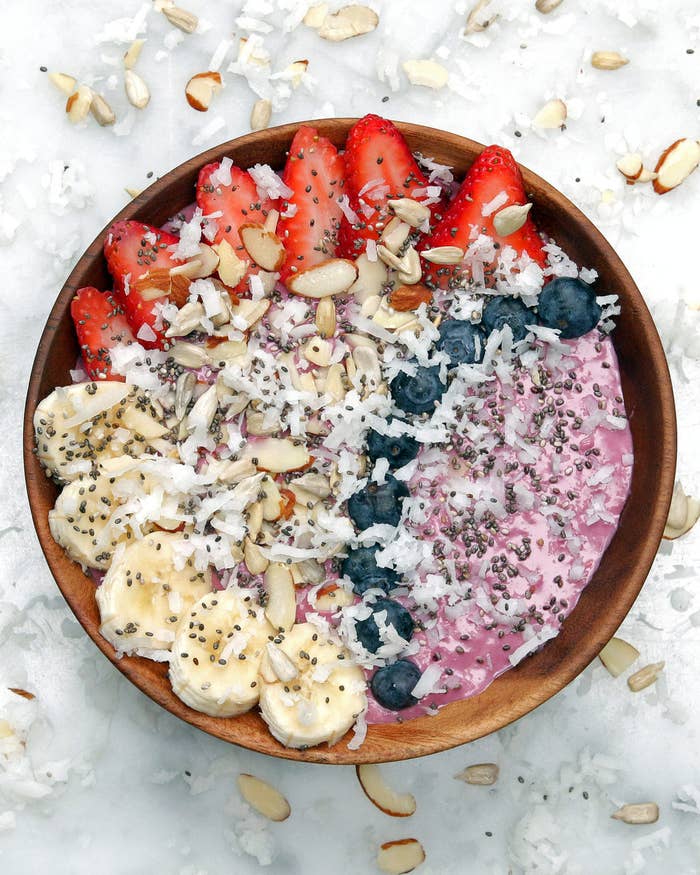 INGREDIENTS
Servings: 2
2 cups mixed berries (we used 1/2 cup strawberries, 1/2 cup raspberries, 1 cup blackberries)
1/2 cup greek yogurt
1/4 cup almond milk (or soy milk)
1/4 cup peanut butter
Top with whatever you like!
We used:
Sliced strawberries
Sliced bananas
Slivered almonds
Sunflower seeds
Shredded coconut
Chia seeds
PREPARATION
1. Blend mixed berries, greek yogurt, almond milk, and peanut butter until smooth.
2. Top with your favorite toppings and enjoy!
Want BuzzFeed Tasty right in your inbox? Sign up for our newsletter!