The World's Oldest Identical Twins Are 103 And Still Inseparable
Florence Davies and Glenys Thomas from Caerphilly have always lived beside each other.
Florence and Glenys were born in 1911 - a year before the Titanic sank - and they've lived beside each other for almost their entire lives.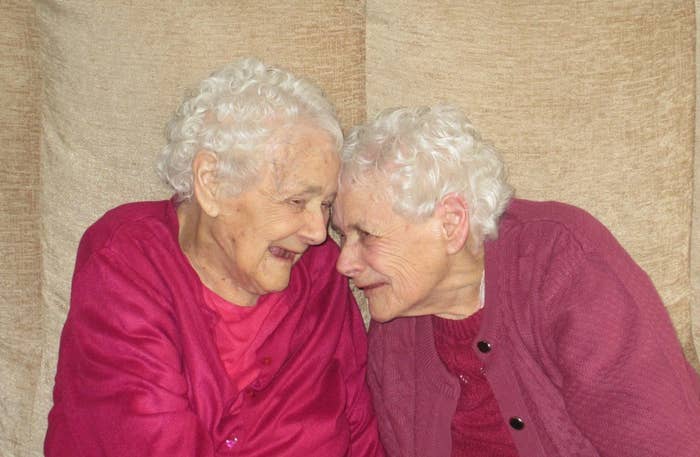 Gwenda Stacey, Glenys' daughter, told the Daily Mail, "They have lived a simple life."
She added: "Neither Mam or Aunty Flo can drive. They never went abroad. But they were always happiest together."
The twins, the daughters of a miner, grew up in the small village of Abertridwr in Caerphilly. However, Glenys moved out of the family home, and the room she had always shared with her sister when she got married to a miner.
Shortly afterwards however, Flo bought the house next to her sister's so they could be close together again.
Glenys explained: "For all their independent years they lived side by side - raising families together, shopping, socialising and cooking together too."
The twins moved into the same care home after their mental health deteriorated.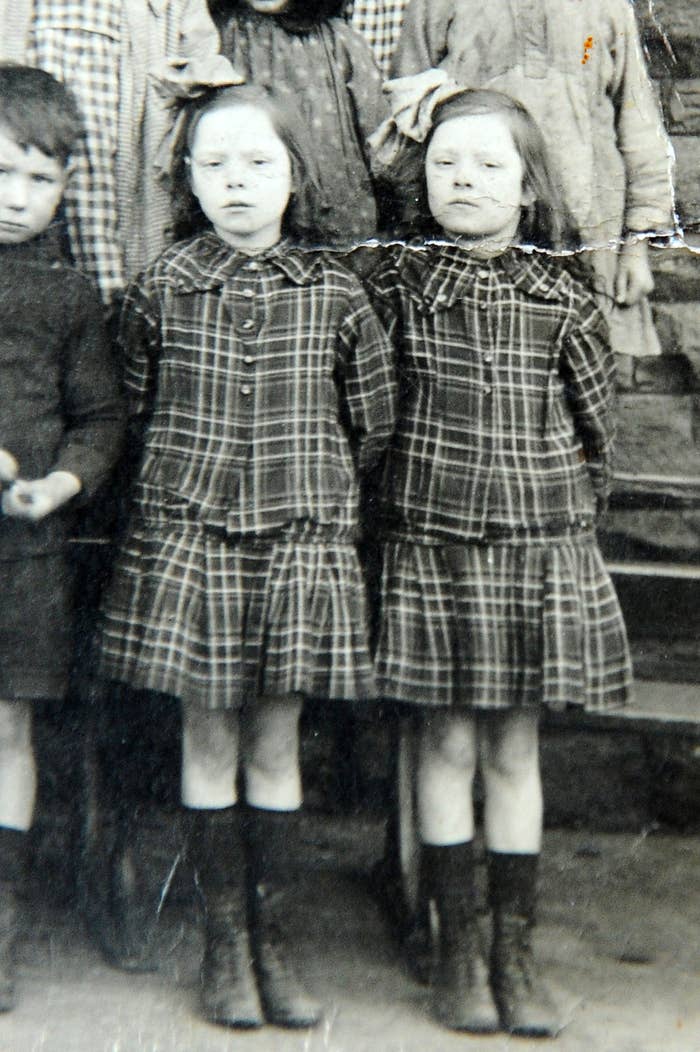 Glenys' daughter Gwenda said, "They have adjoining rooms so they can see each other whenever they like."
"Aunty Flo does get a bit fed up with mam's singing though. Her dementia sends her back to her childhood and she's forever singing Calon Lan - a welsh song she'd have learnt at school.

"They are physically very well - no ailments as such. But it is their mind that's going. It can be like they are far away and mostly they don't remember the family. Yet they still ask for each other. Their connection is lasting and truly life long."