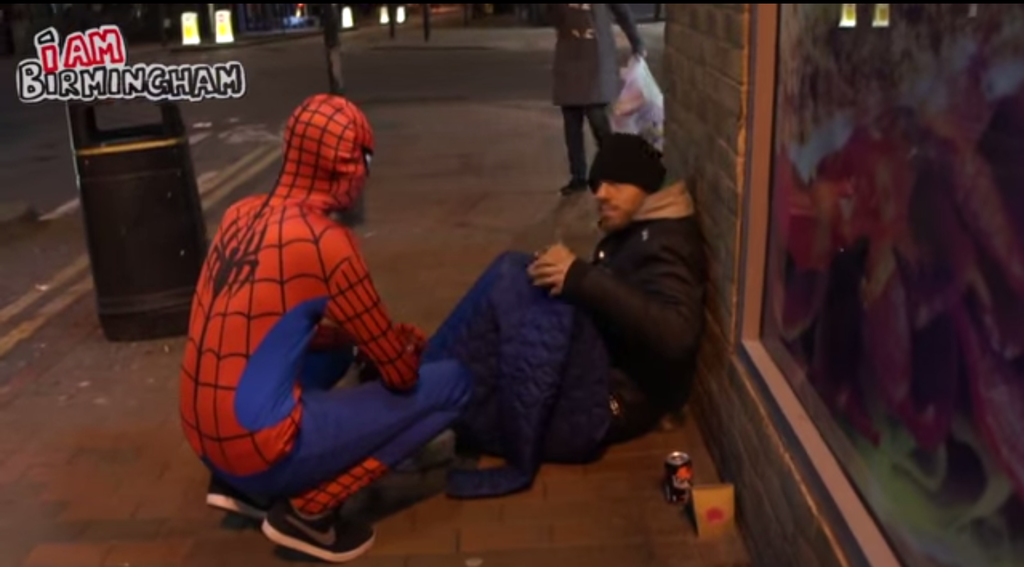 He's dresses up as Spider-Man and walks around Birmingham to offer food to the homeless.
He's 20 years old, and works in a bar.
He told the BBC:
I've worked with homeless and vulnerable people for three or four years and love seeing the smiles on people's faces,

Then I thought 'if they are happy now, imagine how much bigger the smile would be if it was Spider-Man giving out the food.'
He buys the food with his own money and doesn't accept donations.
Instead, he'd rather people made whatever effort they could to help feed homeless people.