A Crisp Sandwich Cafe Is Going To Open In Belfast
And it is bloody marvellous. BuzzFeed News spoke to the genius behind the idea.
2014 brought London the controversial Cereal Cafe - but in 2015, culinary tastes have turned towards Belfast's brand new crisp sandwich cafe: "Simply Crispy".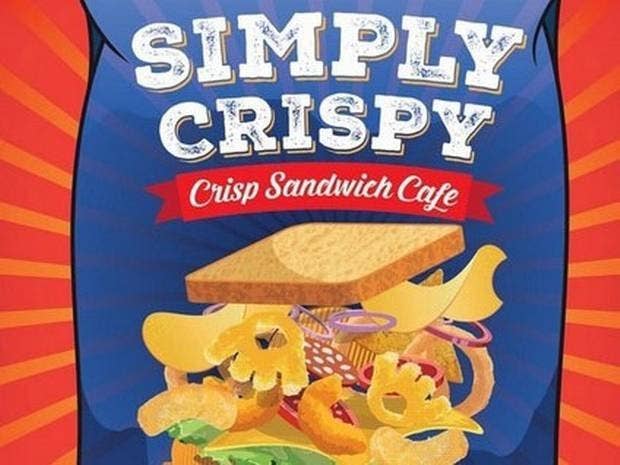 The idea started out as an article on the satirical website Ulster Fry.
Describing the - then fictional - cafe, it said:
Situated in Belfast's fashionable Cathedral Quarter, Simply Crispy puts a new twist on a local favourite. Diners will be able choose from a menu of gourmet crisp sandwiches, or create their own delicacy from an exciting range of breads, crisps and spreads. Whether it be the staple Tayto Cheese and Onion on Sunblest sliced pan with Flora, or the more exotic Thai Sweet Chilli on Italian Granary with a splash of balsamic vinegar – the choice is almost limitless.
However, people loved the idea, and a local cafe-owner, Andrew McMenamin, got in touch with the website to discuss turning their satirical fantasy into a reality.
In an article, the website's founders described how it happened:
Not only did people believe it, but people wanted to believe it and the story went viral. Thousands of people loved the idea of buying a crisp sandwich on the high-street or in a cafe... A nice young man who owns a cafe in Belfast city centre loved the idea so much, he wanted to partner with us to convert his premises into Simply Crispy, and bring the idea to life. And so, The Ulster Fry, exactly 27 days after we launched our parody news website, have accidentally got involved with a cafe, selling crisps, inside bread.
BuzzFeed News spoke to Andrew McMenamin about his plans for "Simply Crispy" - which opens Monday 12 January.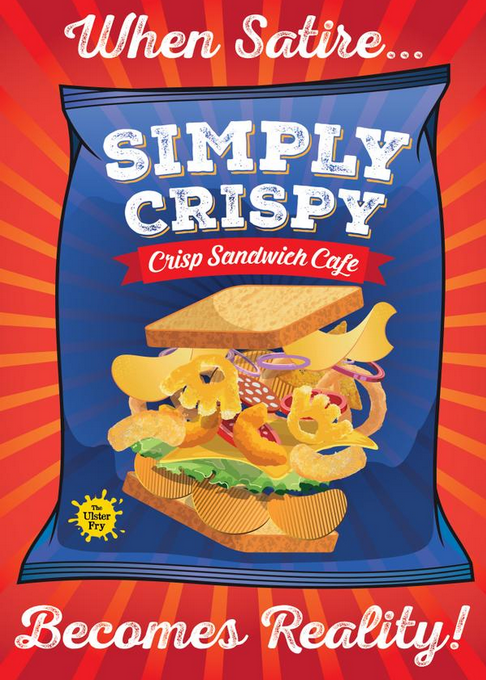 He's owned his cafe That Wee Cafe for three and a half years, but couldn't resist the opportunity to transform it into something new.
He told BuzzFeed News:
The Ulster Fry article was one of the funniest things I've read in a long time that takes the mickey out of current trends with foodies and food styles.

I thought the opportunity to actually go ahead with 'simply crispy' was too good to pass up.
Speaking of the reaction, McMenamin said: "So far the response has been great; there's always going to be haters who can hide behind a veil of anonymity online. But its just a bit of light hearted fun."
McMenamin recommends the "the classic Tayto Cheese and Onion, no butter and ham in a Belfast Bap. Old school."