1.
The AC Slater tank top spectrum.

Slater was inducted into the Tank Top Hall of Fame for great achievements in the field of tank tops.
2.
Zack Morris: Boy could wear a sweater.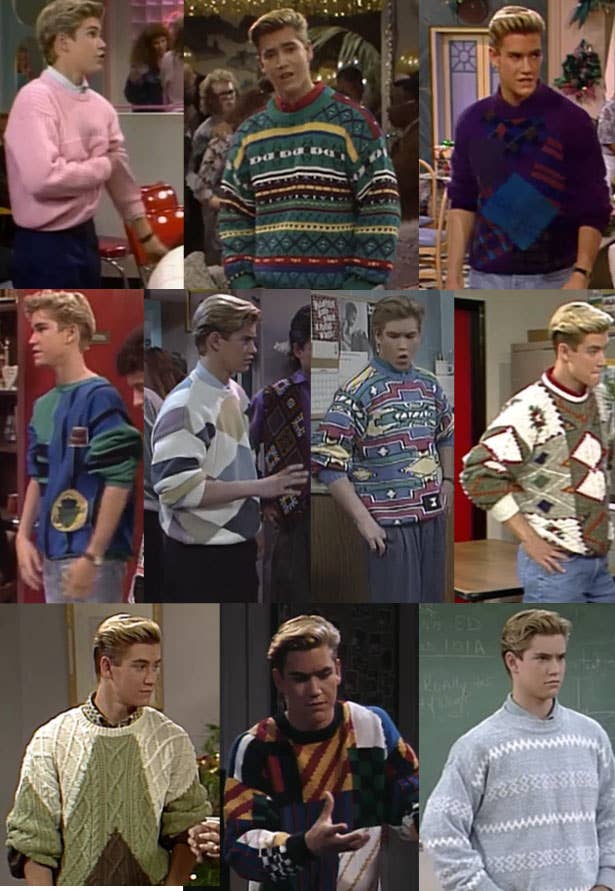 3.
He perhaps best wore a sweater when he brought a baby to school INSIDE A GYM BAG.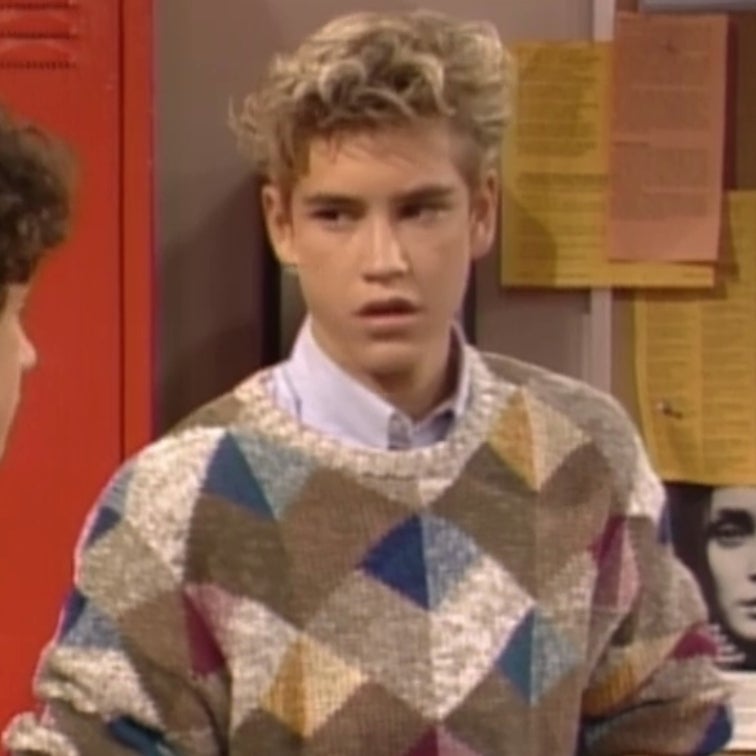 THE BABY IS ZIPPED UP INSIDE A GYM BAG BUT DAMN WHAT A SWEATER.
4.
Lisa was into hats.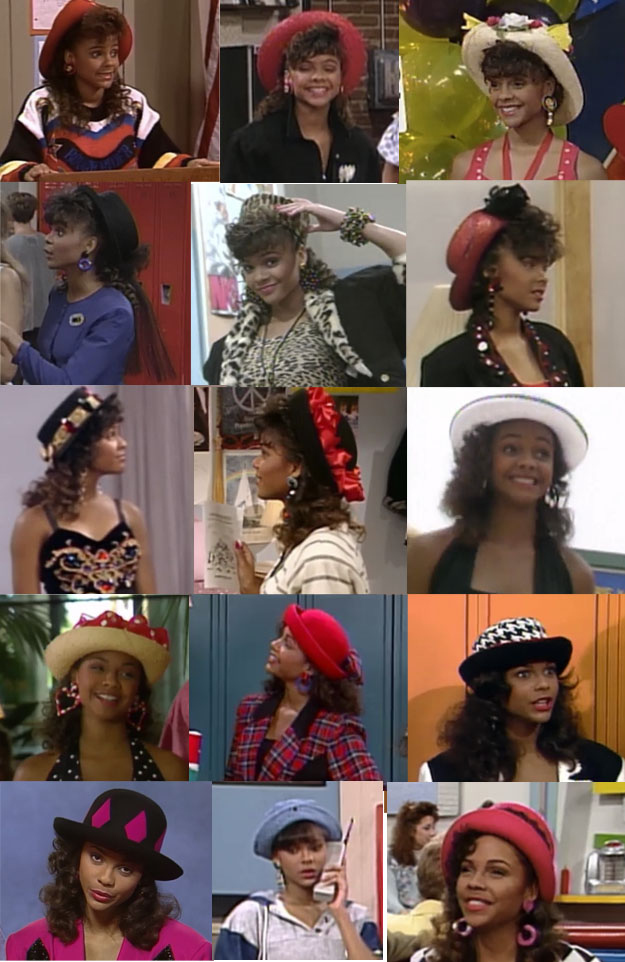 5.
Jessie was into vests.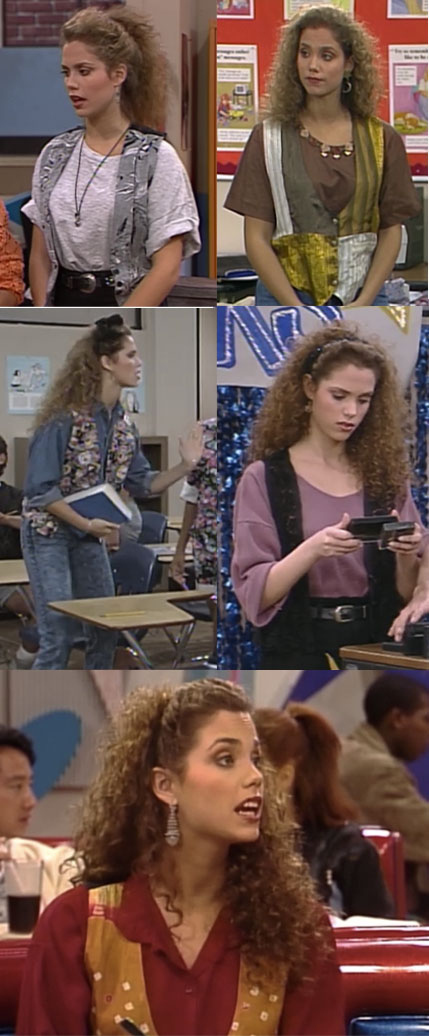 6.
Like REALLY into vests.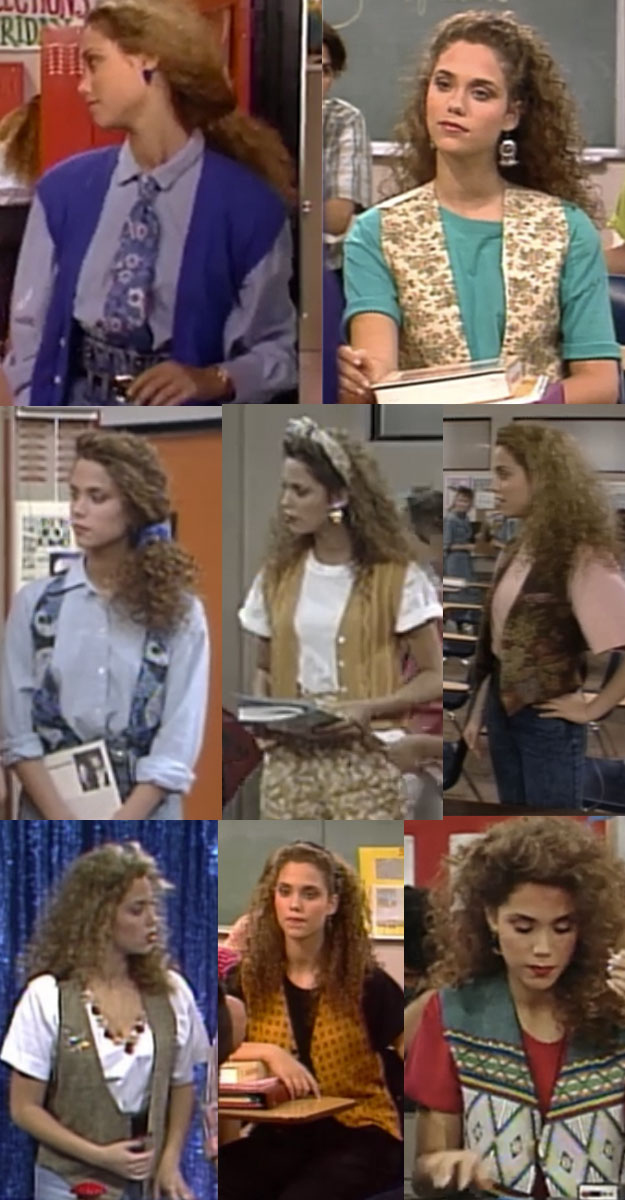 7.
Fringe was a thing.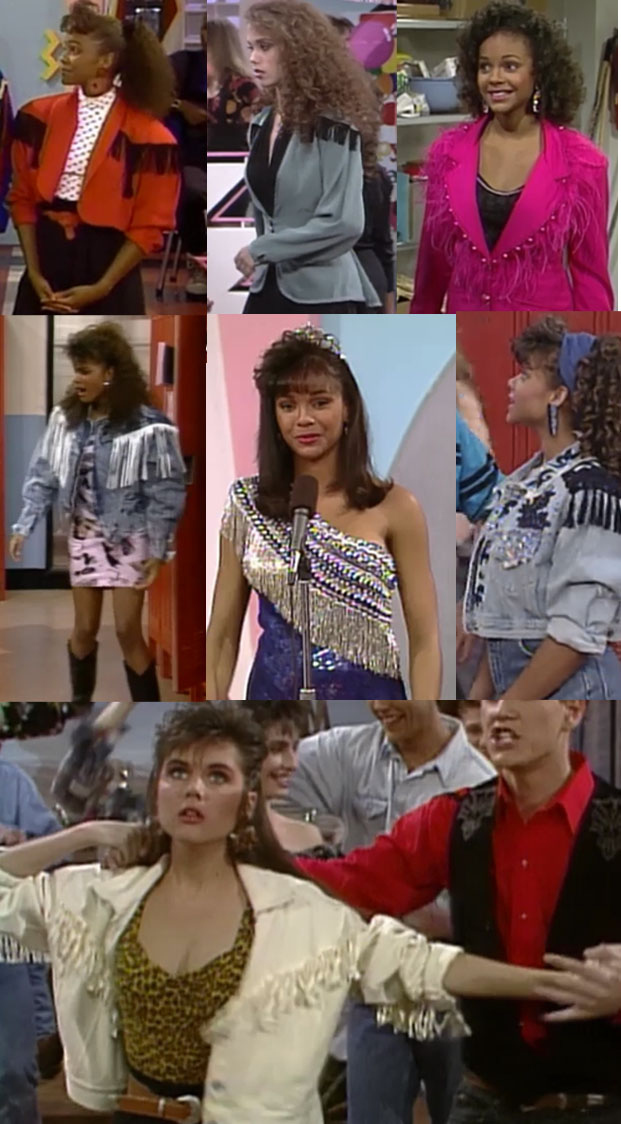 8.
Pink was a thing.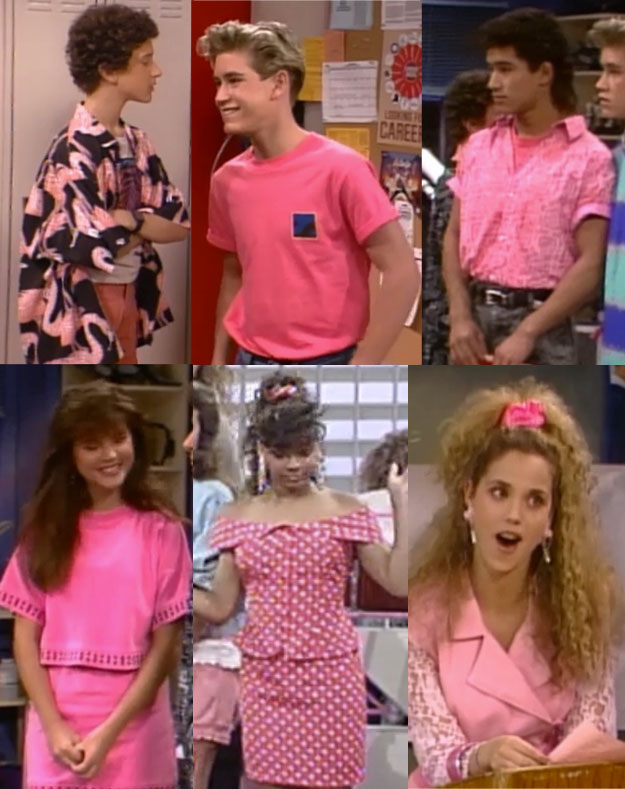 9.
Lisa wore every color at once.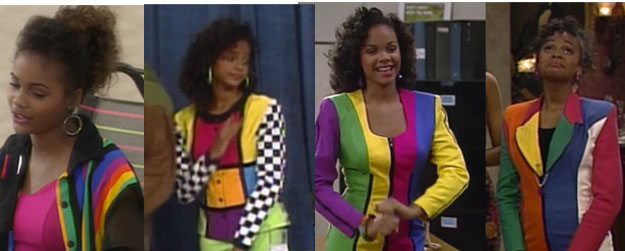 10.
She just wore a giant fruit necklace to school.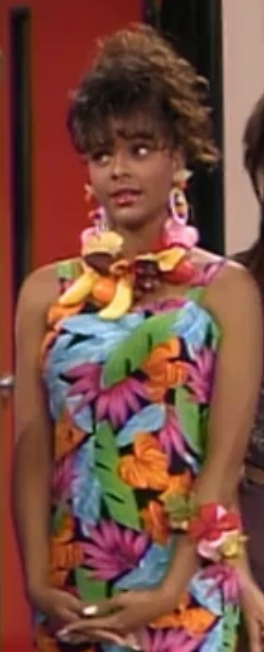 11.
Good lord.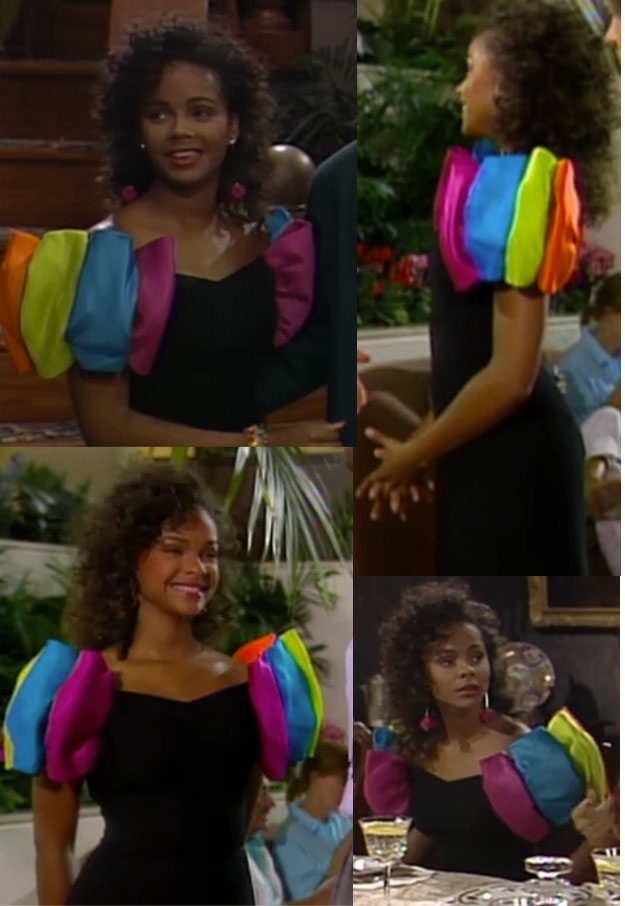 12.
Camping attire for everyone, except Slater...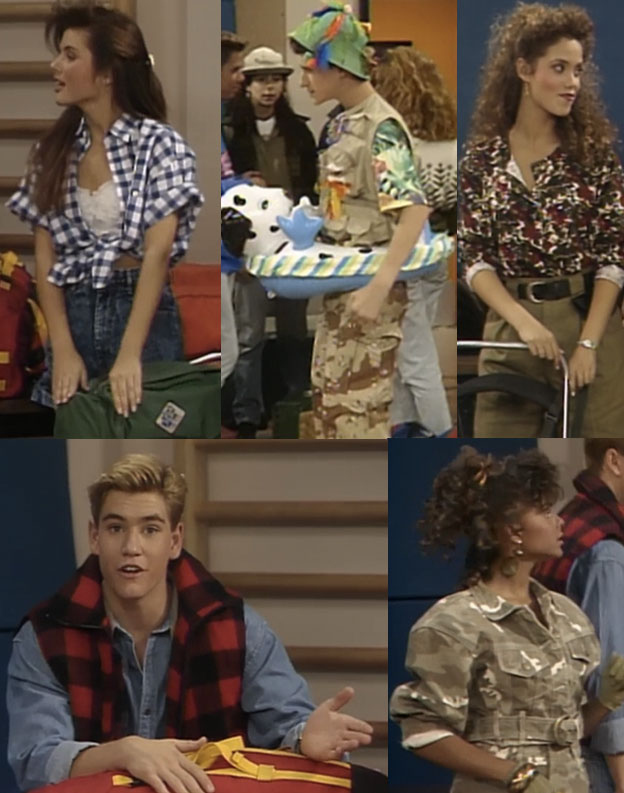 13.
And here's Slater going camping.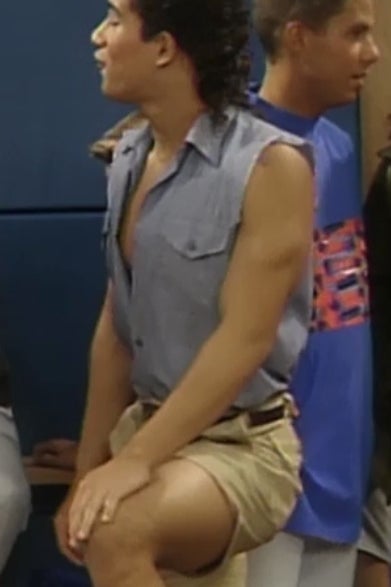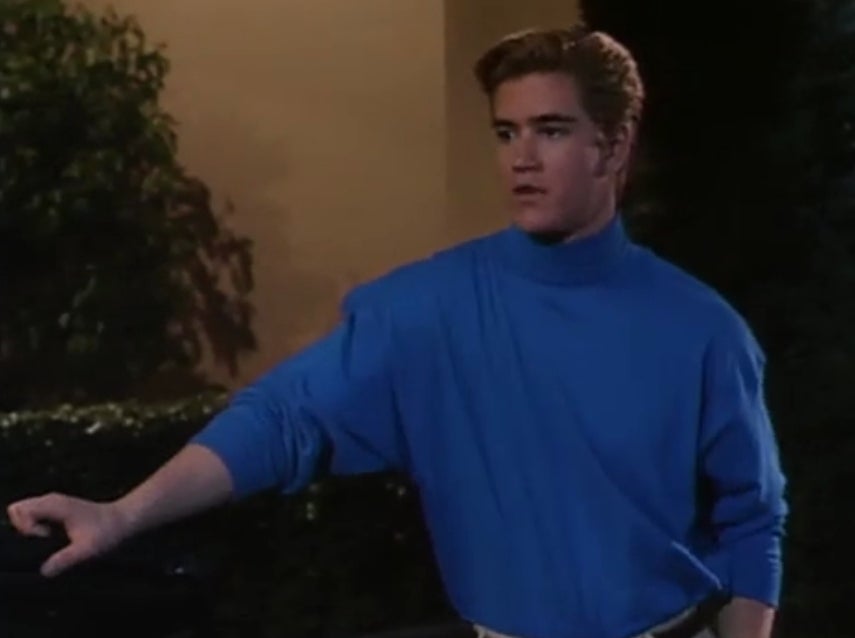 15.
BOLO TIE ALERT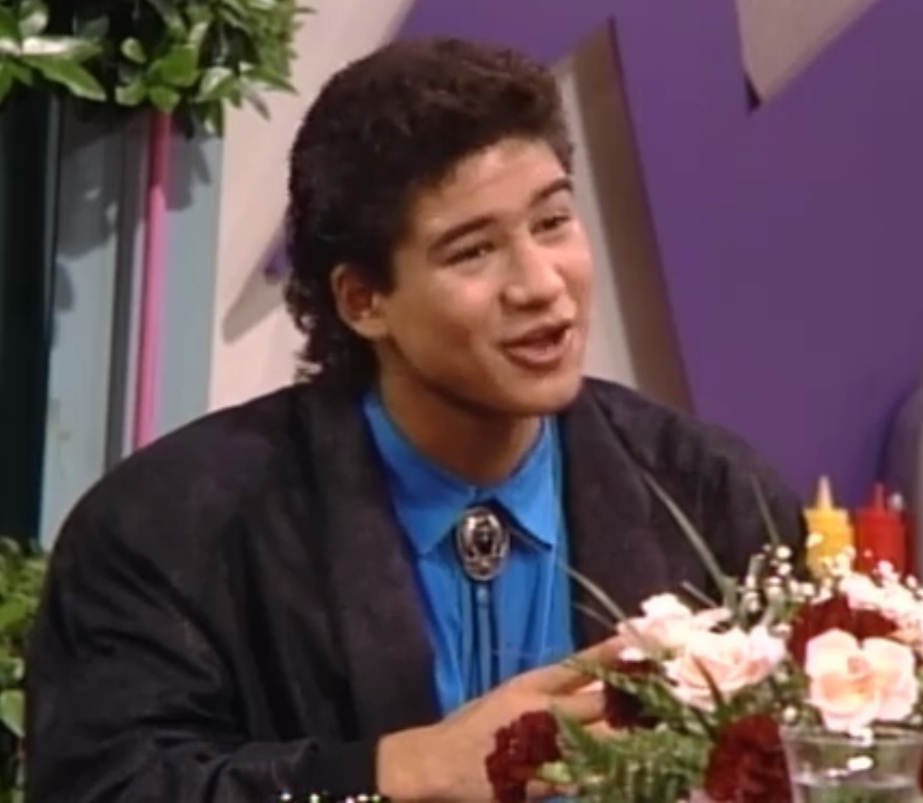 16.
Kelly's iconic Bayside sweatshirt.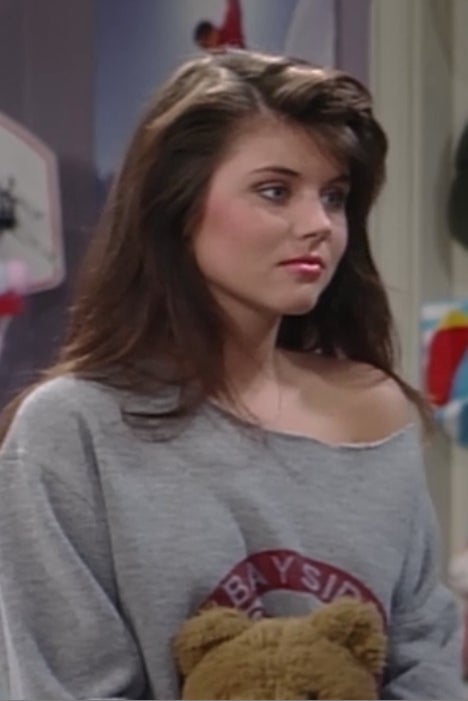 Worn here in the episode where she couldn't go to prom because she was too poor.
17.
Here's Jessie getting kind of raw.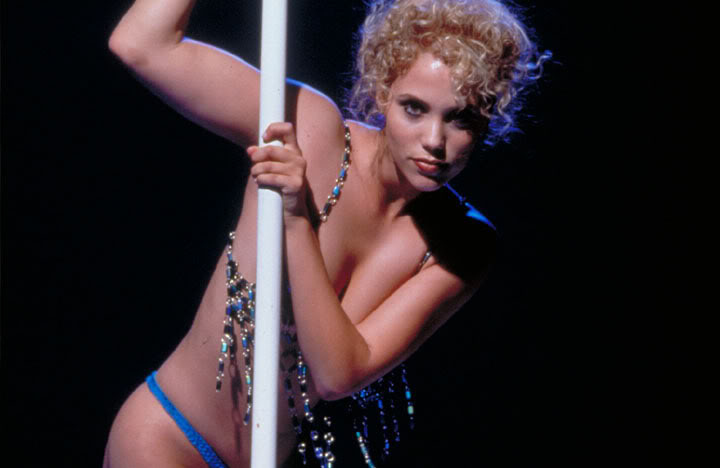 18.
Here's Jessie getting kind of raw again.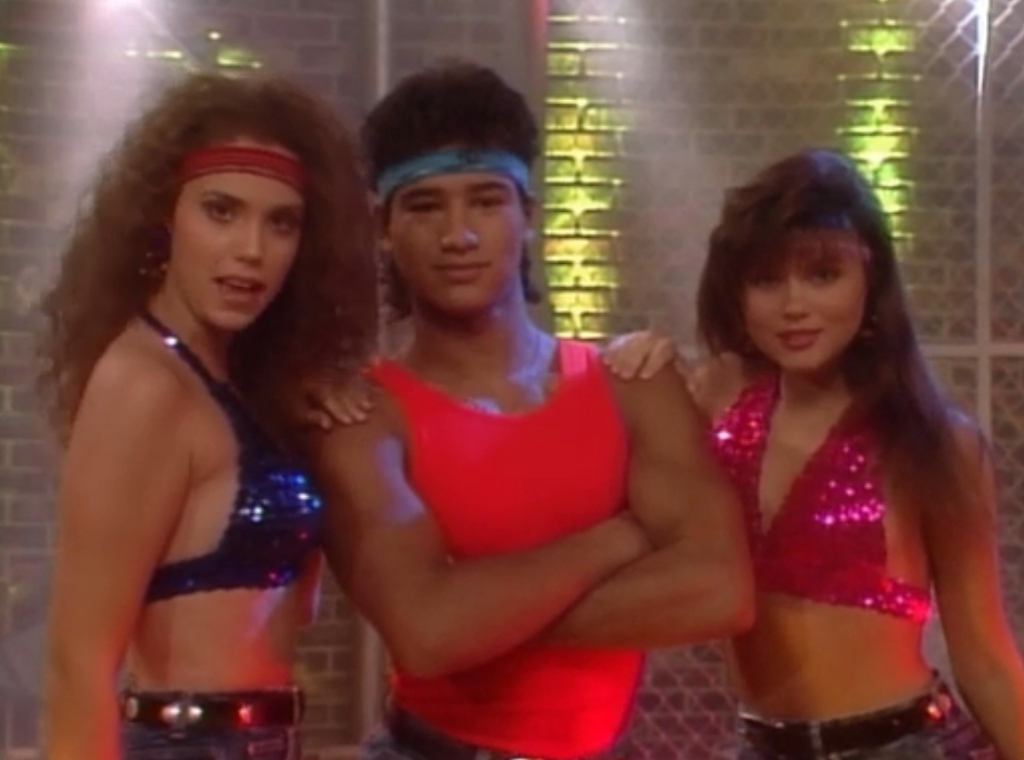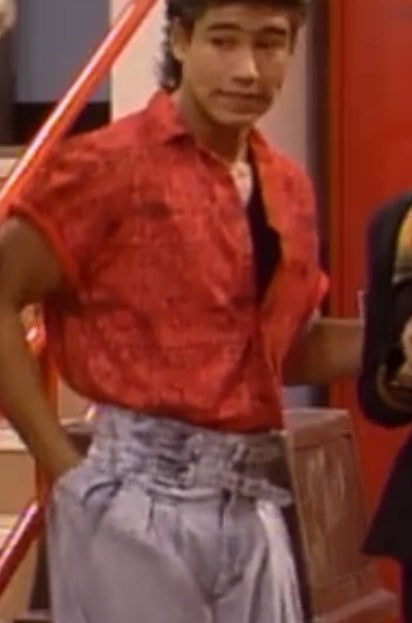 20.
Roll up them blazer sleeves.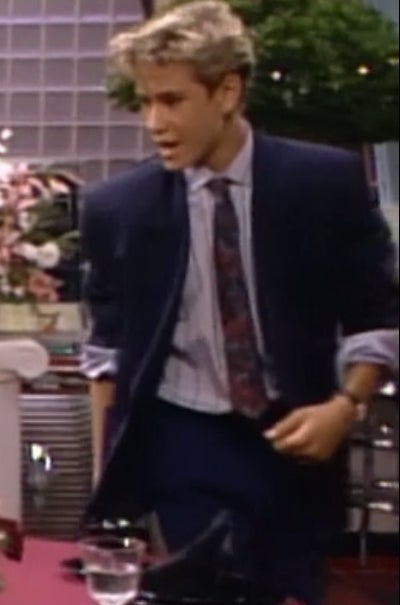 21.
When Zack's hair got out of control and reached out to attack people.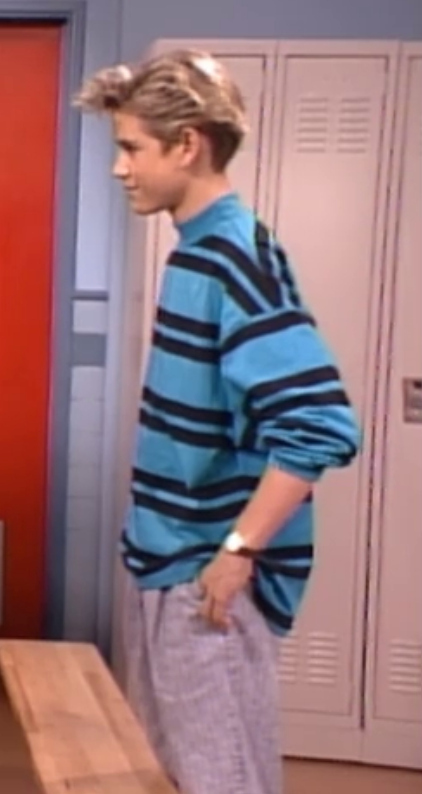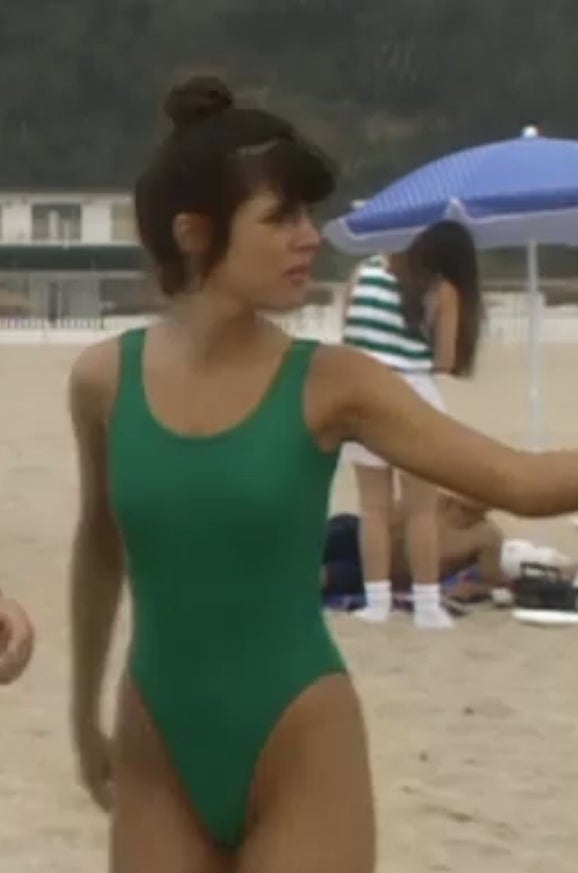 23.
Formal wear.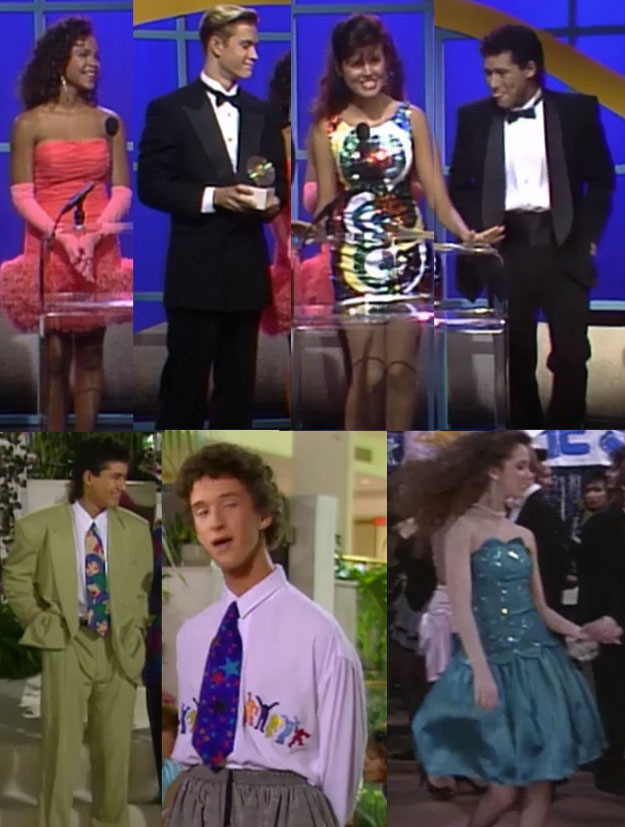 24.
Swimwear. (Sometimes at school...)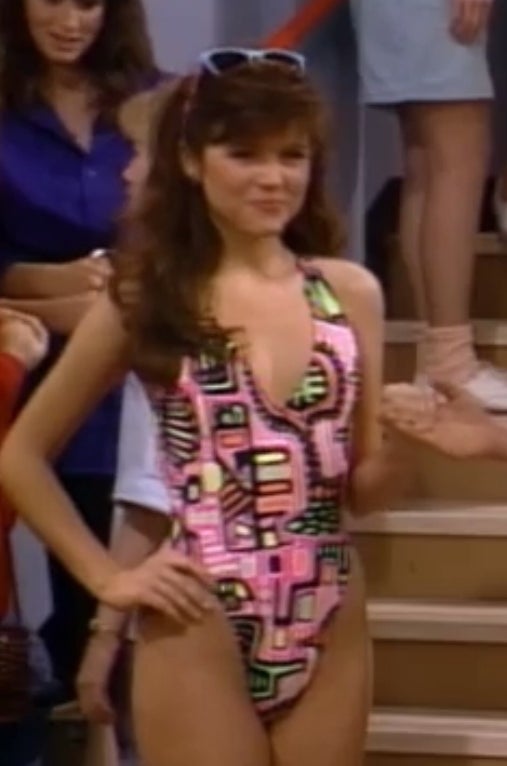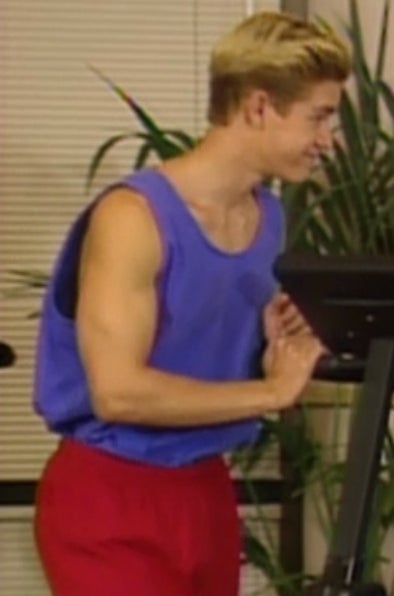 26.
That unexplained workout music video from the Jessie caffeine-addiction episode.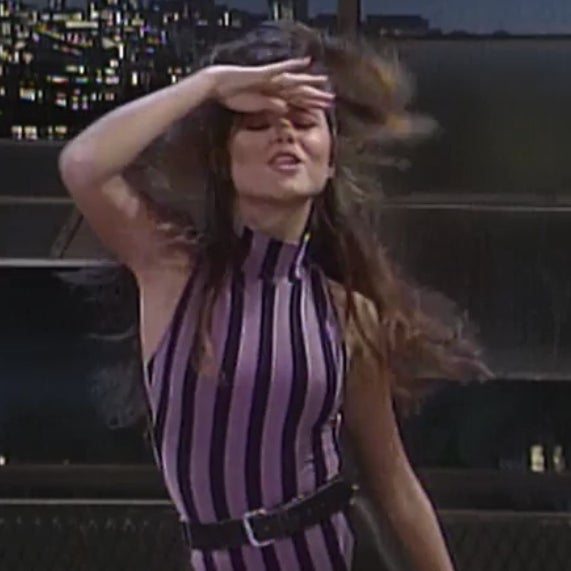 With the thong bodysuits. :(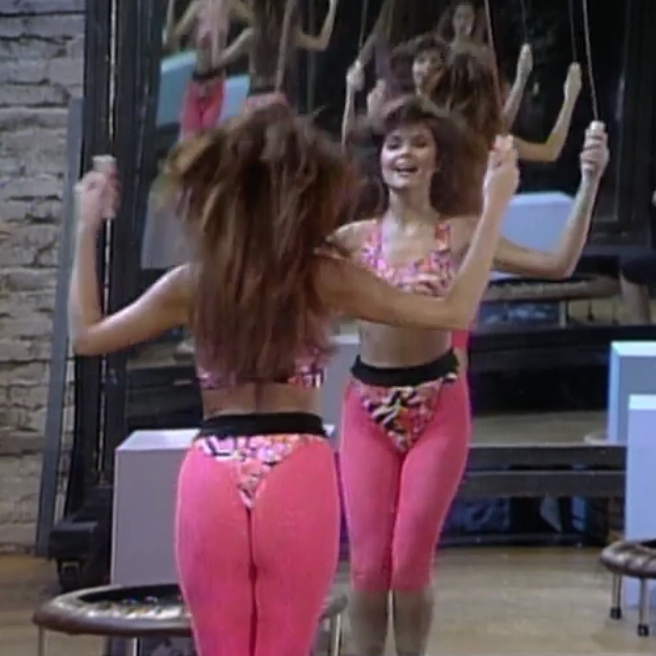 27.
Jessie's wide array of depressing earth tones.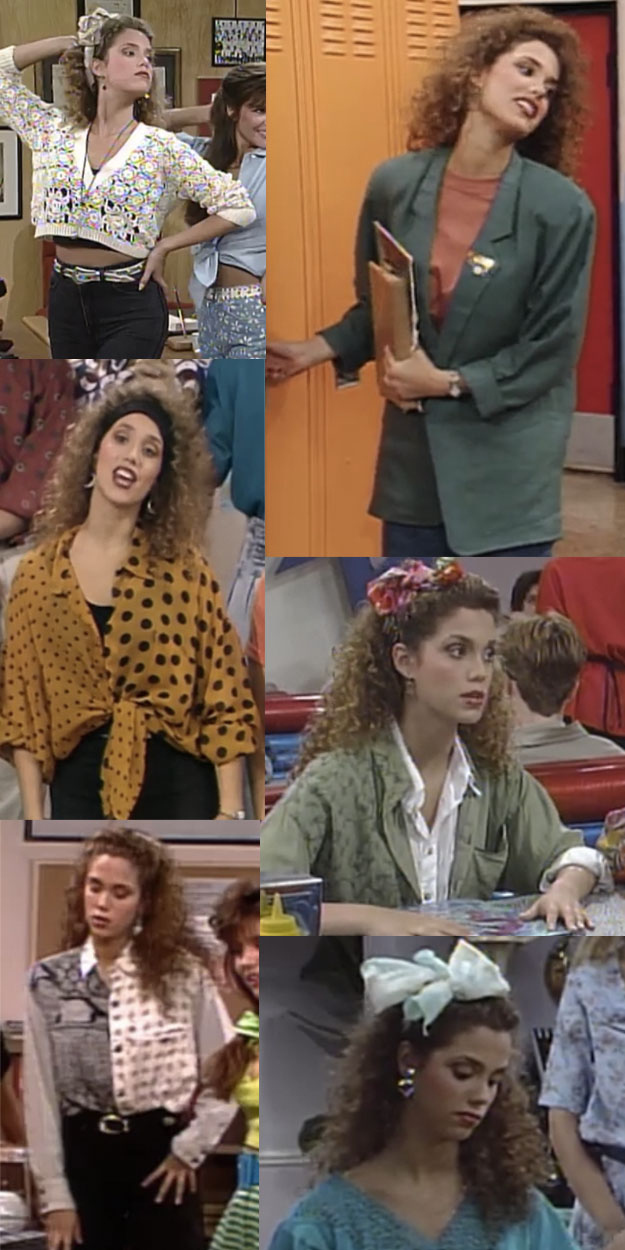 28.
Classic Screech.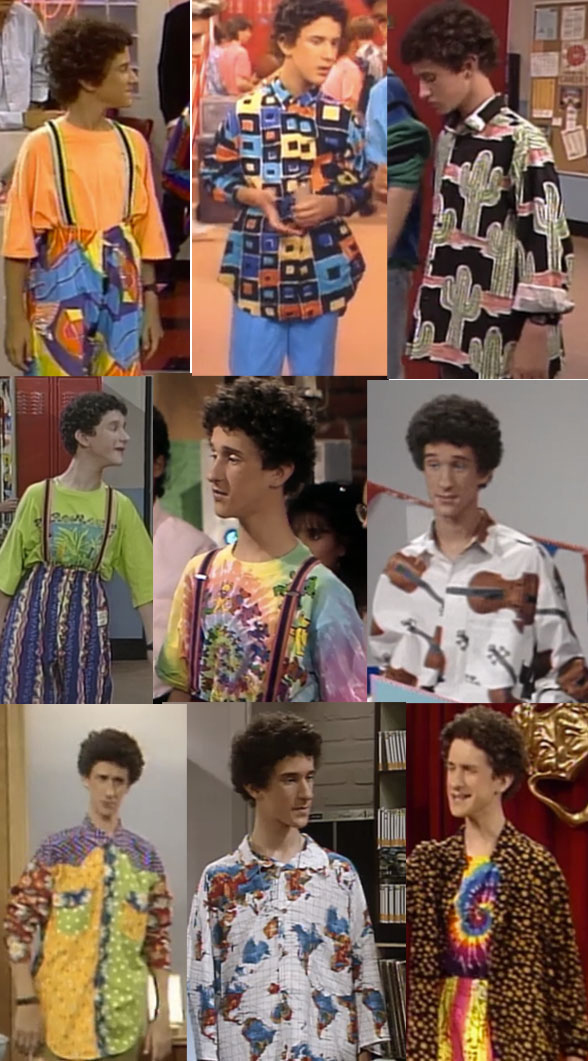 29.
Kelly's girl-next-door high-waisted shorts/crop tops/shoulder baring.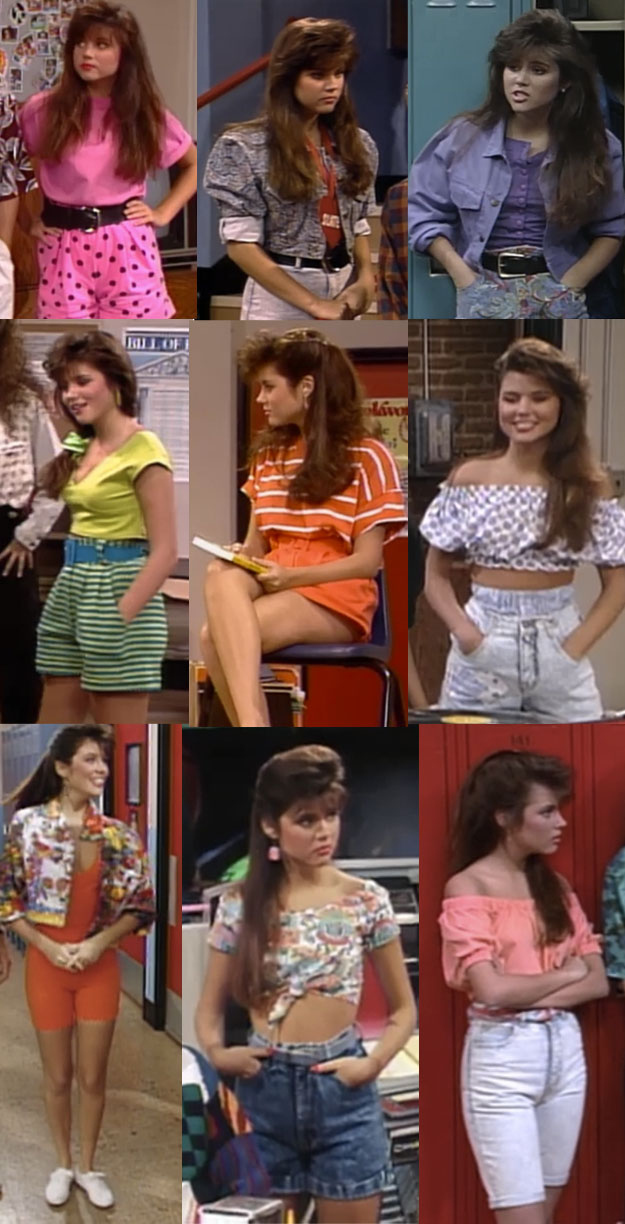 30.
Wait – Kelly outfits you might actually wear.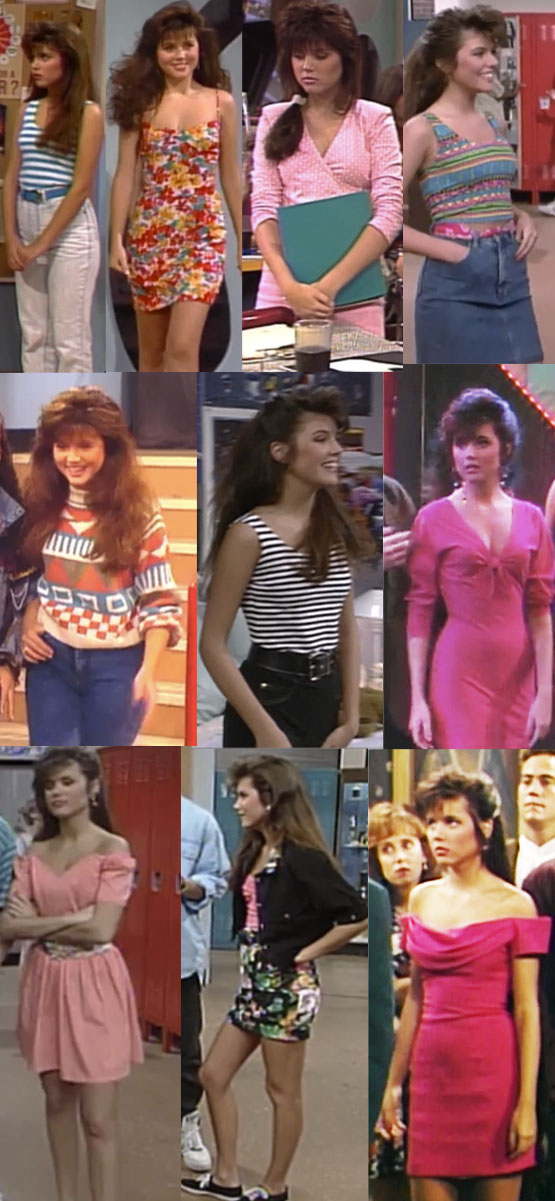 31.
Classic Zack.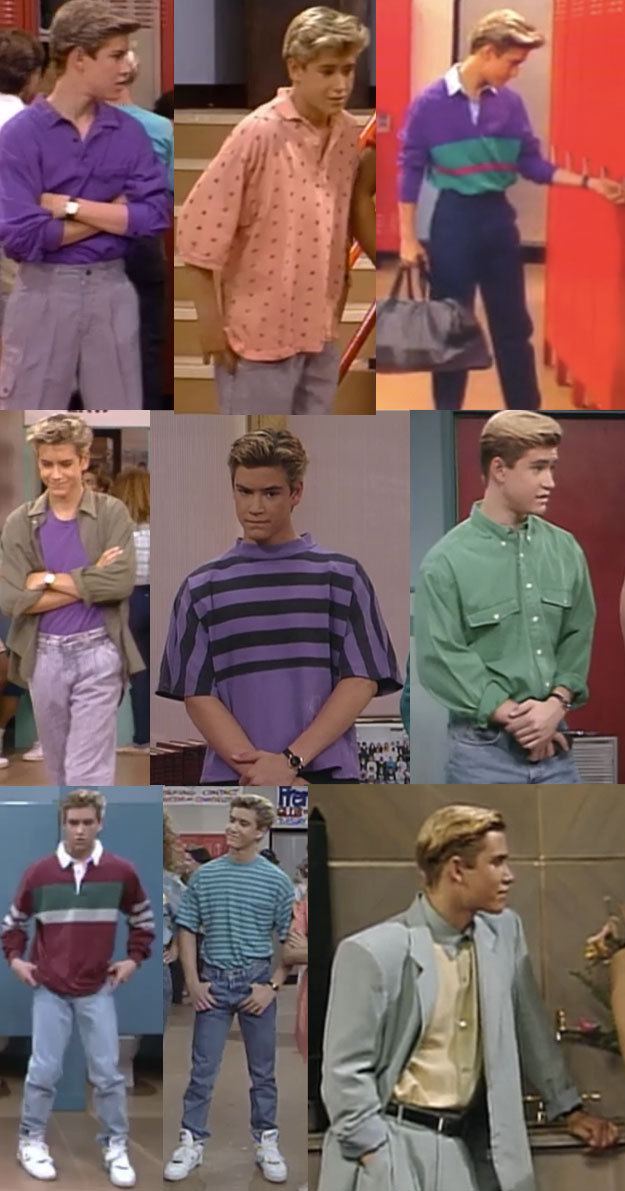 32.
Lisa, wearing a lot of suits to school.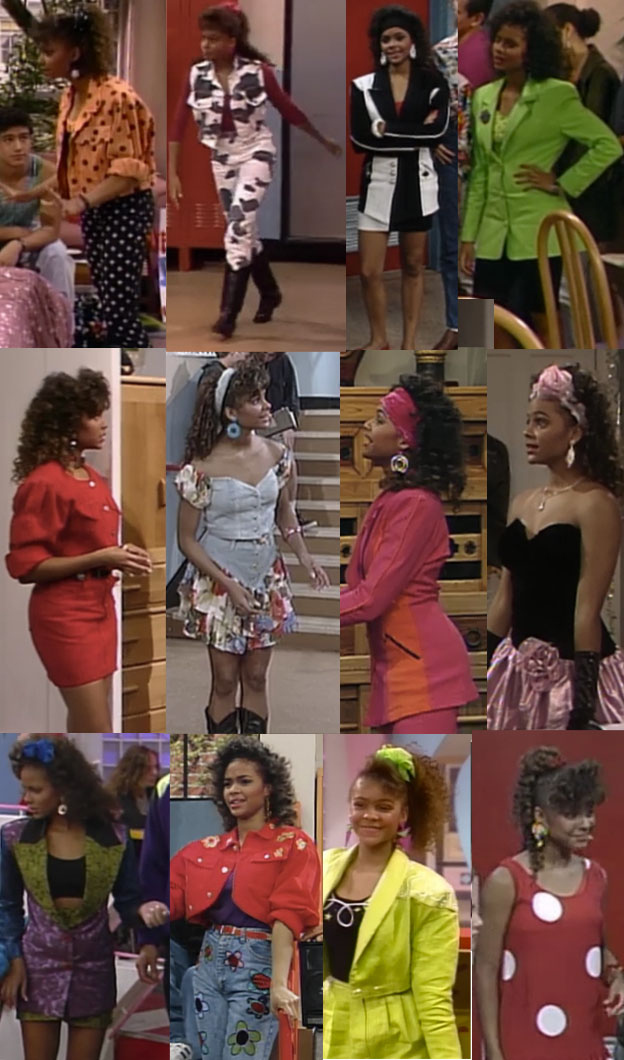 33.
Slater's fancy shirts.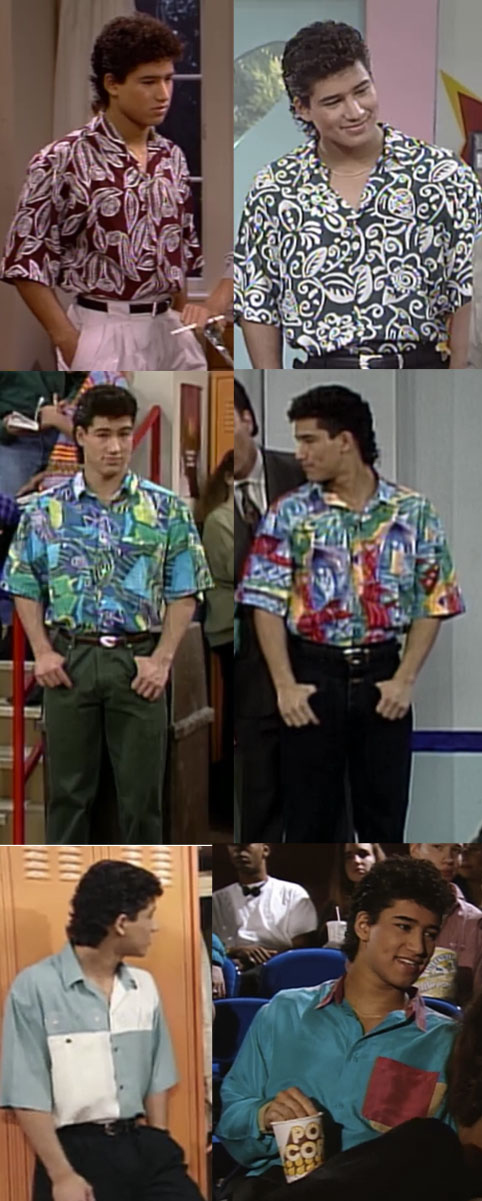 34.
WTF is up with these pants, Kelly?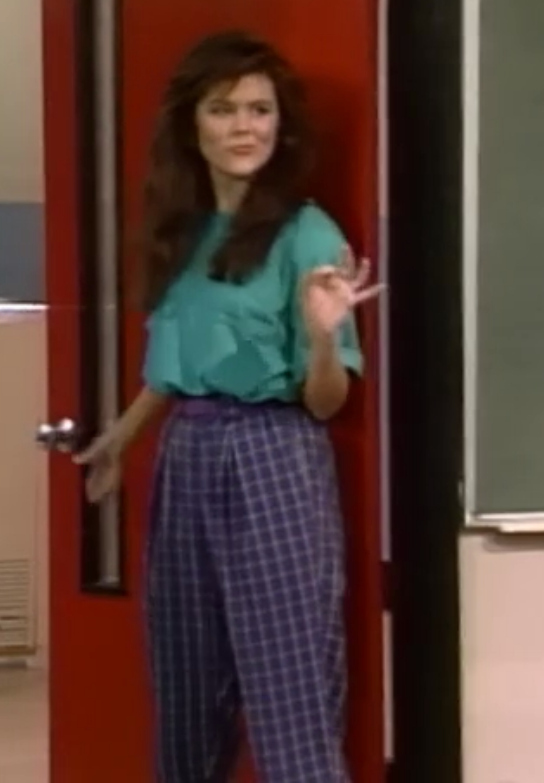 35.
Kelly's got this star folder on lockdown.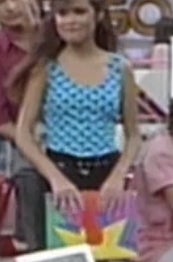 Wait, no! Lisa and Jessie have the star folder too!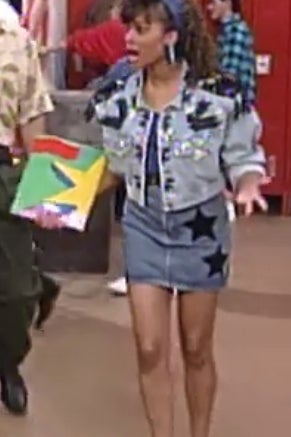 36.
All the times Zack dressed in drag.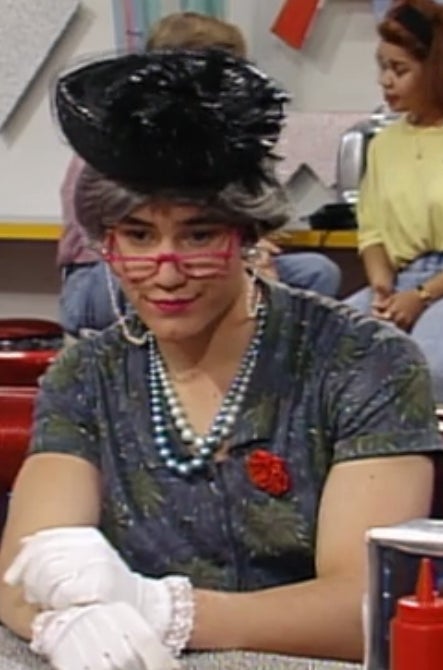 37.
Rare plaid sightings.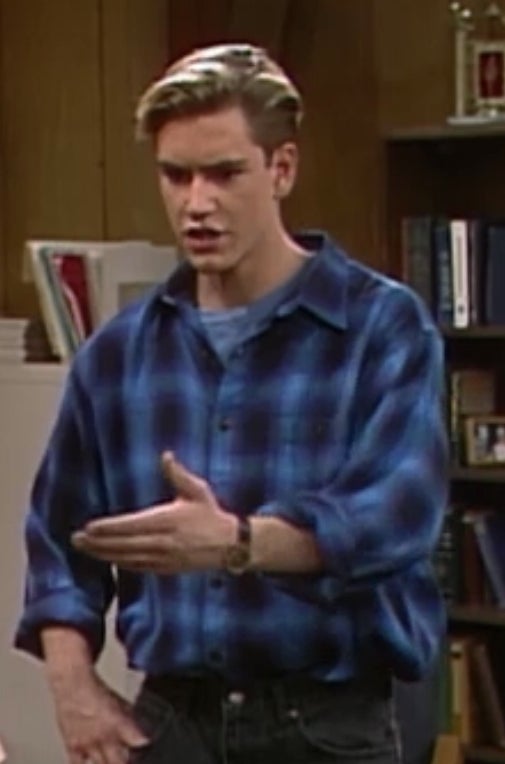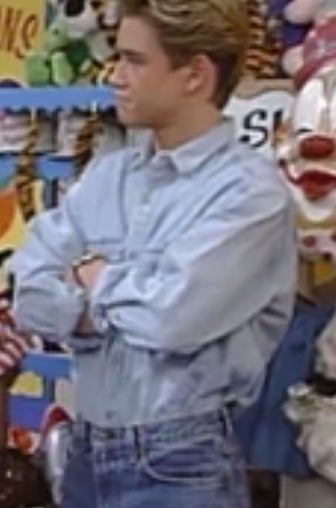 39.
Dance competition at The Max, of course.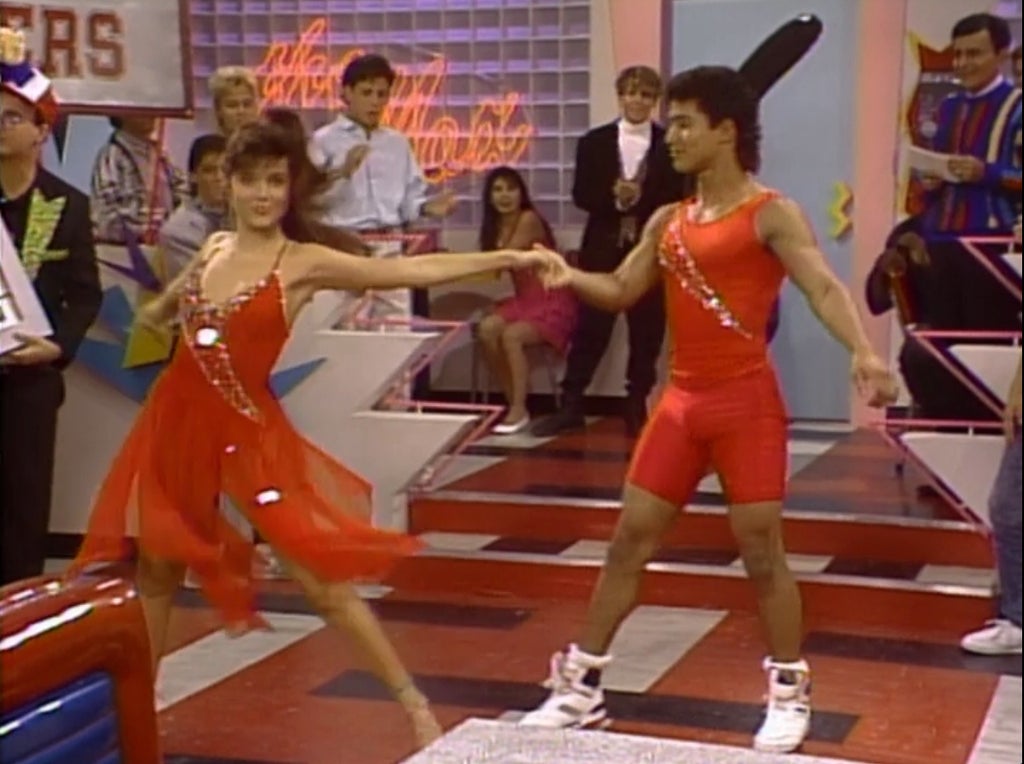 40.
Bridal wear.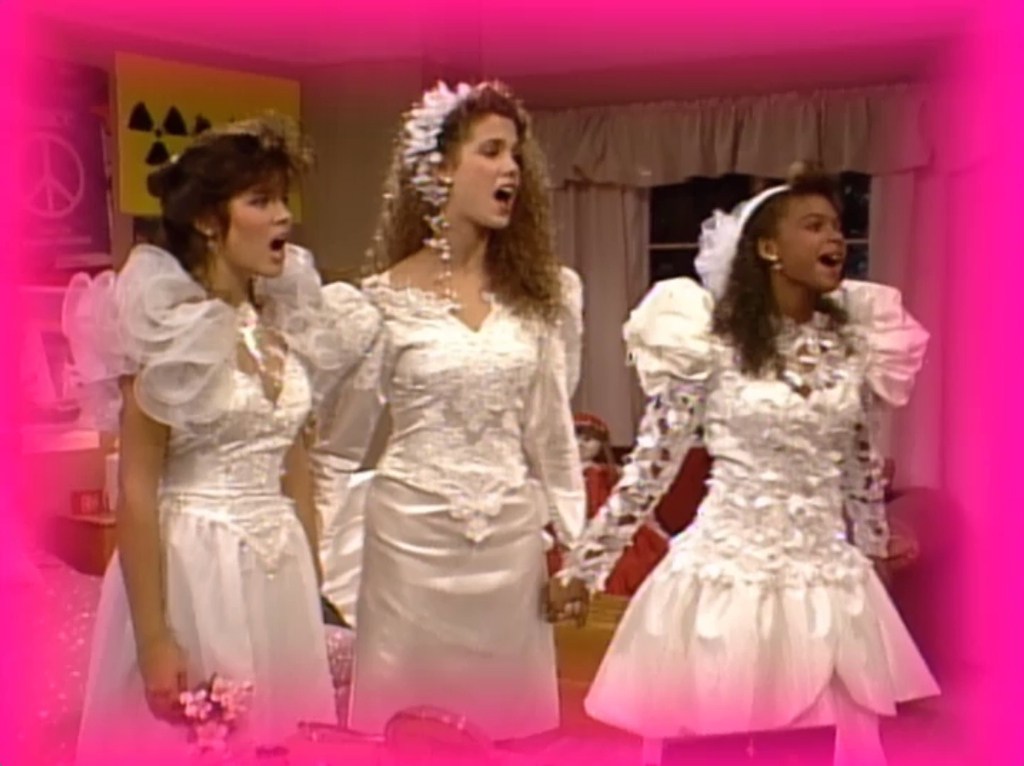 41.
Mr. Belding fancy.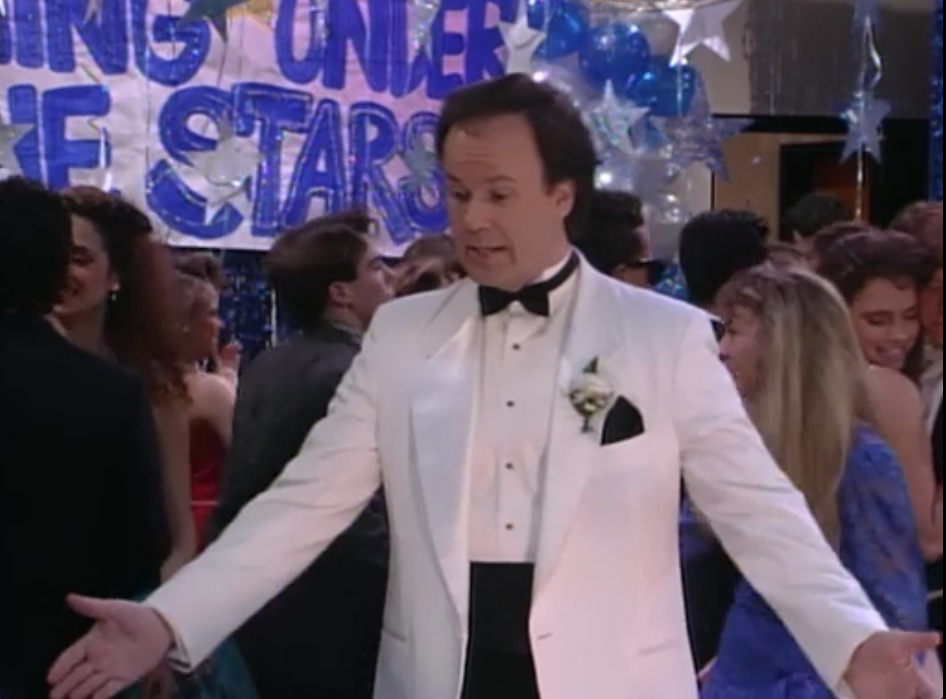 42.
Kelly in vinyl trench coat.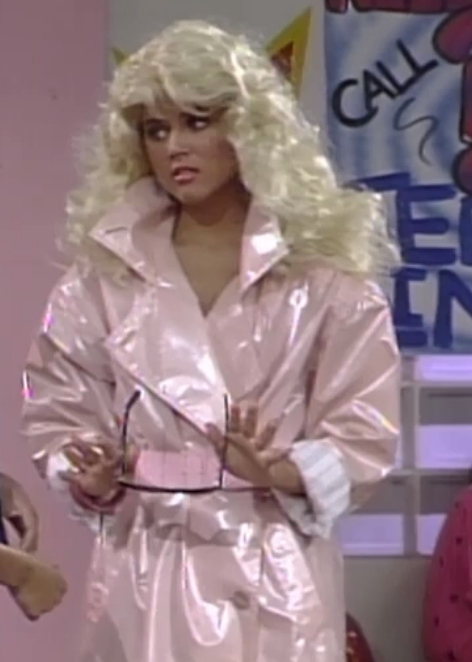 43.
The one time Jesse wore a blazer to a party and it actually looked kind of good.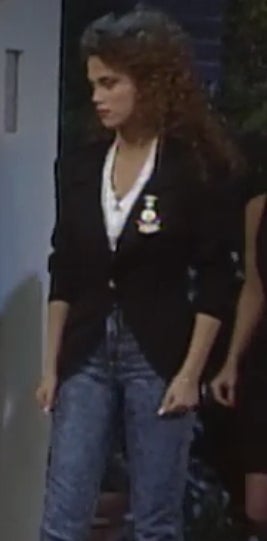 Blazers were her main party staple.
44.
Kelly dressed as a bad girl in a scheme to teach Zack a lesson about not prostituting your classmates.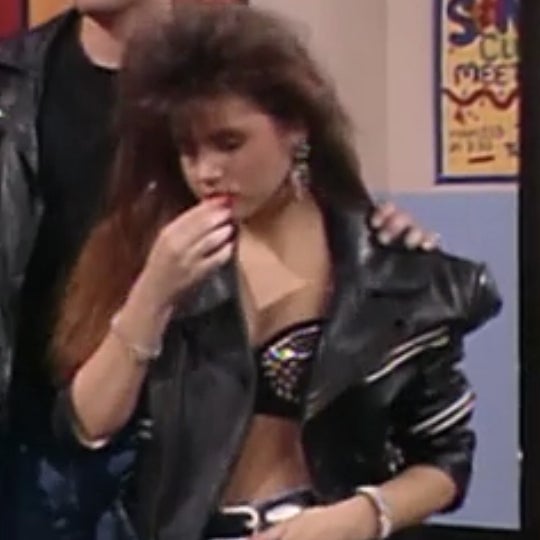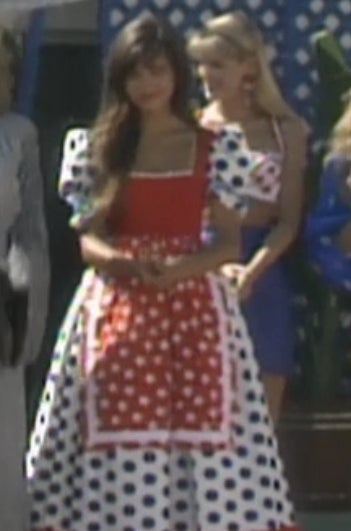 From one of the episodes where the gang all worked at a beach club in Malibu for the summer. This was some kind of Fourth of July pageant and Jessie is clearly dressed to hand out flyers for tax services.
46.
Sequins from the time Zack imagined/dreamed they became famous rock stars.
47.
Zack's imagined/dreamed rock star self, after selling out.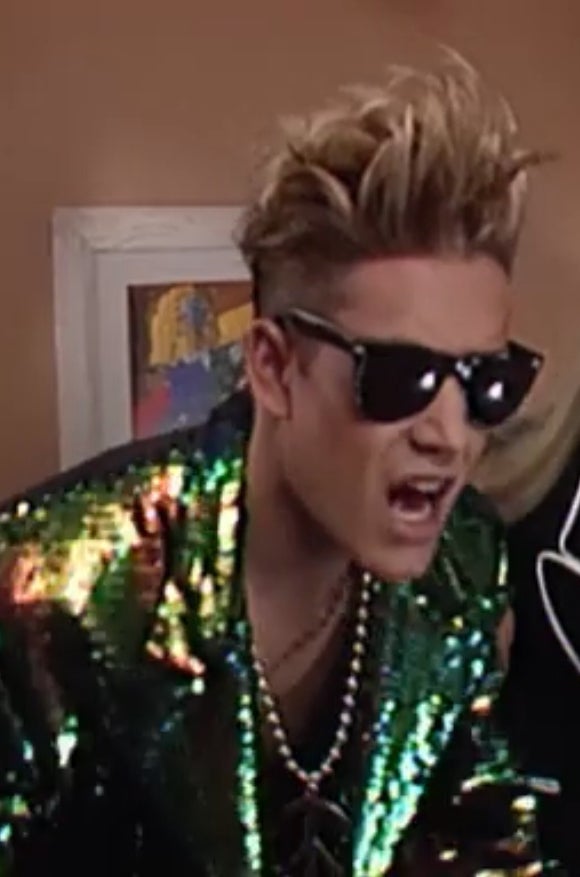 48.
Ugh. Nice leather jacket, Tori.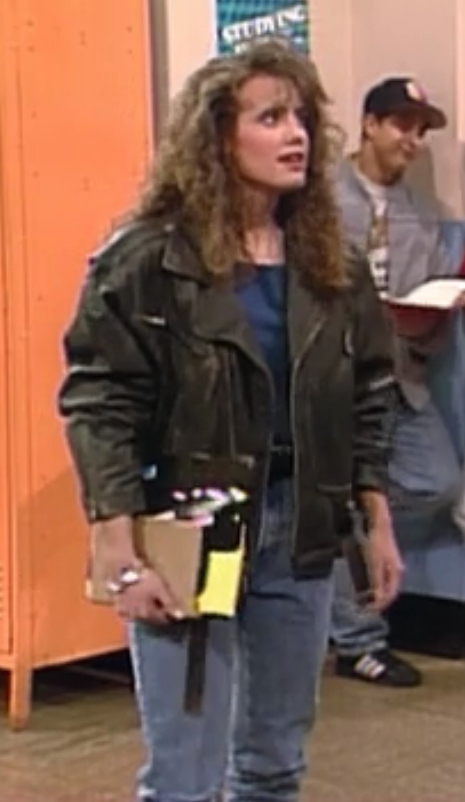 49.
Slater wore this to prove he was a good boyfriend.