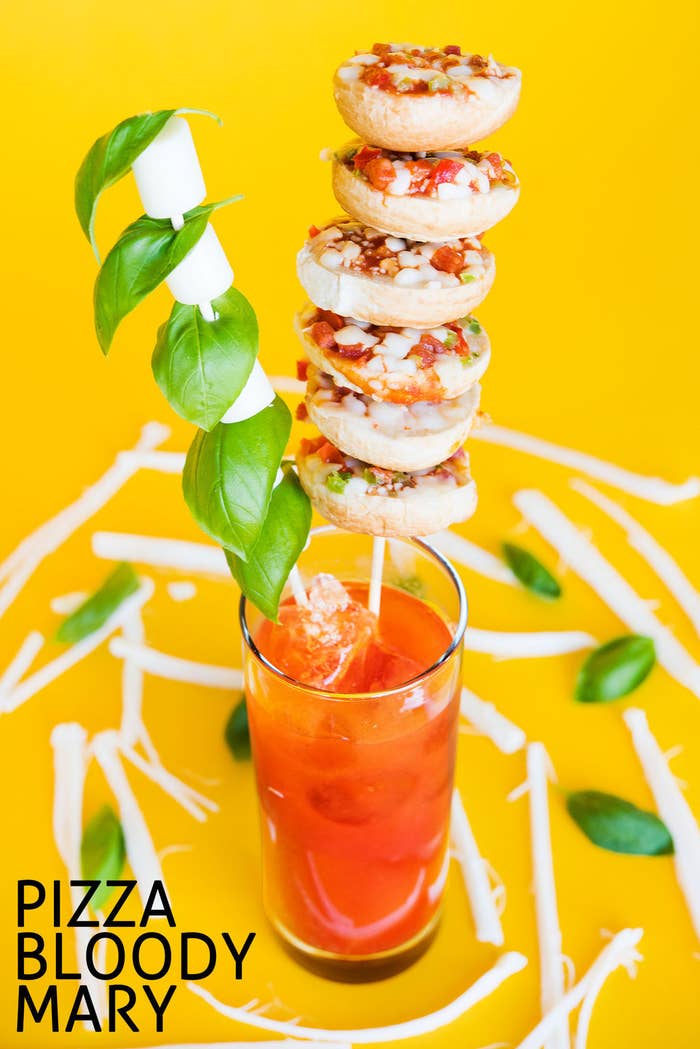 Here's what you need: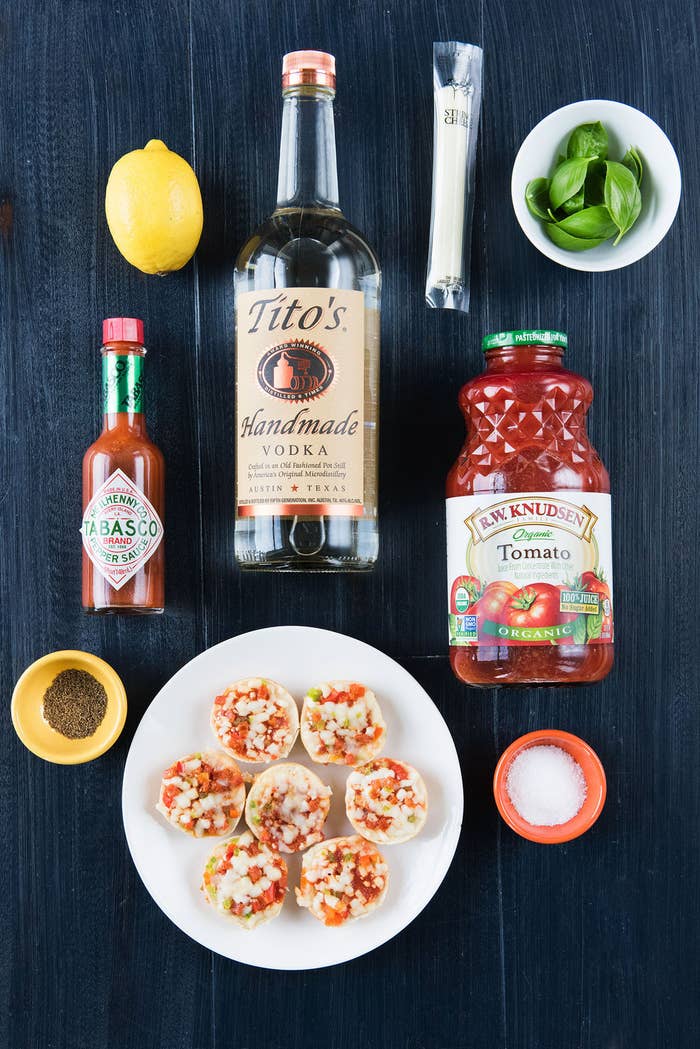 Pizza Bloody Mary
1.5 ounces vodka
3/4 cup tomato juice
juice of half a lemon
3 dashes Tabasco sauce
pinch of salt
dash of black pepper
bagel bites (garnish)
fresh basil leaves (garnish)
mozzarella cheese sticks (garnish)
skewers (garnish)
Prepare Bagel Bites as directed on package. Combine vodka, lemon juice, tomato juice, Tabasco, salt and pepper in a highball or pint glass filled with ice. Stir well. Place as many bagel bites as desired on skewer and add for garnish. Add basil leaves and cheese stick as additional garnish.
Check out more junk food cocktail recipes here.