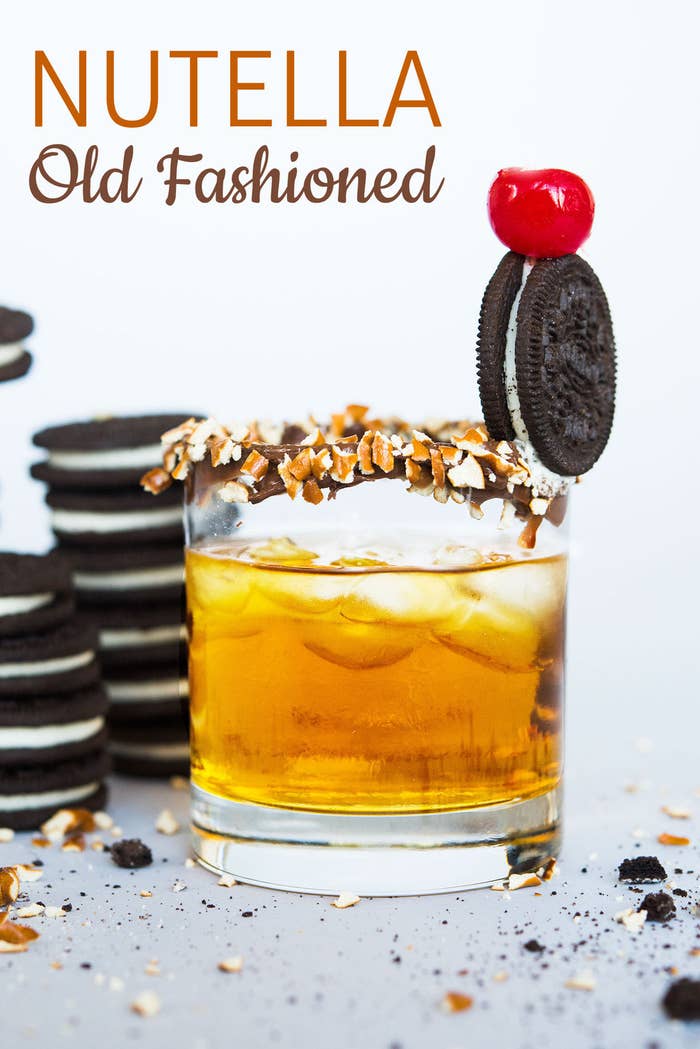 Here's what you need: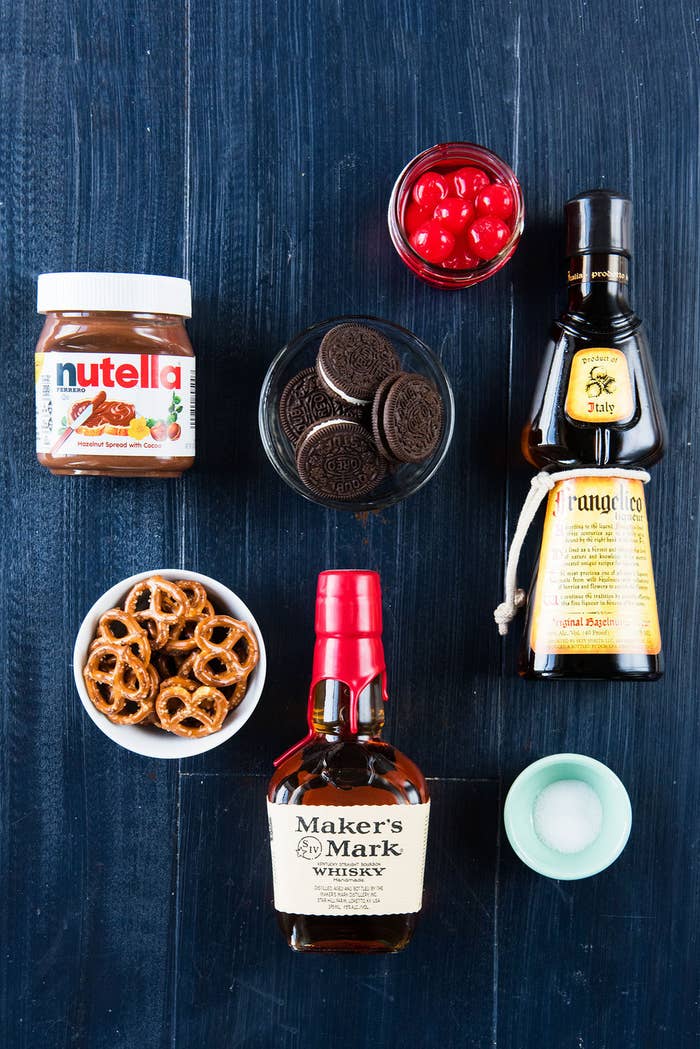 Nutella Old Fashioned
1.5 ounces bourbon
1 ounce Frangelico (hazelnut liqueur)
1 pinch sugar
Nutella (for the rim)
pretzels (for the rim)
1 maraschino cherry (for garnish)
Oreos (for garnish)
Place one handful of pretzels into a bowl and crush with the bottom of a glass until they are fine crumbs. Take a generous spoonful of Nutella, turn a rocks glass upside down and rub the rim into the spoonful of Nutella until the rim is coated. Dip the Nutella rim into the bowl of pretzel crumbs to coat. Mix sugar and Frangelico in the bottom of the glass. Add bourbon, stir, and fill with ice. Add an Oreo to the side of the glass and attach cherry with toothpick.
Check out more junk food cocktail recipes here.