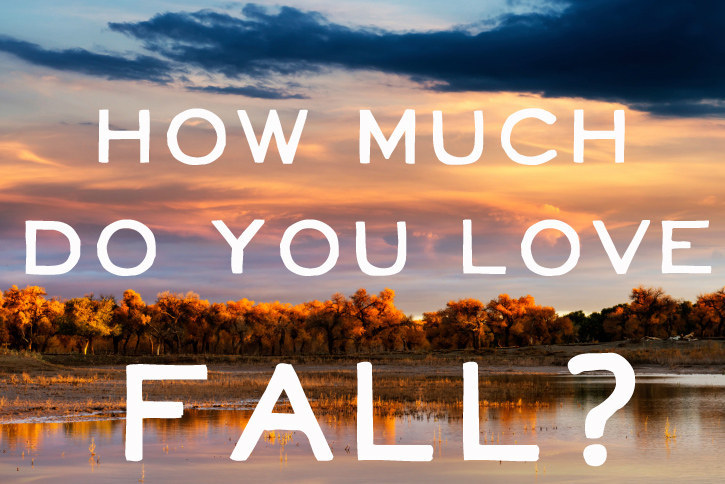 Thinkstock

I have said "I love fall" out loud to another person.

I have said "I love fall" out loud to no one.

I have whispered "I love fall" in private fit of passion.

I'm ready to get so autumnal.

I think fall is better than all other seasons.

I've never been more ready to stab a pumpkin with a knife.

I have baked my own pumpkin seeds, like a boss.

Just seeing a tiny pumpkin causes a tightening in my chest.

Sweater weather is my religion.

I have developed a serious strategy for eating caramel apples.

I would fight someone for some hot apple cider.

I would commit a murder for a piece of apple pie.

I would commit several murders for a piece of pumpkin pie.

Every leaf that changes color is a personal friend to me.

If I saw a pile of leaves I would jump into it.

I feel like people owe pumpkin spice an apology for being so rude to it.

I would seriously consider making a human sacrifice if it meant perfect fall weather year-round.

I'm really into throwing on a light jacket. LIKE REALLY INTO IT.

I JUST WANT EVERYTHING IN MY LIFE TO BE CRISP.
Looks like there are no comments yet.
Be the first to comment!