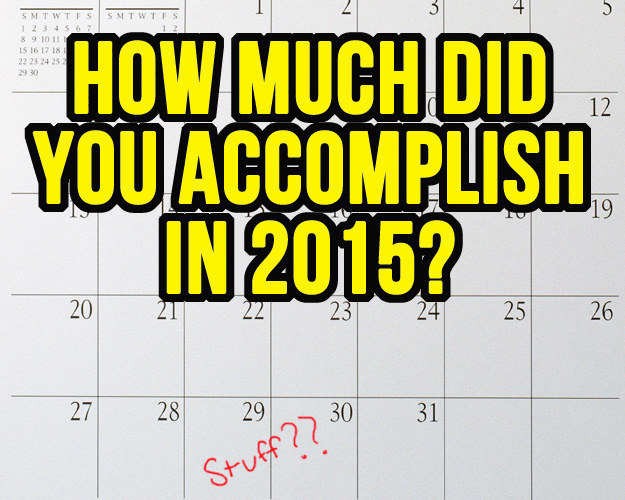 Check each thing you've done in 2015.

Ate pizza twice in one day.

Ate ice cream for a meal.

Gave and/or received a hug.

Watched an entire TV series.

Spent three or more continuous hours binge-watching a TV show.

Had an awkward conversation.

Avoided an awkward conversation.

Stayed home on a weekend night.

Spent three or more hours in a row on the internet.

Made a joke that someone else laughed at. (fake laughter counts)

Traveled more than a block.

Made eye contact with at least one person.

Had a conversation with another human being.

Left the house at least once.

Sneezed more than once in a day.

Begrudgingly listened to a voicemail.

Tripped a little but didn't fall.

Took at least one shower.

Threw something in the garbage.