This Junk Food Bouquet Takes Valentine's Day To The Next Level
Because you can't eat roses.
Instead of giving flowers on Valentine's Day, consider a bouquet of food.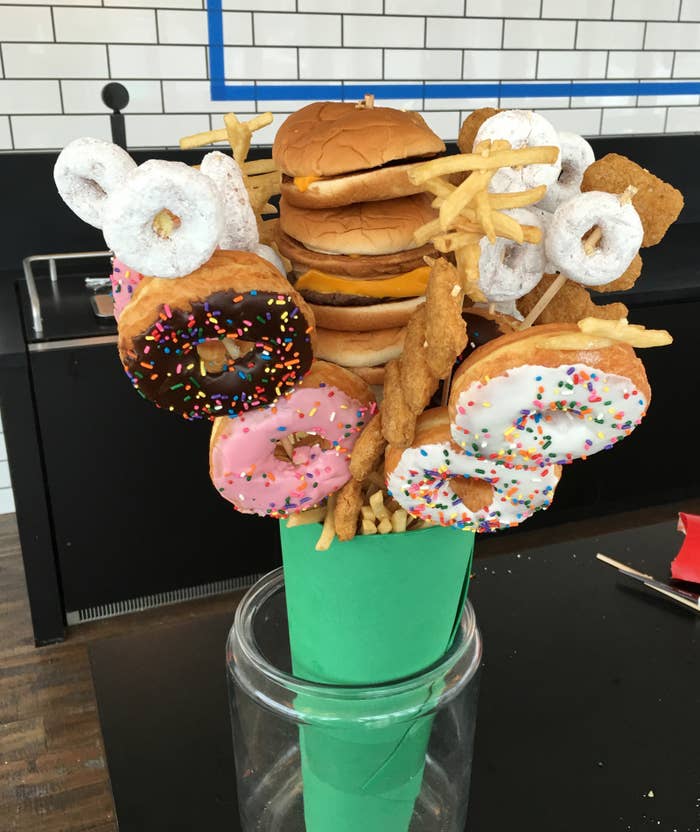 Not an arrangement of fruit, but of foods people actually want to eat like chicken nuggets.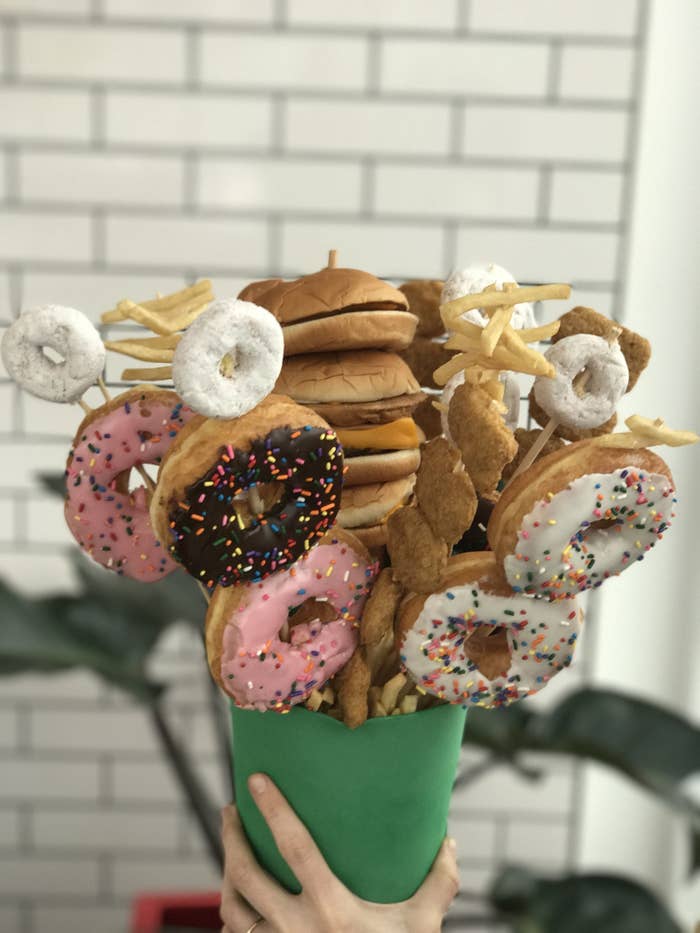 So beautiful.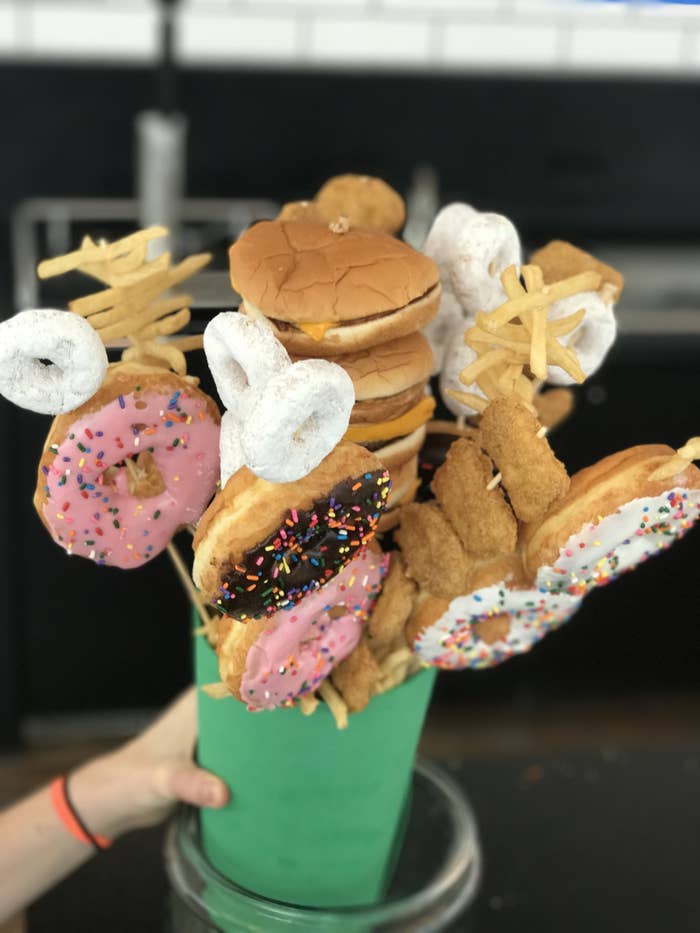 So elegant.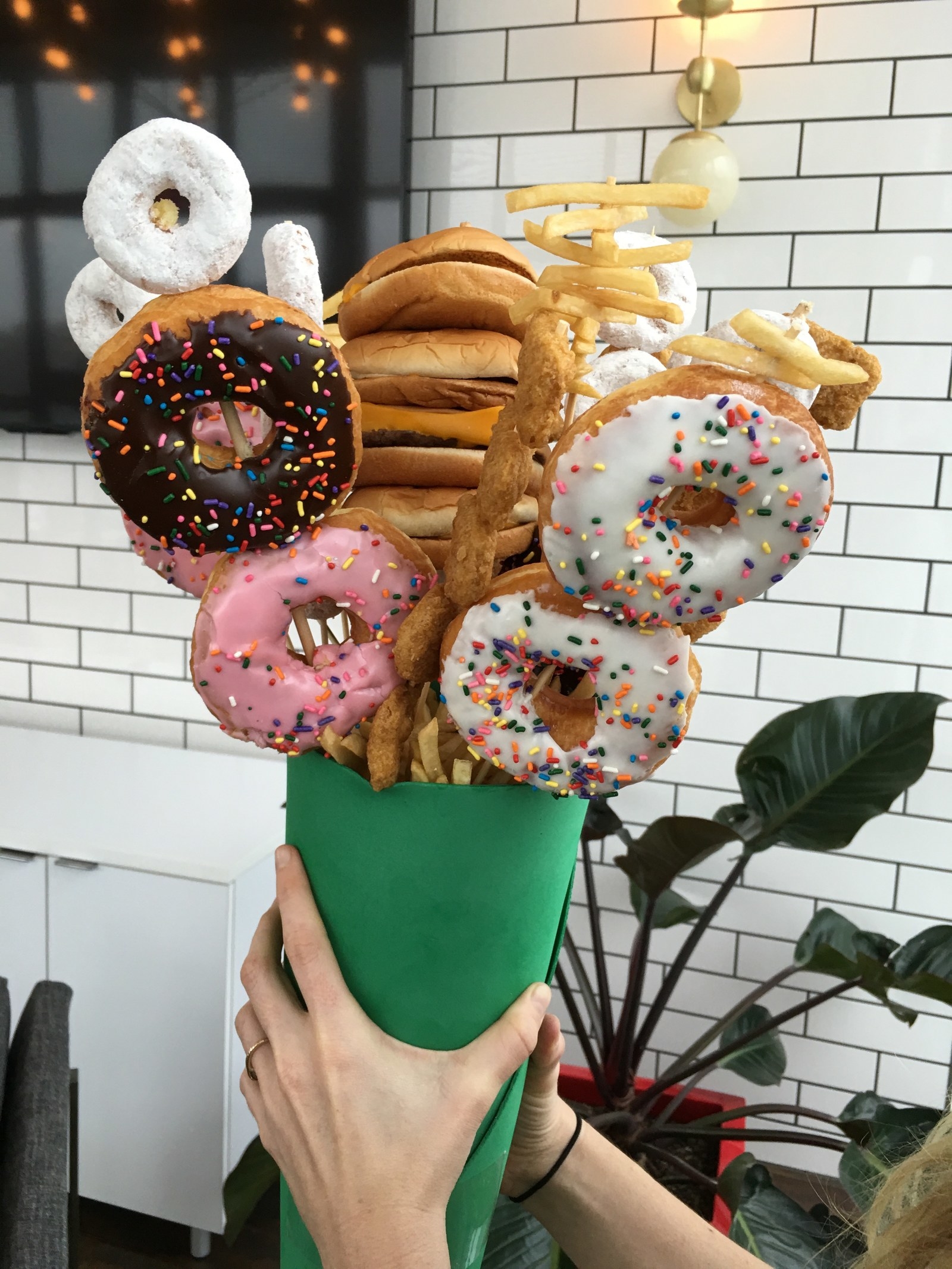 So donut.
Nothing says love like food on a stick.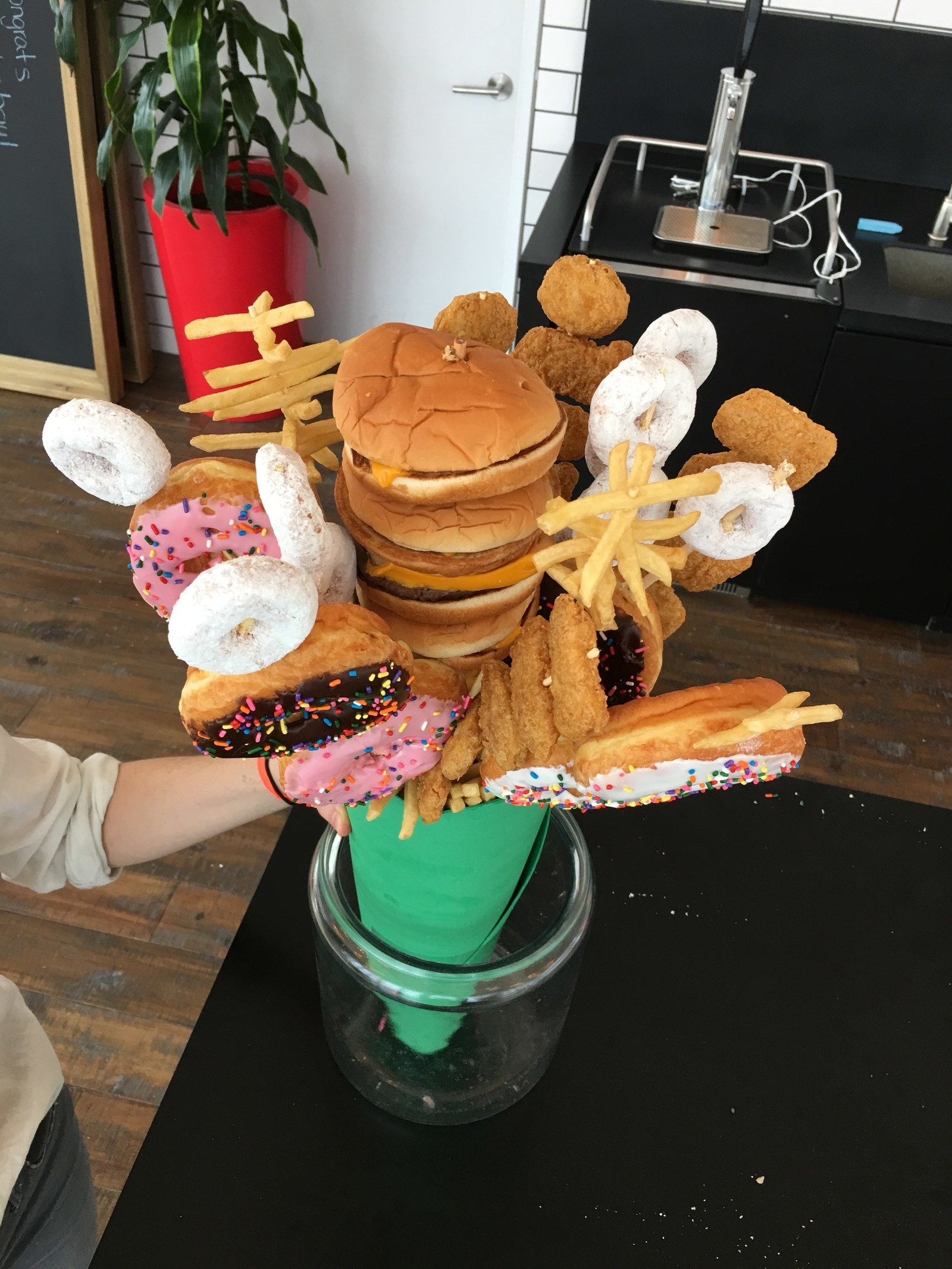 Sorry, roses.