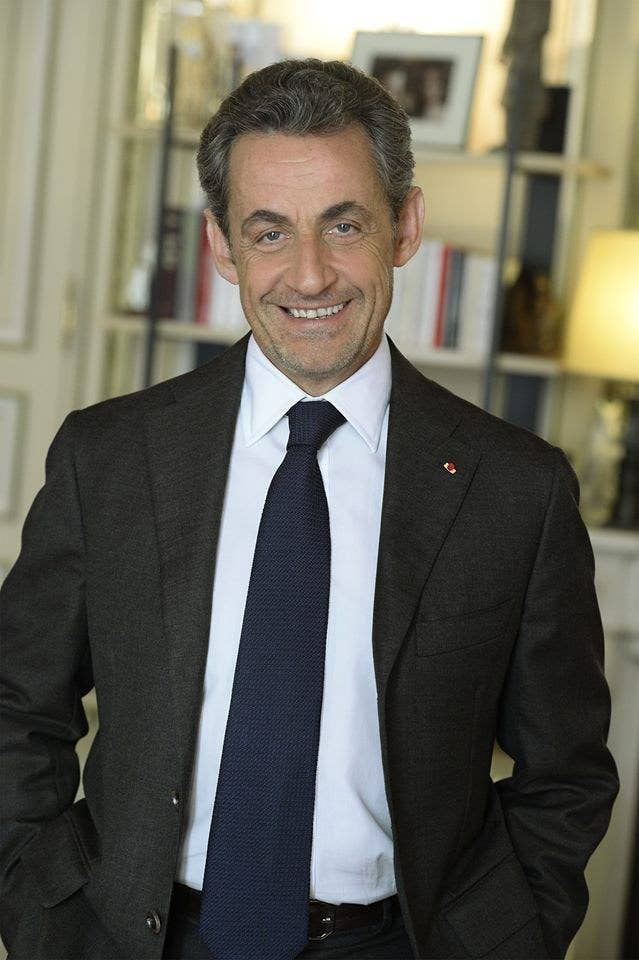 Hollande 2012: Lost In Translation
Francois Hollande's election in 2012 was supposed to end Sarkozy's "bling-bling" presidency, where his love for power, his celebrity lifestyle and his rich friends, made him one of the most criticised, most controversial and most hated political figure in French history. Instead, Hollande's presidency has been a total mess with a record 13% of current favourable opinion, the lowest ever recorded for a French President – even worse than Sarkozy himself!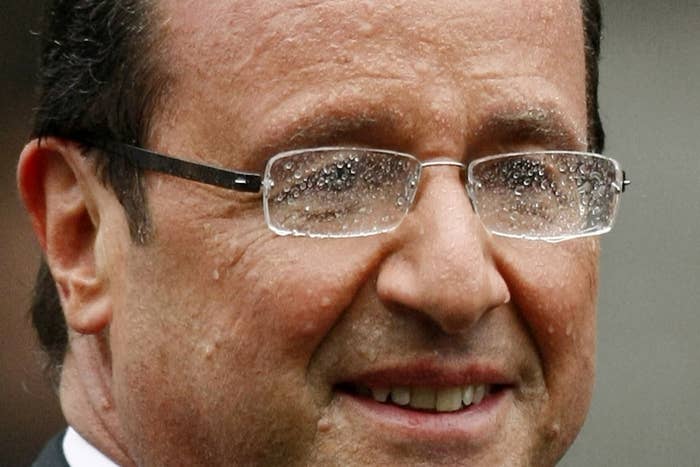 Hollande's mandate has so far been described by most political commentators in France as a series of wrong decisions, an endless list of broken promises and his leadership as taking the country to the same destiny that awaited the Titanic when it eventually sunk after hitting an iceberg.
The Le Pen Threat
As for Marine Le Pen and her extremist party, winners of the European Elections in 2013 and surprising many when they took over a few cities at the recent local elections in March 2014, they have never been so close to reaching the doors of Matignon (the Prime Minister's office), if not the Presidential palace of L'Elysée itself (the most recent polls show Marine Le Pen would easily reach the second round of a Presidential Election today, eliminating Hollande, and so, repeat her father's April 2002 final round against Jacques Chirac.).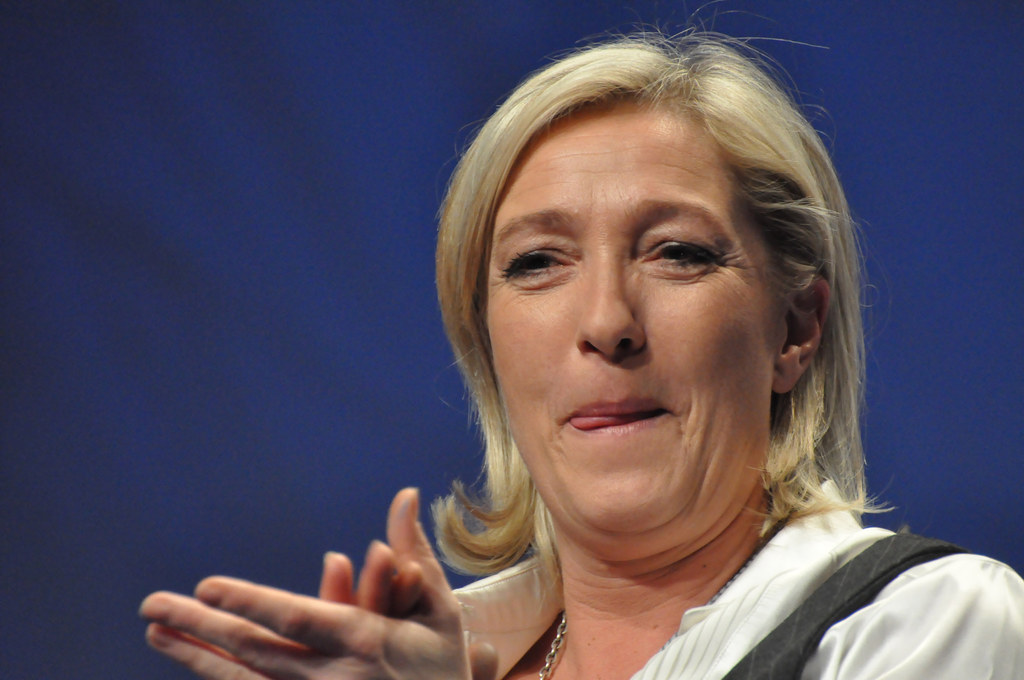 Sarkozy In Control
Nicolas Sarkozy, by posting a message on his official Facebook page today, shows he is in full control of both his image and his words, and does not need to talk to the media to make the news of his return to politics spread. His Facebook "fans" will spread the news for him.
What can Sarkozy offer today to the French that he did not already as President, two years ago? After all, he himself decided to retire from all political circles and from the public eye – bitter he was after suffering defeat against Hollande. Well, he never actually retired from the public eye at all, or did he? [sic]
"I have taken the time to think after all those years of intense activities," Sarkozy says. "I have analysed my mandate (2007-2012) and learnt from it."
Sarkozy now feels that the time he was away from politics was beneficial for him in order to listen and "exchange with the people, without the weight of power" and through the discussions they told him "about their hopes, their incomprehension and sometimes their disappointments too."
The Legend Of The White Knight
Nicolas Sarkozy (according to Sarkozy himself!) is the saviour of France, the white knight. He was wrong the first time and gladly offers a Mea culpa. Now, he understands the people, feels their pain, and knows what they want and what they do not want.
Basically, Sarkozy 2.0 is the man he always was but didn't know he was. He is an improved and perfected version of the Sarkozy who was elected President in 2007. He is back with a new team, a new project and a new way to make it all work. Sarkozy 2.0 is the only man who can save France. Is he?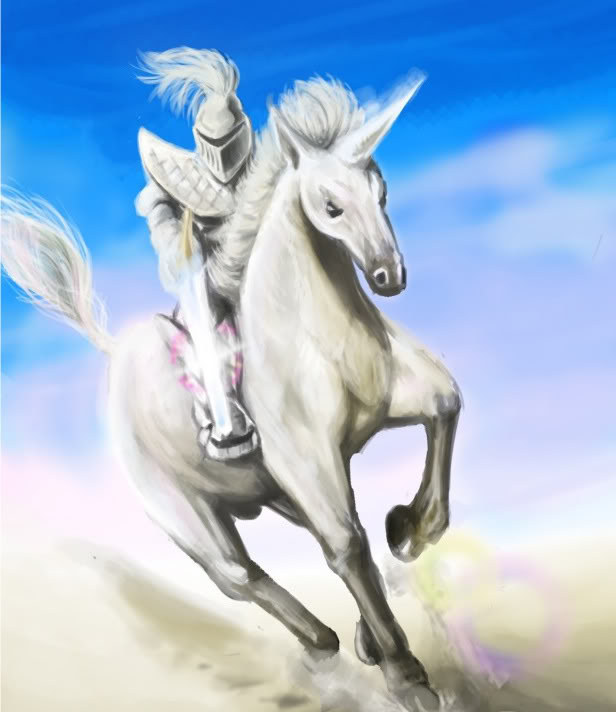 Sarkozy 2.0, Or Sarkozy Zero?
In fact, Nicolas Sarkozy may have changed the cover of the book, changed the names of the characters and the location of the story, the story itself has not changed a bit. It is all about Sarkozy president, Sarkozy all mighty, Sarkozy forever. He is purely a politician playing politics. He is today launching his campaign to become the leader of his party, in order to modify the rules that would force him into a primary election, because Nicolas Sarkozy does not do primaries. Nicolas Sarkozy is, and always was, the inevitable white knight no one should ever be able to contest within his family.
The next step is obviously the presidency. Sarkozy knows we will not have to wait until the end of Hollande's mandate for the next election to take place. The situation in France is far too serious for Hollande to remain president for another three years. When the French President will resign, Nicolas Sarkozy will present himself as the only alternative against Marine Le Pen's extremist wave.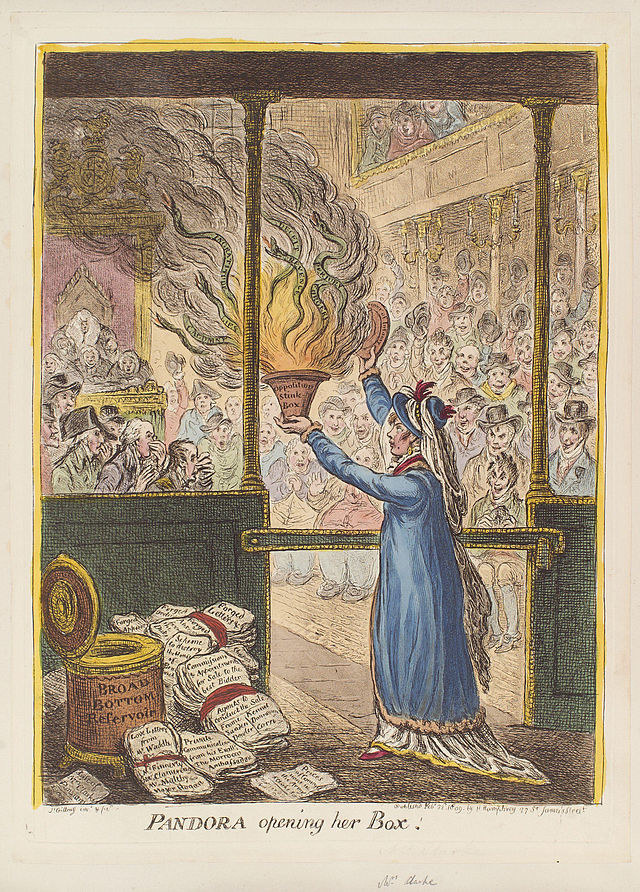 Dream or Nightmare?
Sarkozy dreams of a new April 2002, in which he too would defeat a Le Pen in the second round of a Presidential Election with a record 80 or 90% votes. To make that happen, he will have to convince the people who hated him in 2012 that they have no choice but vote for him or Le Pen could become President. It is a dream that is not without a risk.
Since the Pandora box is already wide opened, with racist and anti-Semite acts currently widespread in France, is this indeed a risk that it is wise to be taking, for the sole sake of a revenge a man wants to take on a Nation?