Do Your Spotify Playlists Stink? Invite Some Friends For A Tune Up
There's always going to be one music snob in the group.
With names like "COVID-19 Quarantine Bangers" and "Corona Virus Playlist for the End of the World," those of us "Flattening the Curve" have finally discovered what individuals on house arrest have known all along — when you're stuck indoors, you're probably going to make a Spotify playlist.
Here's how to do not only that with Spotify but also some fun tips and tricks for how to go about making those sure-to-be amazing playlists.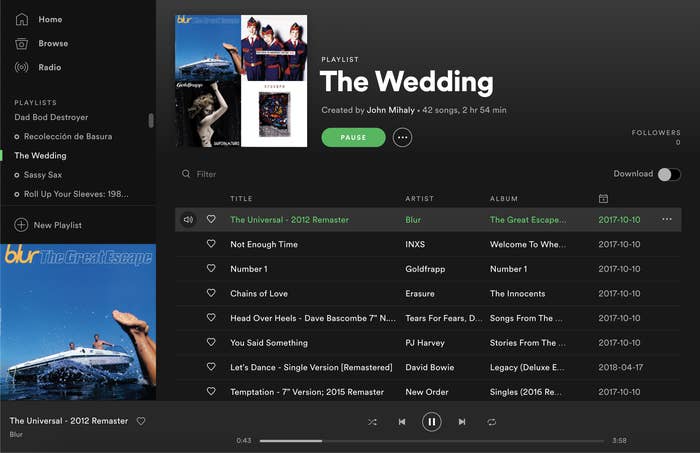 Music, Music Everywhere!
1.
Think of An Interesting Title (Before, During, After)
2.
Pick Your Playlist Songs Like A Fantasy Draft
3.
Make It Like a Mixtape
4.
Build a List From "Ahh" to "Zigga-zig-ah"
5.
Prep That Playlist For The Holidays
6.
Take Your Time (But Not Too Much)
7.
Finally: Listen Up!