1.
A super-simple and affordable, 14-inch, 13-amp, corded Sun Joe Pro electric lawn mower with a 10-gallon bag and discharge chute to make sure all those clippings get neatly collected for the mulch bin.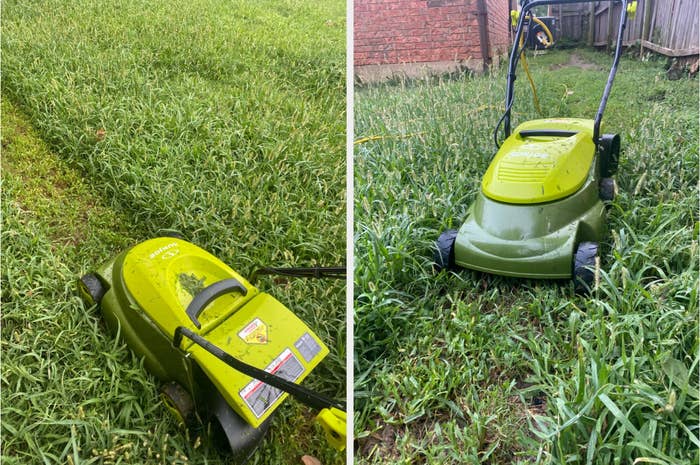 2.
A 14-inch Worx electric lawn mower with an onboard battery charge-level indicator so you'll always know how much juice is left and if you need a recharge before finishing the backyard.
3.
A fairly quiet 16-inch Greenworks lawn electric mower with a push-button starter, because your days of throwing out your shoulder trying to start up a gas mower are over and done with.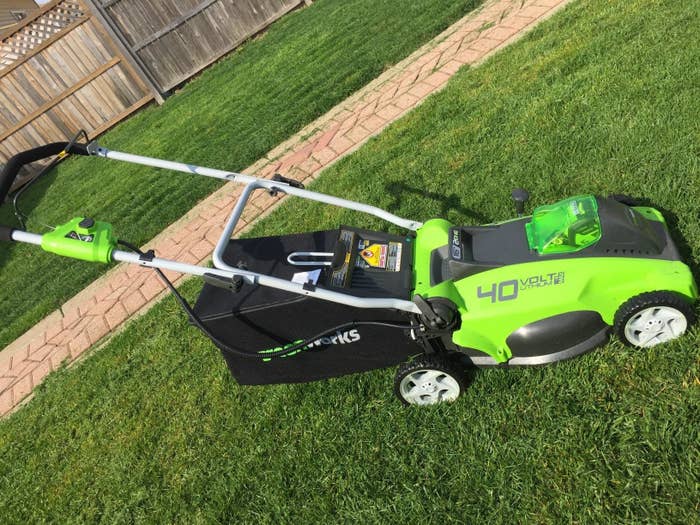 4.
A lightweight, 16-inch, corded LawnMaster electric lawn mower that's more "plug and play" than "plug and work" making mowing much less of a chore and maybe an actual excuse to get outdoors.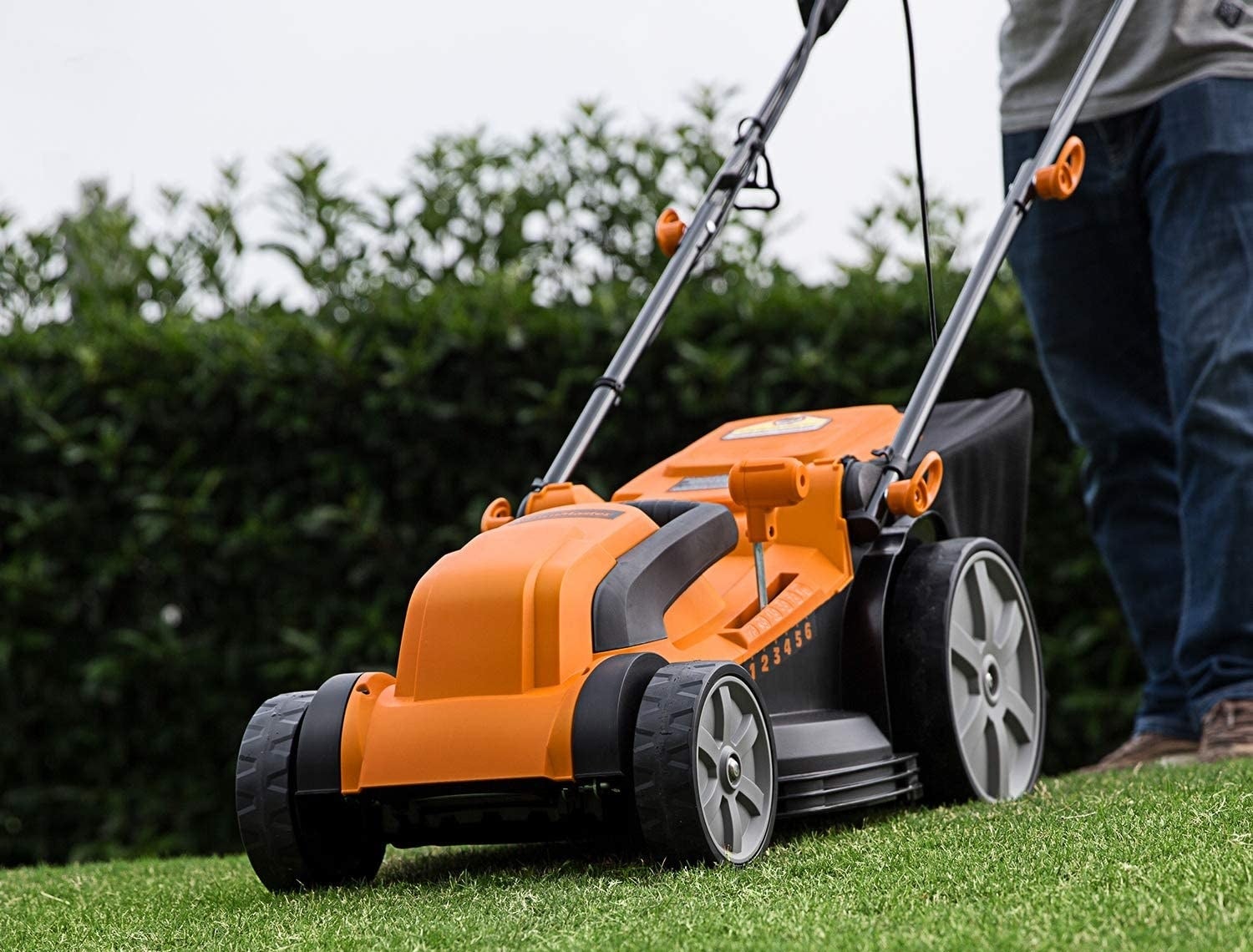 5.
A 19-inch cordless Snapper electric push lawn mower with "load-sensing technology" so the power adjusts to the needs of the cutting blades. That means it'll know if you let the grass grow too long and need a little extra juice to chop it down!
6.
A 20-inch Hart electric push mower that's not only all heart but plenty of muscle too! Its "brushless technology" provides consistent power which ensures the motor will last for many mowing seasons to come!
7.
A powerful 20-inch Skil electric push lawn mower to show off all of your groundskeeping skills — no matter the size of your green, your neighbors are sure to take note. We're talking true curb appeal here!
8.
A 21-inch Ego Power push electric lawn mower with bright LED headlights and weather-resistant construction so mowing in the rain or the night (sometimes that grass just needs to get cut) is now an option.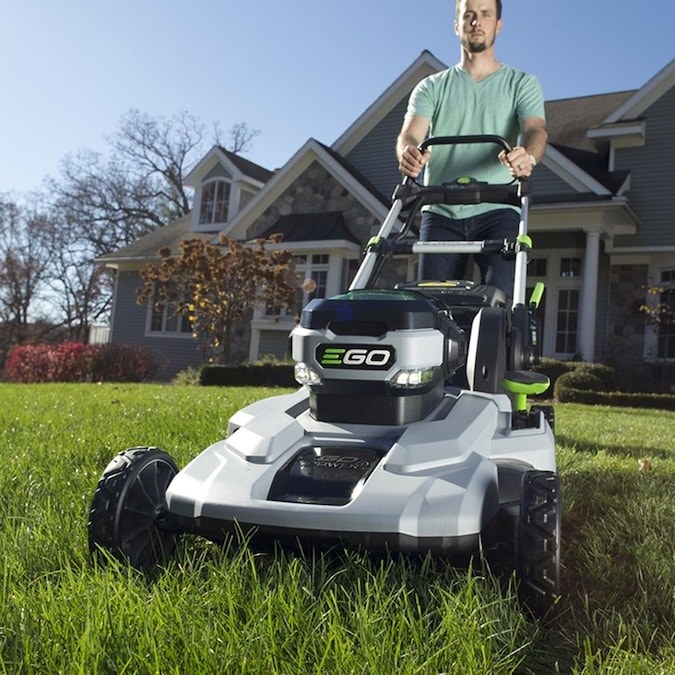 9.
A bright blue 21-inch Kobalt self-propelled electric lawn mower with rear-wheel drive to give you that little extra push you need while auto-sensing technology adjusts motor performance for greater power and runtime based on the conditions of your lawn.
Things you'll never hear from your neighbors ever again after firing up your brand-new electric lawn mower...