Counseling Services have some of the best resources when it comes to Relevant Rams topics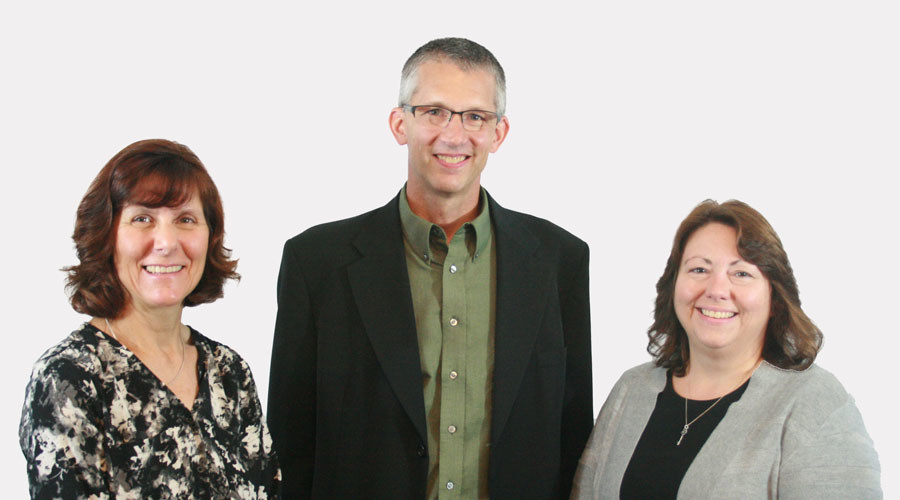 What is your role at Shepherd and how does it relate to "Relevant Rams" ?
Shannan (S): "I am the Director of Counseling Services. I work to educate students about mental health and substance use issues as well as the services that we provide. I think this relates to Relevant Rams in that they can also take a lead in sharing the message to create an environment on campus that is healthy and well."
Rhonda (R): "My role as a counselor is to connect with students as individuals, to help them create a tool box of strategies that will enable them to develop into emotionally healthy and academically successful people.
In my role as Interpersonal Violence Response Coordinator I focus on preventing future acts of IPV and providing victims of IPV with the support and resources they need to heal and achieve their academic goals.
I feel these two roles are important resources for "Relevant Rams" who are aware of the mental health and IPV issues on campus that can affect all students."
Michael (M): "My role is to provide counseling to students at SU. We all have our own areas of specialty. My specialties include EMDR therapy and LENS neurofeedback which I will offer this Fall. I also talk to students in classroom settings and other venues when invited and serve on the BIT team to discuss how we can be supportive of students."
What is your favorite part of the Shepherd Community?
S: "I love the small size of the community. People know each other and help take care of each other"
R: "I love the size of Shepherd and that students are never just a number. I love that we really see each other and that faculty, staff and students are there to support each other; whether it is as simple as holding the door for someone or being there to help someone through a difficult struggle."
M: "I enjoy the 1 on1 connection with students in the counseling setting as well as small groups"
How would you suggest a student get involved at Shepherd?

What advice would you offer new and incoming Shepherd Students?
S: "Get involved. Get good sleep. Eat well. Exercise. Learn some good stress management. Put your academics first. Have fun!!"
R: "Get sleep and exercise, go to class, get to know your professors, and use the resources on campus that are here to help you succeed (academic support, counseling services, professors office hours)"
M: "I would advise students to get involved and to 'use their voice'"
How have you seen alcohol and drug use effect the Shepherd Student population?
S: "Binge drinking is a problem on our campus. Student consume alcohol to a level that completely incapacitates them, often leading to interpersonal violence problems, assaults, and general violations of the law. Also, marijuana has become much more prevalent with an attitude of "it's just weed." Students don't really understand the impact it has on them until they have lost motivation and are at risk of failing out."
R: "My biggest concerns are binge drinking and weed. I have seen both of these substances drain the motivation completely out of students. Remember why you are really here and what your goals are."
M: "I see alcohol, drugs, pills as a way that many students 'self-medicate' to cope with stress, anxiety and depression. It is often difficult for someone chronically using marijuana to notice how it impacts learning, motivation and memory."
What kind of resources are available for someone who is struggling with substance abuse or mental illness?
S: "There is a student run AA meeting on campus. There are multiple resources on the counseling services website for general information, screening, and help. Counseling Services is available (free and confidential) to all students. In emergency situations, students are seen the same day. Normal wait times for an initial appointment is about one week. Students can make an appointment by stopping by the Health Center or calling the Health Center at 304-876-5161."
R: "Shanan, Michael and, myself (Shepherd's Counselors) are the best place to start. We are all licensed clinicians with many years of experience. We can also connect students with additional resources off campus if needed. There is also a student run AA meeting that meets each Monday from 12:30 to 1:30 in the West Virginia Room of the library, 2nd floor."
M: "Students on campus have their own AA meetings. We provide counseling that addresses both mental health and substance abuse issues. I also facilitate a group for students who seek emotional support from other students and lack confidence in initiating conversation for meaningful relationships."
What is your preferred 3-D Stand Up, Don't Stand By method-Direct, Distract, or Delegate?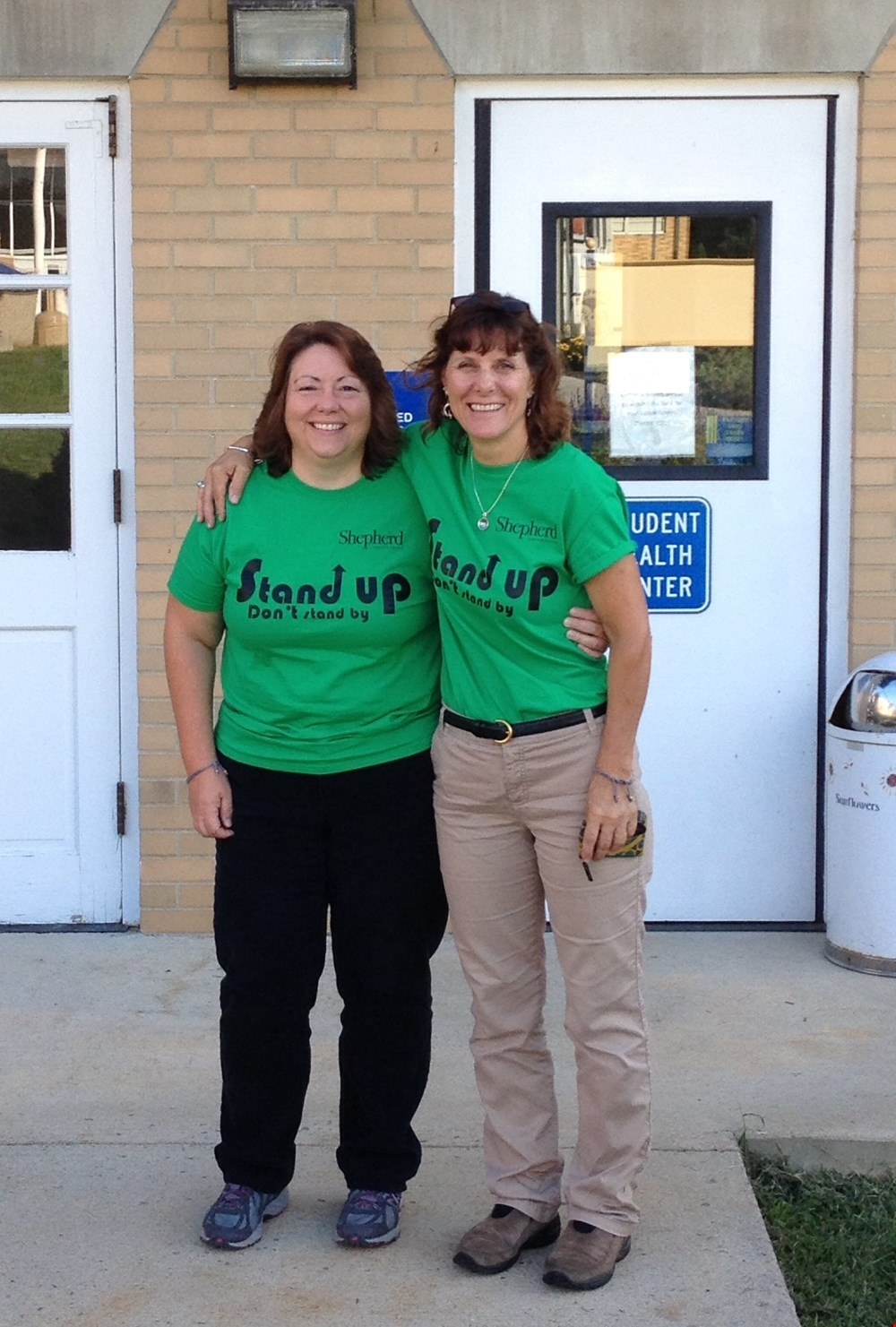 What resources are available for someone who has been involved in a situation of relationship violence or interpersonal violence?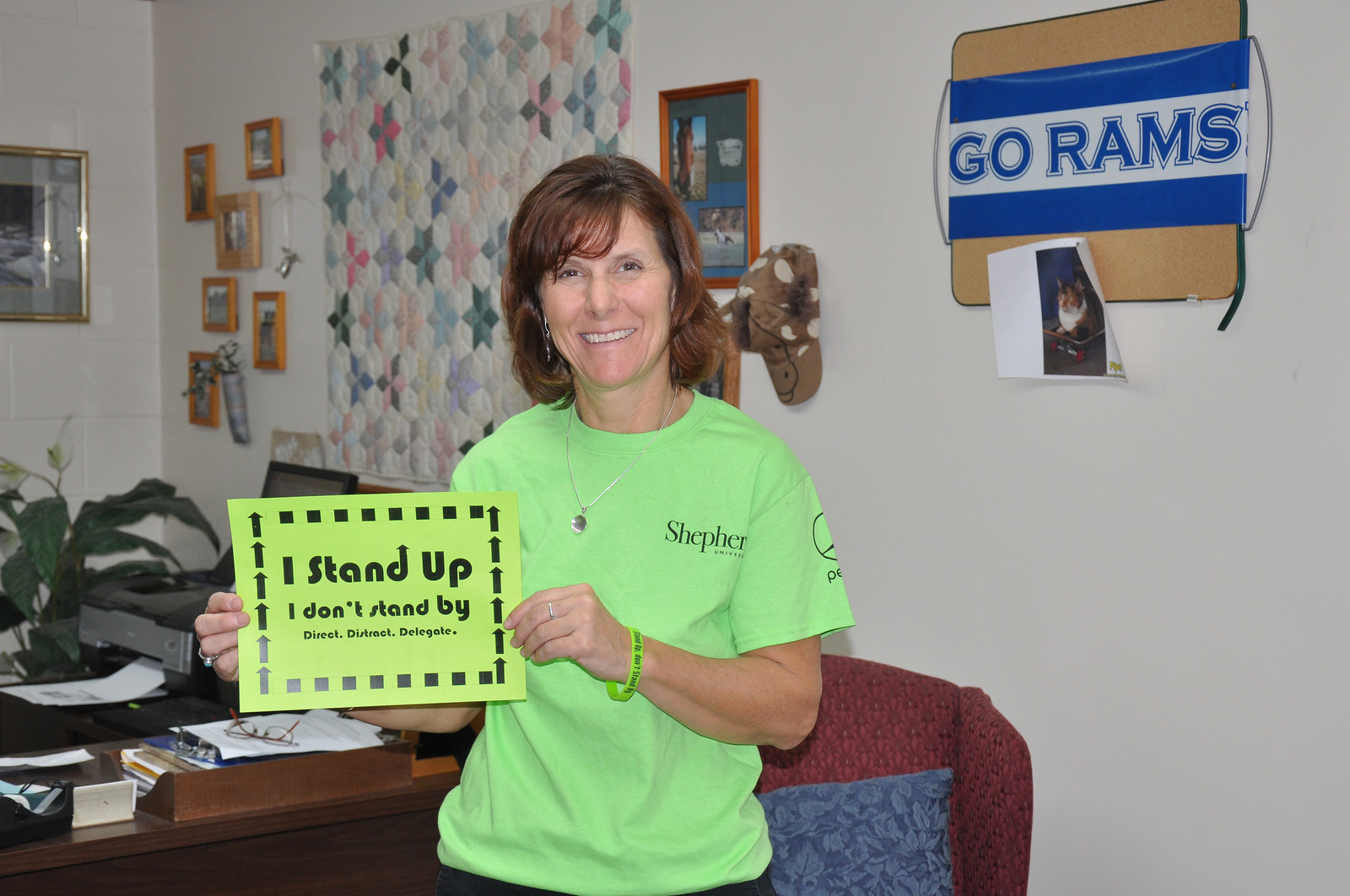 As a part of Counseling Services, how have you seen the student population come together on issues facing the campus?
S: Fortunately, we have many caring and compassionate students on campus. They have come together for candlelight vigils after a suicide, spent their time handing out information about IPV and AOD use, and assist with programming to address campus and community needs."
R: "Shepherd students have been involved in addressing issues of mental health, alcohol and drugs and IPV on both a large scale and individually. We have had students involved in our many programs on campus that are about both awareness and prevention. Students have helped with mental health and alcohol screening days, Bystander Empowerment week, Sexual Assault Prevention week and mental health discussion panels. Various student groups have invited speakers in to discuss these issues so they can be more informed. But students have also intervened on an individual basis to help prevent incidents of IPV, to get a friend who is struggling with suicidal thoughts and depression to counseling services, or to share their concerns about a friend's alcohol use."
M: "At times I have seen groups of students come together to respond to perceived needs and social justice. It even includes a class going to a professor to request a change in structure/policy, etc."
What do you think it takes to be a Relevant Ram?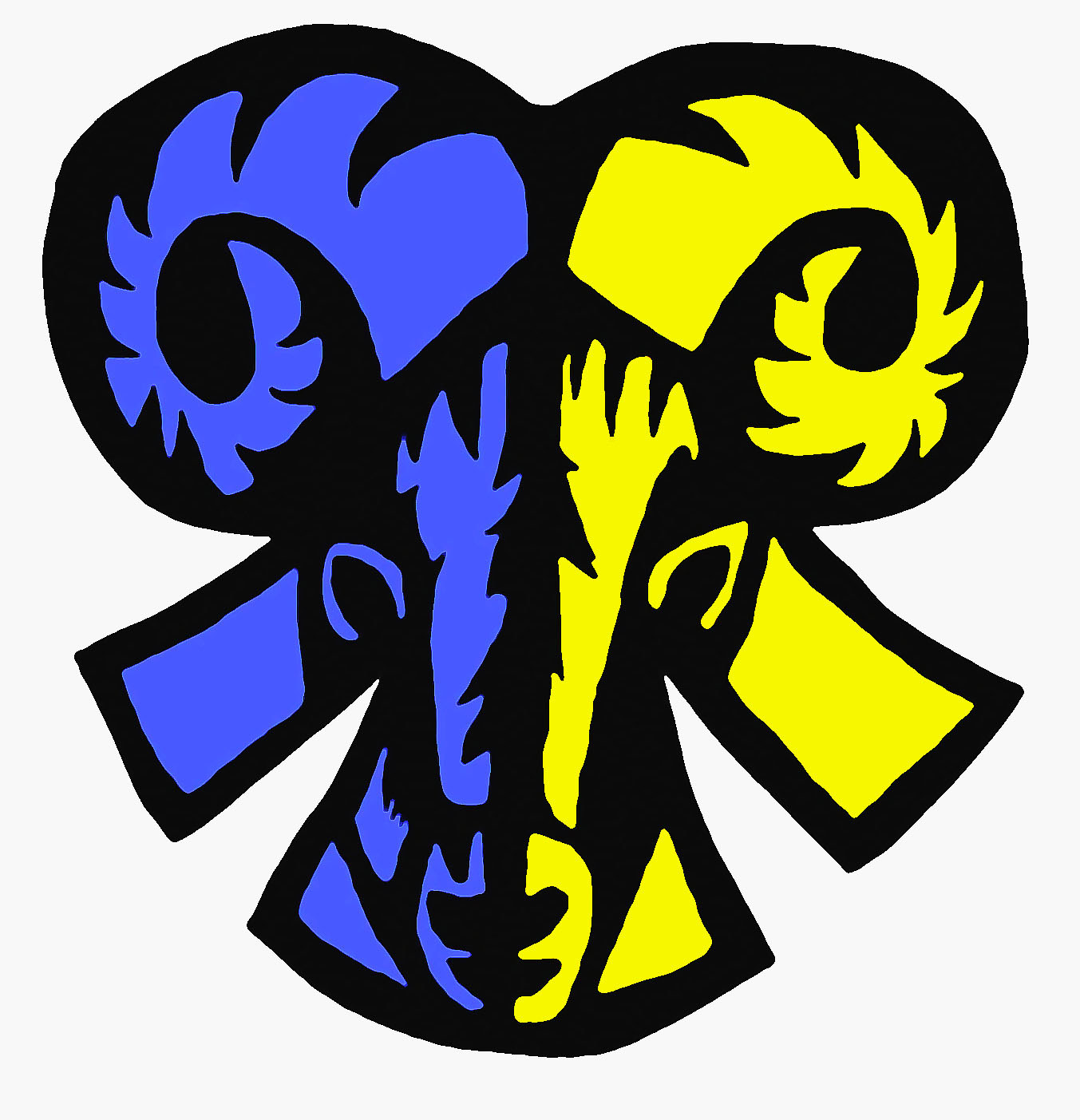 Find More about Counseling Services in Gardiner Hall!
You can stop by the ground floor of Gardiner Hall at the Health Center to schedule an appointment, or call 304-876-5161. They have tons of resources on the topics discussed above and much more. Michael, Rhonda, and Shannan are great resources for just about any situation. Be sure to visit them online at www.shepherd.edu/counseling.
This post was created by a member of BuzzFeed Community, where anyone can post awesome lists and creations.
Learn more
or
post your buzz!