The Amy Schumer film Trainwreck puts three very important things together: Daniel Radcliffe, a dog, and a Tim Horton's coffee cup.
The first two make total sense. His character is a dog walker. Thus, Daniel Radcliffe and dogs.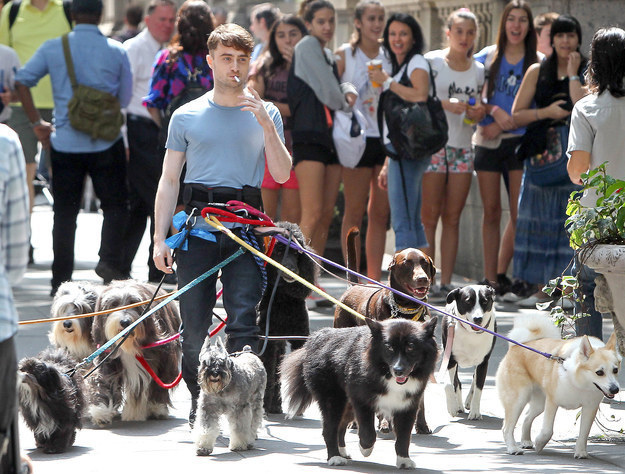 But why would a Judd Apatow film have a Timmie's cup? Is he a secret Canuckophile who loves all things Canadian?
It was no accident, according to Trainwreck's prop master, Jim Mazzola.
"You do 80 movies, you get tired of seeing the same stuff," he told BuzzFeed Canada. "Tim Hortons was just something unusual. But it is a New York product now."
Yes, Tim Hortons is available in the U.S. And in Classic Canadian-spotting fashion, the chain's American Twitter account jumped all over the tweet showing Radclife and their cup.