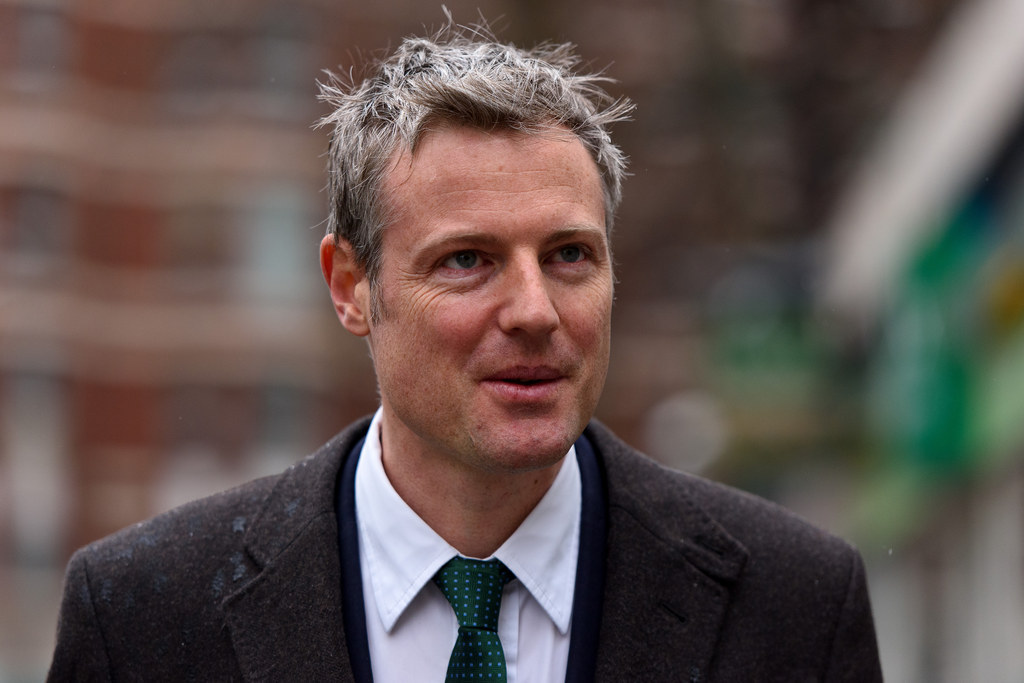 Zac Goldsmith made £1.5 million in 2014-15 thanks to substantial income from his family's trust fund, according a summary of his finances published by his London mayoral campaign on Monday.
The Conservative candidate receives a salary of over £67,000 a year as MP for Richmond Park, but accounts show this has been topped up with millions of pounds from his family trust fund.
As a result, Goldsmith earned a total of £6 million in the first five years after being elected to parliament in 2010, according to a summary of his financial situation prepared by accountants PwC. During this period he paid £2.8 million in income tax, in addition to £1.7 million in capital gains tax – a sum charged on profits from the sale of assets, such as property.
The MP released the details following pressure from Labour to reveal whether he had benefited from his former non-dom status, which he resigned shortly before becoming an MP. Non-dom status can be used by individuals to reduce their UK tax bill.
The income mainly came from a Geneva-based fund set up by his late billionaire father, James Goldsmith, to provide for his family, including Zac, his brother Ben, and sister Jemima.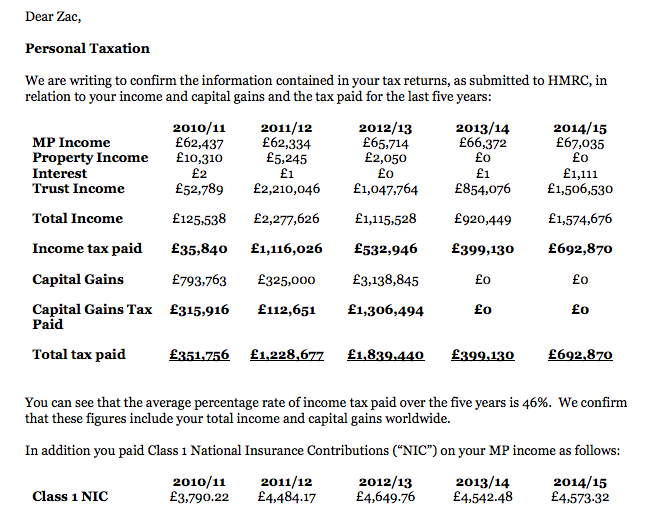 Leading tax lawyer – and Labour supporter – Jolyon Maugham QC told BuzzFeed News the accounts show "no obvious funny business" and suggested the MP had taken a "real, meaningful hit for the rest of his life" by choosing to give up his non-dom status and committing to paying full UK taxes on all income.
However, he said Goldsmith's decision to publish limited accounts dating only from 2010 onwards meant it was not possible to tell whether Goldsmith exploited his non-dom status before becoming an MP.
"You'd want to know details of what income was appointed to him prior to him becoming a non-dom," Maugham said. "You might want to know whether any money is being loaned to him by the trust. It doesn't deliver quite the same level of transparency as disclosing the tax returns does."
A source on the campaign of his rival Sadiq Khan told BuzzFeed News the Labour mayoral candidate was in the process of preparing his own tax return for publication but suggested his income was limited to his MP's salary and his ministerial salary while Labour were in government – "nothing like £1.4million".
His latest entry in the register of members' interests shows his only major external income during the last year was £1,500 for an appearance on Have I Got News for You.
However, a Goldsmith campaign spokesperson urged action: "Every day Sadiq Khan fails to publish his own tax return is another day he's hiding from transparency."