Sadiq Khan Elected Mayor Of London, The First Muslim To Lead A Major European Capital
The Labour candidate beat Zac Goldsmith in the contest to replace Boris Johnson.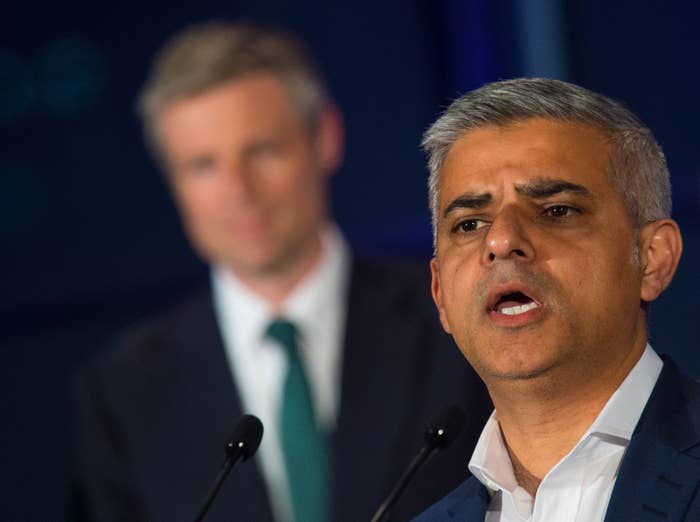 Labour's Sadiq Khan has been elected mayor of London, becoming the first Muslim mayor of a major European capital city following a campaign that was dominated by his opponent's negative tactics.

Khan beat his Conservative rival Zac Goldsmith by an astonishing 65% to 35% in an election marked by an unexpectedly high turnout. The final confirmed result was delayed until the early hours of Saturday morning because of discrepancies with a small number of votes.
Khan won 1,310,143 votes in the final round, against 994,614 for Goldsmith. The Greens came third, with the Liberal Democrats in fourth. George Galloway – who did not turn up to the result declaration – finished seventh with just 1.4% of the vote, behind the Women's Equality Party.
Khan used his victory speech to call for greater unity in London following a divisive campaign: "Fear does not make us safer, it only makes us weaker and the politics of fear is simply not welcome in our city."

The result means Khan, who repeatedly emphasised his background as the son of an immigrant bus driver, ends eight years of Tory control of the UK's capital city. It's also a rare bright spot for Labour in a week where it failed to make gains in English local elections and was pushed into third place in Scotland.
Khan, the MP for Tooting, will now resign his parliamentary seat and take over City Hall from Boris Johnson, who has already returned to Westminster. In the process he will become the most powerful Labour politician currently holding elected office in the UK, although he faces a challenge to secure extra money for the capital from the Conservative-controlled government.
The mayor of London has powers over transport, housing, environment, and policing, and Khan is the third person to have the job since it was introduced in 2000.
Despite the importance of the office, the campaign will mainly be remembered for Goldsmith's tactics. He began the race with a reputation for being a relatively liberal Conservative MP who focussed on environmental issues, but by the end he became synonymous with attacks on Khan's alleged connections with Islamist extremists, the decision to target different ethnic groups with warnings about what Labour would do to their finances, and dog whistle campaigning.

Although the candidate appeared at times uncomfortable with the decision to focus so much on personal attacks on Khan, prompting suggestions he was simply receiving bad advice, other London Conservatives queued up to personally blame Goldsmith for the result before it had even been announced.
"I'm concerned that the campaign we've run is going to leave a negative legacy which we in London are going to have to clear up long after the the people who ran Zac Goldsmith's campaign have gone on their way," outgoing Conservative deputy mayor Roger Evans told BuzzFeed News.

Even Goldsmith's own sister criticised the campaign in tweets on Friday night.
But Conservatives joined in and congratulated Khan, with business secretary Sajid Javid tweeting about their similar backgrounds.
In the US the influential right-wing Drudge Report website marked Khan's victory with a message about "Londonistan" but Londoners appear to have been unimpressed by attempts to make the election about religion or race.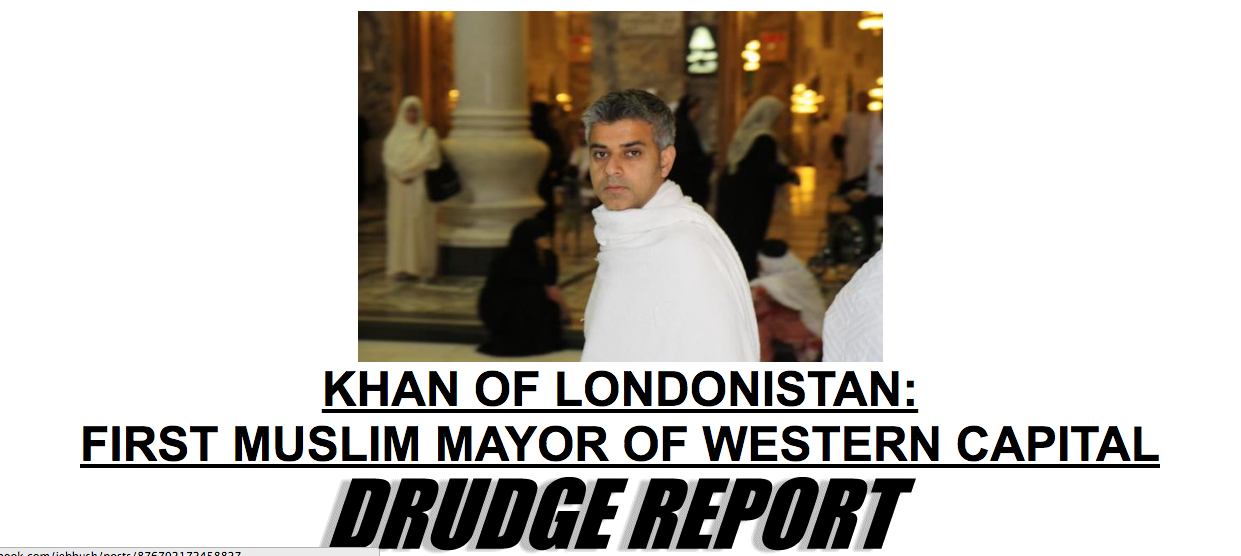 London academic expert Tony Travers of the London School of Economics said Goldsmith's attempts to portray Khan as a friend of extremists appear to have had almost no effect on voters. "The famous negative campaigning, if it worked at all, probably produced a one-in-one-out effect – it it won votes then it probably propelled some away."

Travers said London was now an increasingly Labour-dominated city, with a distinctly different political outlook to the rest of the UK, and a place where race-based campaigning doesn't work: "Even if every Muslim in London voted for Sadiq, at least three times more non-Muslims voted for him."
Jo Twyman of pollsters YouGov said his company had wondered whether there was a "latent level of racism" in the capital, where Londoners lied about their voting preference by publicly saying they were happy to have a Muslim mayor but secretly not voting for Khan.

But instead he said the result showed race didn't swing this election: "If racism is an issue for some people, it's so small it's not having an effect. The voting was mainly along party lines."