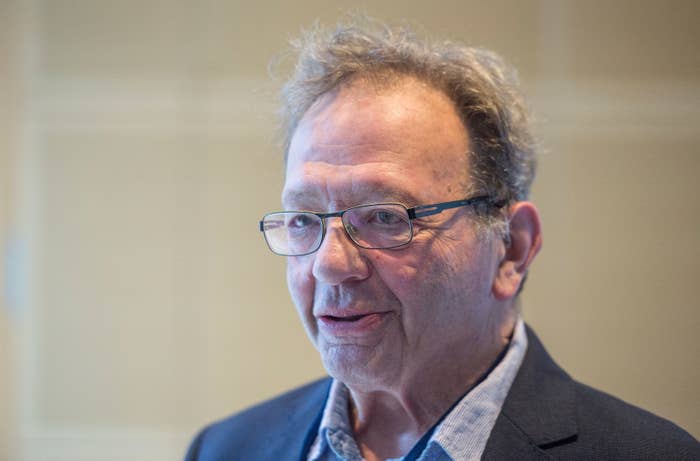 Bernie Sanders' brother is running for parliament in a bid to replace David Cameron, demanding more funding for the NHS and affordable housing.

Larry Sanders, a longstanding Green party activist and former councillor in Oxfordshire, told BuzzFeed News he's unlikely to win next month's by-election in the ultra-safe Tory constituency of Witney but says he's standing to highlight similar issues raised by his brother in his failed bid for the Democratic nomination in the US presidential election.
"A week or two ago, a couple of people from Witney asked if I would consider it," said the 82-year-old, who has lived in the UK since the 1960s. "I talked to the candidate we had at the last [Witney] election and we decided it would be worth the extra publicity that I would get.
"The underlying issues will be the one that Bernard raises, which is the fact that we've had growing inequality for the last 30 or 40 years, which means the bulk of the wealth and income has gone to the very richest people. I'll be talking about the privatisation of the NHS, and the similar issues within social care."
The by-election was called when Cameron quit parliament earlier this month, shortly after he stepped down as prime minister following defeat in the EU referendum.
Sanders is aware that it will be a challenge for him to take the seat in the vote on 20 October from Tory candidate Robert Courts, a local barrister. Last year the Conservatives won the constituency with 35,000 votes. The Greens managed just under 3,000.
"They have a slight majority," Sanders said stoically. "I don't expect to win. The crucial thing is to try and get our views across and it's very difficult to do it within the current political and media situation."
Sanders also said the Greens were the real alternative and Labour leader Jeremy Corbyn is "not that marvellous on the NHS".
"He's not proposing spending much money on it. Diane Abbott said that they wouldn't change the ratio of funding they give to the NHS. They're not that great. The candidate in Witney is anti-Corbyn. In this election there will only be one party against the privatisation of the NHS.
"A generation ago it was not a shocking, radical idea to have a fully funded NHS and housing that most people can afford. How did that happen? The ideas we have are mainstream."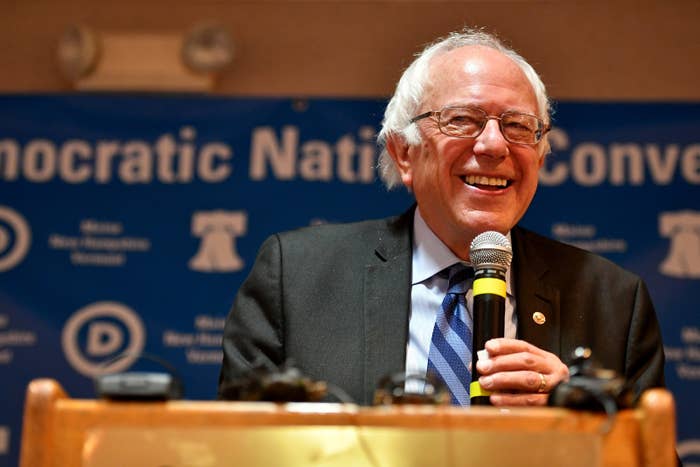 However, Larry Sanders says his more famous brother will not be out delivering leaflets and manning street stalls in Witney next month, although there is the possibility of a Skype discussion with local activists.

"No, Bernard will not come over and help the campaign," explained the Green candidate. "He's doing some other things like trying to stop Donald Trump becoming president. And he's writing a book and starting a new organisation."
Sanders is not a fan of the outgoing local MP: "I did meet him once. He had a very good suit. David Cameron is obviously an extremely bright man but he's got no political philosophy and at the last hurdle his political manoeuvring let him down."
As an actual Bernie Bro, Larry also has little time for people who branded some online supporters of his brother with that label: "It was always a scam! Social media is full of dreadful people shouting off. I don't think Bernard had any more than anyone else. It was just something clever that someone thought up. People supporting him were socially minded people."
Sanders also insists he's looking forward to the by-election campaign and will be casting an overseas vote for Hilary Clinton in the US presidential race.
"These things are daunting but fun."