No one really knew how humanity ended up in this situation.
Still, look at them getting on like best friends.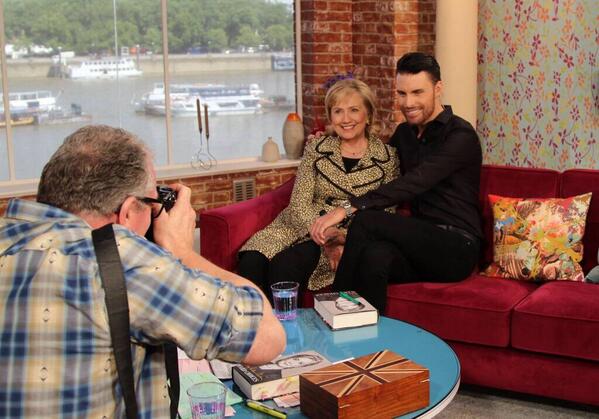 Rylan's views on Clinton's handling of the 2012 attack on the US diplomatic mission in Benghazi are unknown. And will probably remain that way.
And then Hillary had a selfie taken with Eamonn Holmes. Because.