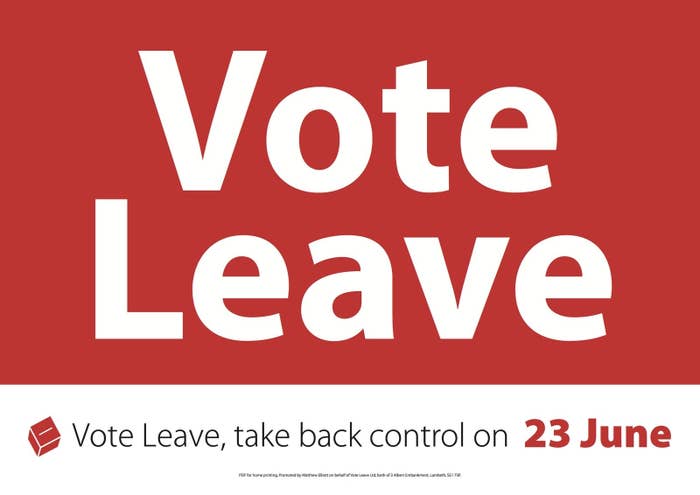 One of Vote Leave's biggest single donors is a former member of the British National Party, BuzzFeed News can reveal.

Gladys Bramall, of Sutton Coldfield in Birmingham, has given £600,000 to the official campaign to leave the European Union, according to updated Electoral Commission filings released on Tuesday morning.
This makes her the third-biggest individual donor to the campaign to take Britain out of the EU.
Following the publication of this story, prominent Vote Leave campaigner and justice secretary Michael Gove told LBC he would investigate the donation and was inclined to reject the money: "I utterly abhor and reject the politics of the BNP and the people who support it."
"If this money comes from someone whose views are objectionable, then of course we'll do everything that we can to make sure that money that comes from any tainted source is returned and plays no part in the campaign," he said.
The 88-year-old's name and address appear on a version of the BNP membership list that was leaked in 2006, when Nick Griffin was the party leader.

When contacted by BuzzFeed News, Bramall confirmed her membership and said she would have been signed up as a member of the far-right anti-immigrant party by her husband.
Leonard Bramall, of the same address, is also listed on the leaked BNP membership list.
"My husband joined, he obviously enrolled me at the same time," she said. "It wasn't with my knowledge."
The couple were involved in Construct-Equip, a plant hire business based in the West Midlands. The pair held a majority shareholding, according to the company's 2010 accounts, with Gladys serving as company secretary until earlier this year.
The Bramalls also controlled a now-defunct business consultancy company, Bramac.

Gladys Bramall made her first Vote Leave donation, of £100,000, on 29 April and followed this up with a further £500,000 on 9 May.
When asked why she had given £600,000 to the anti-EU campaign, she replied: "Just that I want to come out of Europe. I'm very anxious that we come out of Europe. I did what I could by giving money."

Vote Leave declined to comment.