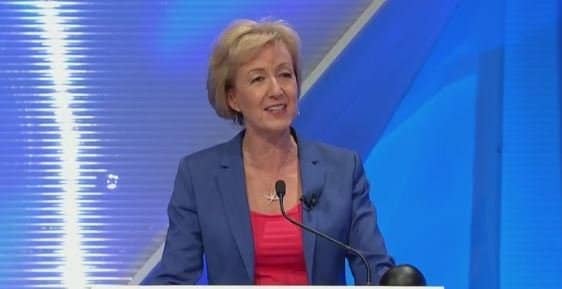 The Vote Leave campaign has refused to hand back a £600,000 donation from a former BNP member, despite being challenged about it in front of millions of viewers in a live TV debate.

BuzzFeed News revealed on Tuesday afternoon that Gladys Bramall, the third-largest individual donor to the official campaign to leave the EU, was a former member of the far-right political party.
Trades Union Congress leader Frances O'Grady challenged the Vote Leave campaign to return Bramall's money in a live BBC TV debate at Wembley Arena on Tuesday evening.
"Today we learned that Vote Leave took a £600,000 donation from a former member of the BNP. Are you going to pay it back?" the pro-EU union boss asked.
Pro-Brexit Tory MP Andrea Leadsom did not respond directly and instead said the proposal to repay the money was "unworthy of this debate".
"There are millions of people who have legitimate concerns about the impact of free movement on this country and have donated to Vote Leave and Take Back Control," said Leadsom.
She then began discussing immigration.
Sources on the Vote Leave campaign were privately briefing journalists at the Wembley debate that Bramall had been caught out by the actions of her husband, who signed her up to be a member of the BNP.
The briefings hinted that the anti-EU campaign was preparing to stand by its donor and keep the money.
Earlier in the day justice secretary and Vote Leave campaigner Michael Gove told LBC he would not want to receive money from a "tainted source" but by the evening he appeared more willing to defend the donation and said the campaign team were merely "investigating" it.
Vote Leave did not respond to formal requests for comment on whether it would definitely keep the £600,000.