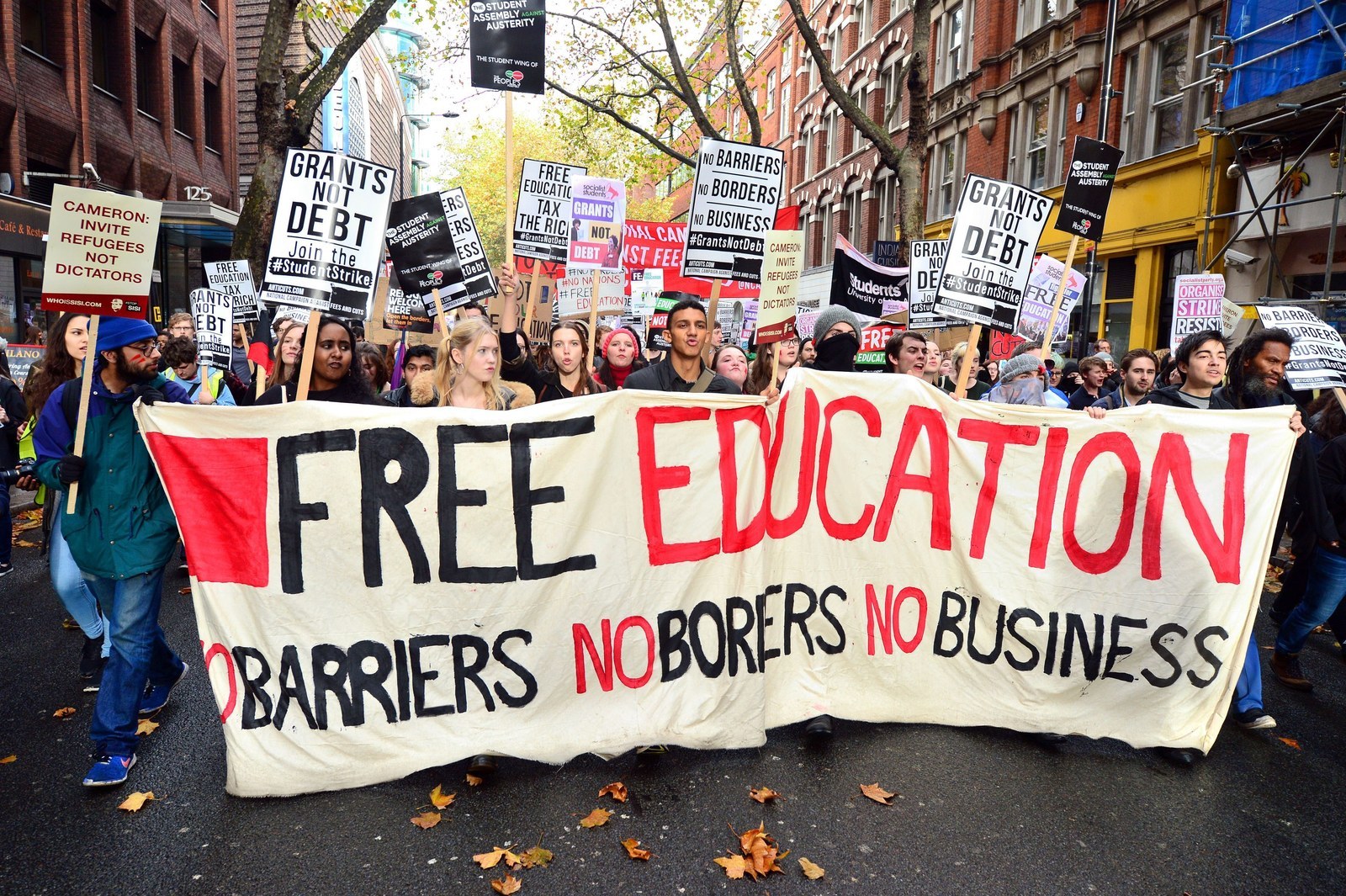 British universities will be allowed to charge tuition fees of more than £9,000 from 2017 onwards, meaning students are likely to take on even more debt before they graduate.

Under the government proposals, announced on Monday, universities that are judged to offer high teaching standards will be allowed to increase the amount they charge students in line with inflation.
This is likely to result in most top universities charging more money to students.
Tuition fees were increased to £3,000 per year in 2004 by Tony Blair. This was later increased to £9,000 in 2010 under the coalition government, prompting mass protests as the Lib Dems went back on their promise not to increase the cost of education.
Although £9,000 was supposed to be an upper limit on the amount universities could charge, most institutions chose to set the cost of their degrees at the maximum amount. Some universities have been pushing to increase this cap, arguing that the cost of education has not increased in five years and they need more money to compete on an international scale.
A government spokesperson confirmed to BuzzFeed News that the fees would increase at the RPI measure of inflation, which is currently running at 1.6%.

The changes will mainly affect students in England. Most students in Scotland pay no tuition fees, while the fees cap is lower in Northern Ireland, and Welsh students can claim back a grant from the Welsh assembly to cover much of the cost of their education.
Conservative universities minister Jo Johnson, the brother of former London mayor Boris Johnson, said the move would reward institutions who offer better teaching and get students into work.
He also promised to introduce an Office for Students to provide information on the job prospects and quality of teaching. The proposals would also make it easier for new private universities to be founded, for students to switch between different universities more easily, and to introduce greater transparency on the diversity of those being accepted into universities.
The changes would come into effect at the start of the 2016-17 academic year, meaning those who start courses next autumn would be affected.
National Union of Students (NUS) vice president Sorana Vieru said: "Students will understandably be outraged at any suggestion universities could be allowed to put fees up even higher in order to improve teaching quality.
"It was only four years ago tuition fees were trebled and students now face debts up to £53,000 when they graduate."
Looks like there are no comments yet.
Be the first to comment!