UKIP's Clacton Candidate Says He Won't Stand Down For Douglas Carswell
This is a bit messy.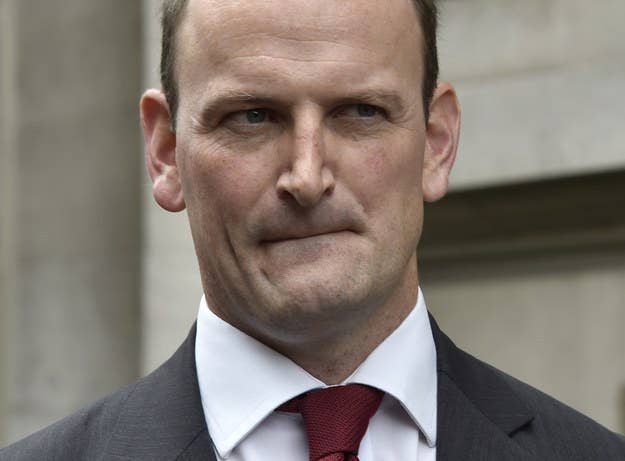 Conservative MP Douglas Carswell shocked Westminster on Thursday by announcing he had defected to UKIP and will call a by-election in his Clacton constituency, where he intends to stand as the UKIP candidate.
There's only one problem: The existing UKIP candidate for Clacton has told BuzzFeed he has "no intention" of stepping down, while prominent local UKIP activists say there is no guarantee that the local association is willing to adopt Carswell as their official candidate.
"As far as I'm concerned I'm carrying on," said Roger Lord, 57, UKIP's existing candidate for the seat, who has been left in limbo as a result of this morning's announcement. "If Mr Carswell wants to join us then he can get in the queue and hand out leaflets with the rest of us. Now that I've announced my campaign team, which now includes many members of his campaign team, his vote looks to be sinking quite quickly.
"I've been through dangerous situations in Pakistan and South America, and you negotiate them: I've had a 16-year-old shove a machine gun up my nose in Nicaragua. I've faced bigger threats from real killers, and if they think they can walk up to me and push me then I'll push back. I've never run away from anything."
He insisted: "Until they fire me, shoot me, or blow me out of the party for being a rebel, then I'm here.
"I think it's rather arrogant of any MP to act like this. We've proved we can succeed and take on the establishment. But now the establishment is wanting to join us. Why should we put up with people carpetbagging from somewhere else?
"I joined UKIP in 1997, delivering leaflets, calling public meetings where five people turned up on a cold wet night. I think I've got a lot more experience of life than he has. Just because he's joined doesn't mean he's got an automatic ticket. It's an insult to the electors for politicians to think their votes can be traded."
Carswell's defection, which was kept secret from all but the very highest levels of the UKIP hierarchy, has surprised many in the local party. Clacton is considered to be one of the party's top target seats, and UKIP activists felt they had a genuine chance of beating Carswell in the 2015 general election.
But his defection has instead set up a battle between UKIP's grassroots supporters and an increasingly professional central party.
Anne Poonian, secretary of the local UKIP party, said she welcomed Carswell's decision to defect, but pointed out repeatedly that there is no guarantee the local party will allow him to stand as the UKIP candidate in Clacton.
"[Carswell's] taking a very big risk for getting in for a little party," she said. "We may not adopt him as our candidate, who knows? He has to be adopted by us, the local association. At the moment he's just an unemployed MP. Who knows whether he'll be adopted? He might be unemployed and have to find somewhere else."
She added: "There is sadness and joy. We wanted [Carswell] to come over, but that's not the feeling of everyone. There will be quite a lot of people who will disagree with it. There will be some Ukippers who think he's a Conservative in UKIP clothing.
"I will need to speak to the rest of our committee and see where we're going as whole because we tend to work as a team and we will need to discuss it as a team and see what our agent's view is.
"He isn't necessarily our man; we haven't adopted him yet. Roger is our candidate for the general election at the moment. I don't know what the next move is going to be."
UKIP's central office has been contacted for comment.