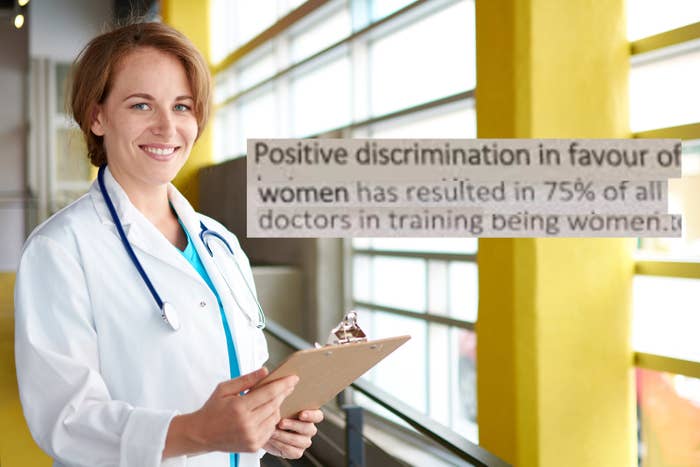 A UKIP leaflet has blamed the national shortage of NHS doctors on "positive discrimination in favour of women", claiming that the growing number of female GPs poses a threat to the continued provision of local health services.

"Do we need female doctors?" asks the leaflet, distributed ahead of local elections in Somerset and obtained by BuzzFeed News. "Of course we do, but not so many that they create the sort of problems the NHS is facing now."
"Women take career breaks to have a family and tend to only work part time when they return to the surgery," it warns, blaming preferential recruitment policies for "75% of all doctors in training being women".
The leaflet was produced by local UKIP councillors in Somerset who suggest alleged positive discrimination in the GP hiring process could ultimately lead to local surgeries closing altogether.
"How many female Doctors are there in your surgery working 2 or 3 days a week?" it asks, warning the issue could result in thousands of patients being left without access to medical care when GPs retire.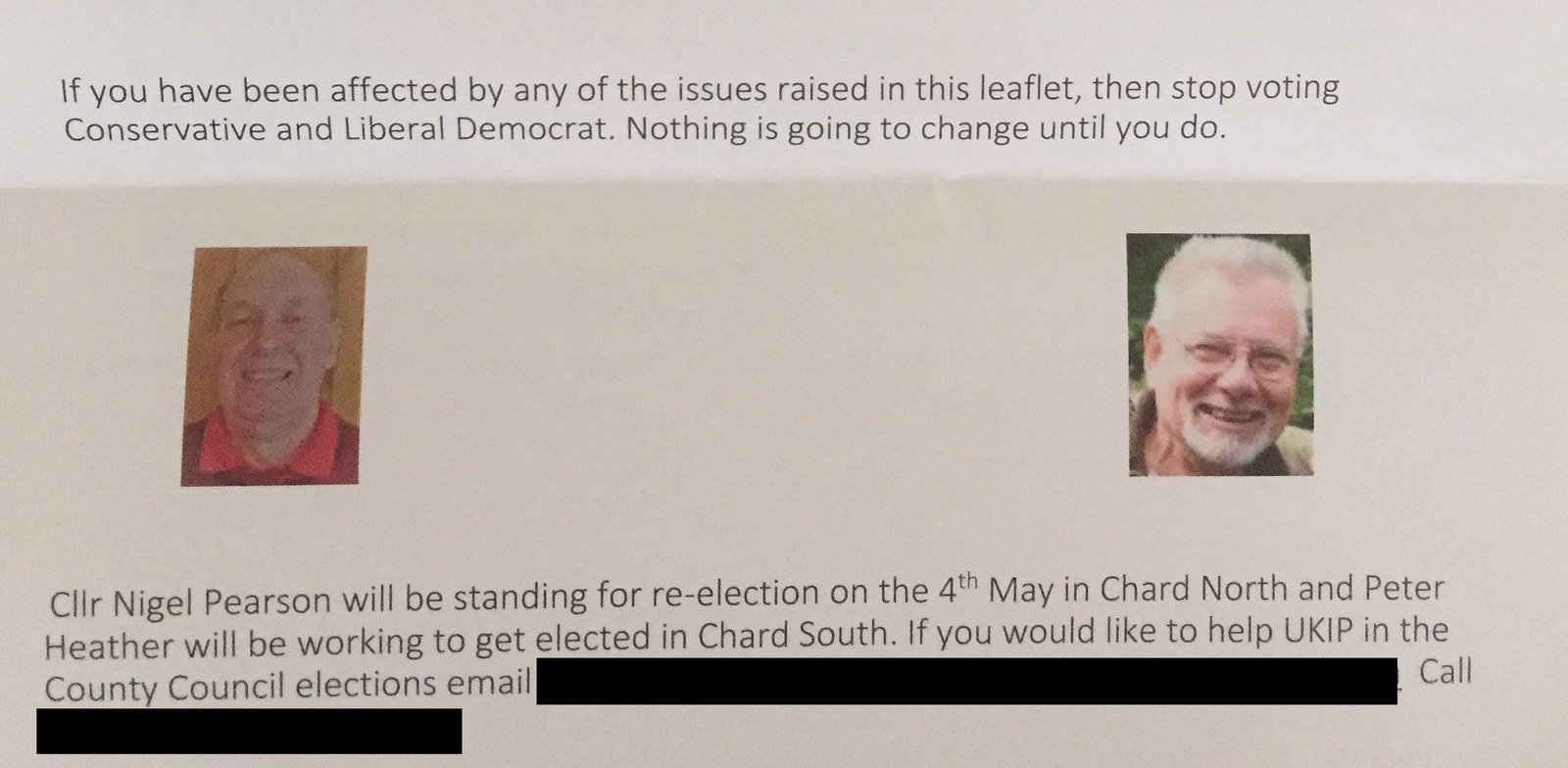 The leaflet carries the name of UKIP councillor Nigel Pearson and candidate Peter Heather, who advise the public to stop voting Conservative or Liberal Democrat if they've been affected by the issues mentioned in the leaflet. Neither responded to requests for comment sent to the contact details on their leaflets.
A national party spokesperson said UKIP did not believe an excess of female doctors was exacerbating the NHS crisis: "It is clear that this individual is not speaking for UKIP as a whole but for themselves. Fortunately this rather eccentric view is not held as party policy."

In 2015 the General Medical Council said that 69% of people training to be GPs were women and said this "should be a cause of celebration".
"We desperately need more GPs – of any gender – to meet the demands of our growing and ageing population," said Dr Maureen Baker, chair of the Royal College of GPs, at the time.
The UKIP leaflet also criticises plans to build tens of thousands of homes in the area, while bemoaning the local council's spending at a time of public spending cuts: "[T]his financial hardship has not stopped them from taking 70 Syrian refugee children (most are 16 to 18 year old males) at a cost in the region of £3 million per year, 7 Syrian families at a cost of £1million a year and giving £20,000 of funding to the Gay, Lesbian, Bisexual group."
Daisy Benson, the local Liberal Democrat parliamentary candidate for Yeovil, said: "UKIP might wish we were living in the 1950s, but it's 2017!"