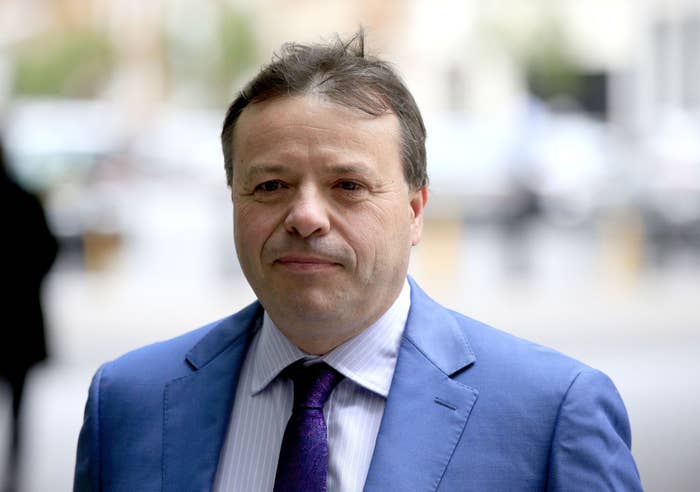 Businessman Arron Banks is being investigated over donations he made to pro-Brexit campaigns during last summer's EU referendum, amid concerns that one of his companies could have been "acting as an agent" for a third party.

The Electoral Commission announced on Wednesday that it was investigating potential breaches of electoral law by Better for the Country Limited, a company controlled by Banks that donated £2.4 million to various pro-Brexit organisations during the EU referendum campaign.
The commission will investigate whether Better for the Country was the true source of donations made to referendum campaigners in its name, or if it was acting for a third party.
The investigation will also consider whether "any individual facilitated a transaction with a non-qualifying person" in the process of making the donations. Only British citizens can legally give money to British political parties.

Banks's separate pro-Brexit Leave.EU campaign, to which he lent £6 million, is already involved in a separate investigation over its funding.
The Bristol-based insurance businessman burst on to the political scene in late 2014 when he pledged to donate £1 million to UKIP. He then became a central character in the EU referendum, apparently ploughing millions into the successful Brexit campaign and eventually accompanying Nigel Farage to meet with President Donald Trump.
However, questions have continued to be raised about the real extent of his funds and his complex web of companies.
Banks mocked the allegations on Wednesday.
"This is the Remain establishment once again trying to discredit the result and it's all starting to get rather boring!" he said.
He also mocked the suggestion that he was operating as a front for Russian involvement in British politics: "My sole involvement with 'the Russians' was a boozy 6 hour lunch with the Ambassador where we drank the place dry (they have some cracking vodka and brandy!) and then wrote the account of the lunch in my book, 'The Bad Boys of Brexit'. Hardly top secret stuff!"