The UK Is Ready To Order More Drone Attacks On Syria
"We wouldn't hesitate to take similar action again," said the defence secretary.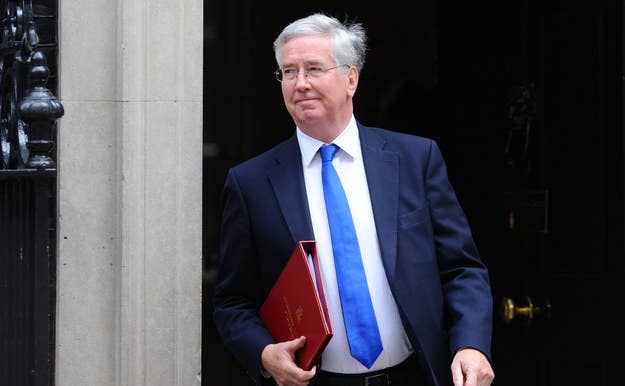 The UK government "would not hesitate" to launch further drone attacks on British citizens fighting alongside ISIS in Syria, defence secretary Michael Fallon has said.
Defending the government's decision to kill Cardiff-born Reyaad Khan with an RAF drone, Fallon said he would be happy to do the same again. Another Briton – Ruhul Amin, originally from Aberdeen – was also killed in the attack, which took place at the end of August but was only made public on Monday.
"These were terrorists who'd been planning a series of attacks on the streets of our country, some involving public events – there were other terrorists making similar plans and we have to do what we can to keep our streets safe," the minister told Radio 4's Today programme. "Imagine the outcry if we'd known an attack like this was likely and it then took place and it transpired we had done nothing to prevent it."
He added: "There are other terrorists involved in other plots that may come to fruition over the next few weeks and months and we wouldn't hesitate to take similar action again."
The government insists that the decision to launch the attack was lawful because Khan posed a direct threat to the UK. The attack was carried out despite parliament voting against allowing military action against Syria in 2013. Although MPs later gave the government authority to launch airstrikes against ISIS, this only applied in Iraq.
Fallon insisted that the legal case for the drone attacks was watertight: "We don't have general permission to carry out military operations in Syria, but at the time of the debate last year the prime minister made it extremely clear that where there was a vital national interest at stake we wouldn't hesitate to take action rather than seek prior permission."
According to the Bureau of Investigative Journalism, the deaths of Khan and Amin mean "at least ten" Britons have now been killed overseas by military drones since 2008.