Uber has defeated proposals that would have restricted key parts of its business in London in another victory in the company's ongoing battle against mayor Boris Johnson and the capital's traditional black-cab drivers.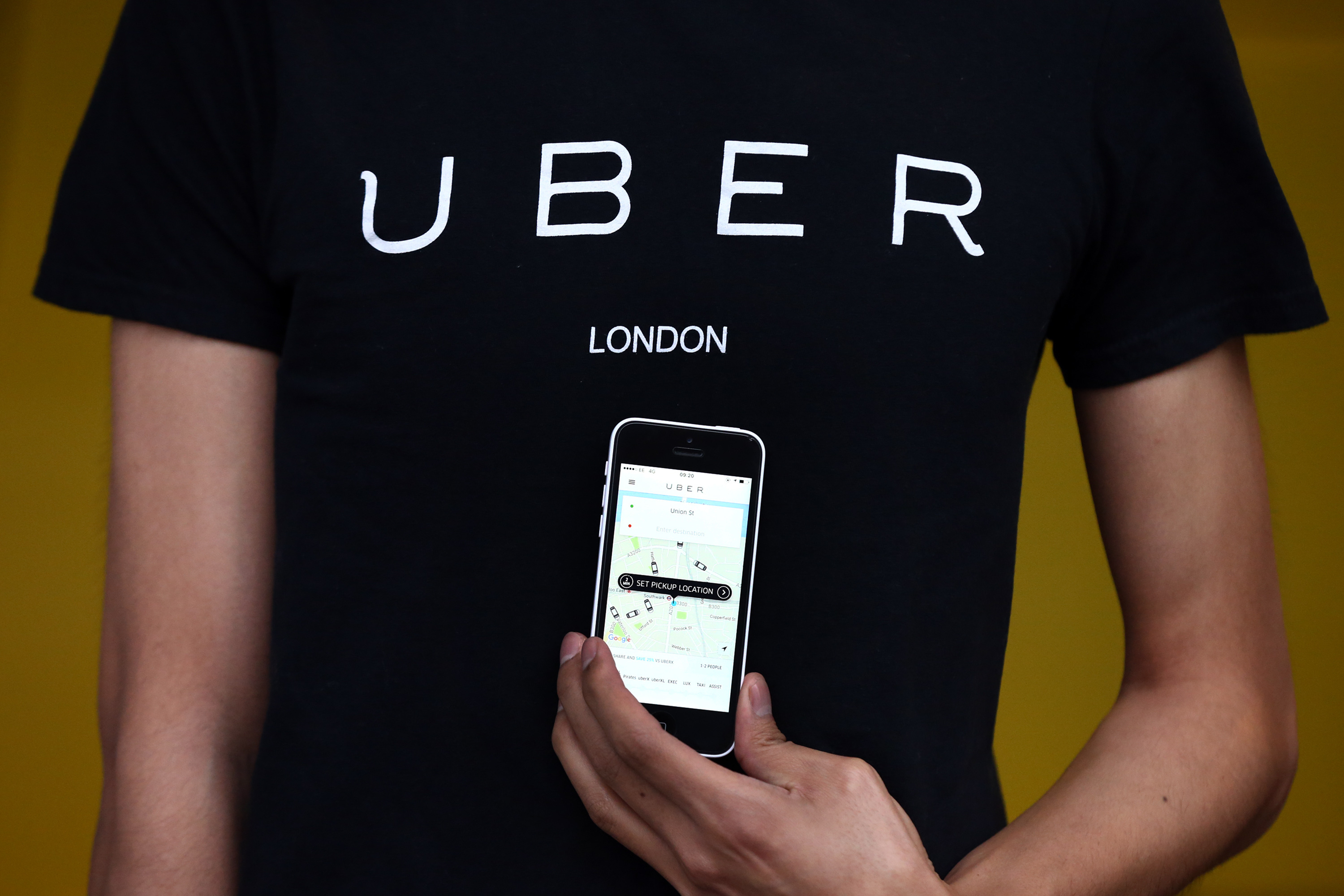 Transport for London had proposed requiring minicab firms such as Uber to enforce a five-minute wait between customers ordering a minicab and allowing a ride to begin, banning Uber from showing the locations of available drivers on its app, and requiring Uber to offer the ability to book a car seven days in advance.

All these measures were fiercely supported by London's traditional black-cab drivers, who believe Uber is undermining their business while operating to lower safety standards. But on Wednesday, after taking into account the results of a public consultation, TfL said it would not be pursuing the ideas.
Instead, TfL will introduce new measures such as a formal English test for drivers, better record-keeping, and complaint lines for customers who are unhappy with the service they receive.
One problem faced by opponents of Uber is the scale of the company's user base and its ability to mobilise customers as a political campaigning tool.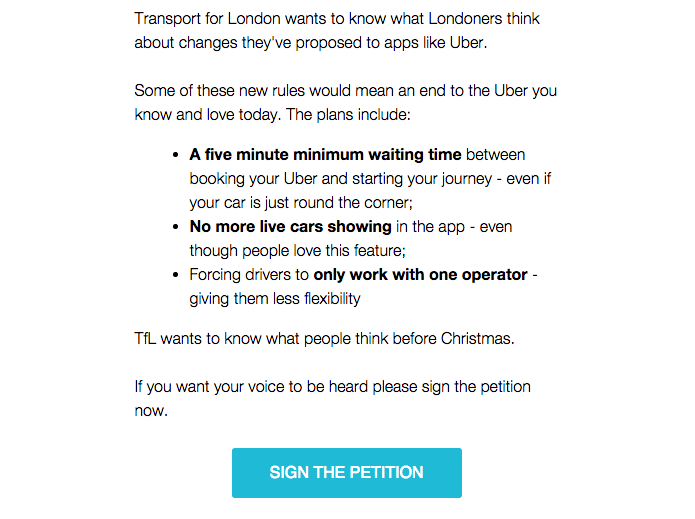 Hundreds of thousands of London customers received emails titled "Help save the Uber you know and love" in December, asking them to take part in the consultation and saying the service they use could be under threat.

The company said Wednesday's victory occurred because the regulators "listened to the views of passengers and drivers" and dropped "bonkers ideas proposed last year like compulsory five-minute wait times and banning showing cars in apps".
Instead, Johnson said he wants to stop private hire drivers such as Uber enjoying an exemption from the central London congestion charge, although this would require a change in the law. He is also concerned about the effect the explosion in minicab drivers is having on central London's congestion: TfL estimates 1 in 10 vehicles entering the central London is now a minicab, up 50% in the last two years.

As part of the TfL proposals, which could be formally approved in March, London's private rickshaw drivers will also be regulated for the first time, to stop them charging sky-high fares.