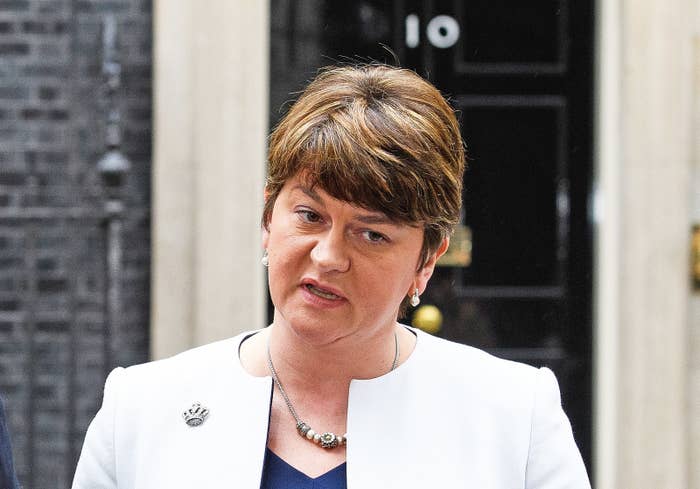 Tory MPs have told BuzzFeed News they are deeply concerned that any alliance with the Democratic Unionist Party (DUP) could cause serious damage to the Conservative party's public image owing to the Northern Irish party's record on LGBT and abortion rights.

Politicians on the modernising wing of the Conservatives fear the party's progress in appealing to minorities could be wasted, and say they are already receiving large volumes of correspondence from constituents concerned about a formal alliance with a party that has consistently blocked same-sex marriage in Northern Ireland, and opposed any move to legalise abortion.
LGBT Conservative groups have registered their opposition, while the increasingly-powerful Scottish Conservative leader Ruth Davidson requested specific reassurances from Theresa May that LGBT rights would be defended as part of any arrangement with the DUP.
"Privately, people have expressed their concerns to the whips and Number 10," former education secretary Nicky Morgan told BuzzFeed News. "MPs are being flooded from emails from campaign groups."

The concerns were exacerbated when former Conservative minister Owen Paterson used a BBC interview to float the prospect of a debate on restricting abortion rights as part of any DUP talks.
"Owen Paterson's comments on the Today programme have caused real raised eyebrows," said Morgan, who has previously talked about how she changed her mind on social issues such as same-sex marriage.
"I have always believed we are stronger when we appeal to the middle ground."
Morgan also said the entire cabinet should be required to endorse any formal arrangement with the DUP to prop-up a minority Conservative administration.
"But I have grave reservations about a formal deal rather than a vote-by-vote arrangement," she added.
One Conservative MP told BuzzFeed News that the British public's attitude towards LGBT rights had changed so much in recent years that any association with the DUP could be toxic and cost the party votes, even in safe Tory seats. This election saw a record 45 LGBT MPs elected to parliament – including 19 Conservatives.
"I will knock on a door in a leafy village and they will say 'my nephew's gay – you've just joined with a party who hates gays'," said the MP. "Then I will spend 20 minutes explaining it's confidence and supply. By which time I've lost.
"There's a generation who do not understand how toxic it is. I'm not going to go down with this ship."
This MP said any alliance with the DUP could undo decades of careful neutrality by the Westminster government which has aided the Northern Ireland peace process. They said the cabinet should be forced to take collective responsibility for the deal: "Make sure that everyone's hands are dipped in blood. This needs to be a cabinet decision not a tactical leadership decision."
In reality, the MP said the issue was likely to come to a head in an angry meeting of the Conservative backbenchers' 1922 committee next week: "I'm buying popcorn makers because I'm going to make a fortune."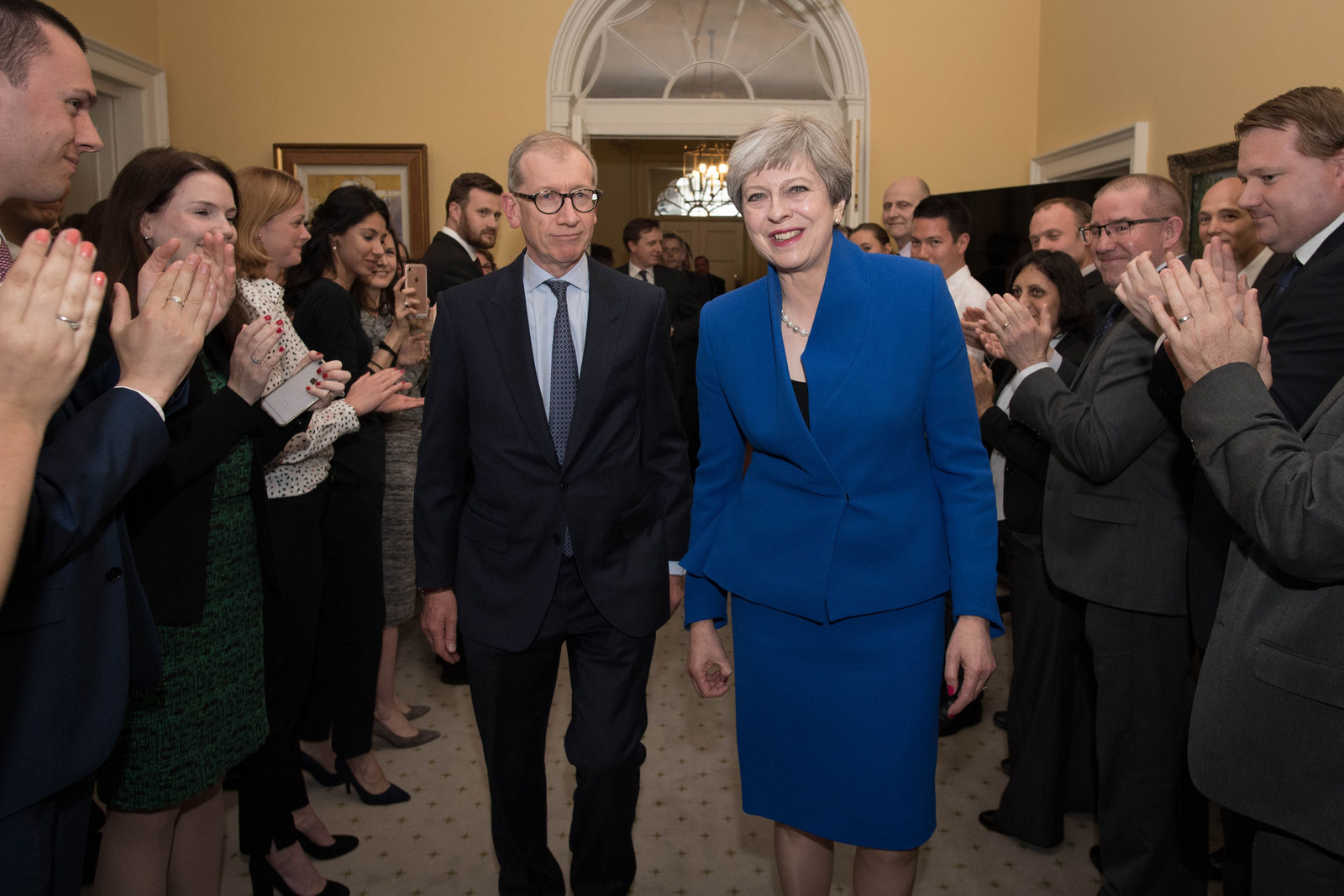 Despite the opposition from modernising Conservatives, there is stronger support for a DUP alliance among pro-Brexit MPs.

Nigel Evans, the Conservative MP for Ribble Valley, backed a deal and said fears over the DUP's social policies were overblown since most major LGBT battles were already won: "As a gay man I work very closely with members of the DUP and it's never been raised [as an issue] at all by either of us."
"The individual members of that party may have their own views but that shouldn't be allowed to colour what their party feels generally. We've made all the major gains that we are looking for as far as gay rights are concerned."

He said the Conservatives were lucky to have an alliance with a party "who are prepared to put the country first" and back Brexit.
"I couldn't think of better bedfellows than the DUP on that."