London Conservative politician Andrew Boff has attacked his party's mayoral candidate, Zac Goldsmith, for running an "outrageous" negative campaign against Labour's Sadiq Khan.
Boff, a London assembly member, told BBC Newsnight he was disgusted by attempts to portray Khan as an extremist and by the Tory candidate's perceived criticism of London's Muslims.
"He [Goldsmith] started to equate people of conservative religious views with sympathising with terrorism," said Boff. "That sent a message out to many of the communities in London that's very difficult to justify."
Goldsmith has been criticised for a campaign that saw him repeatedly link Khan to allegedly radical or extremist individuals, prompting some Muslims to turn away from the Conservative candidate.
Asked whether he thought Goldsmith had indulged in dog-whistle politics, Boff said: "I don't think it was dog-whistle, because you can't hear a dog whistle. Everyone could hear this. It was effectively saying people of conservative religious views are not to be trusted and you shouldn't share a platform with them. That's outrageous."

He added: "Those bridges that have been built, a few of them have been blown up. He received advice, and he was wrong to accept the advice."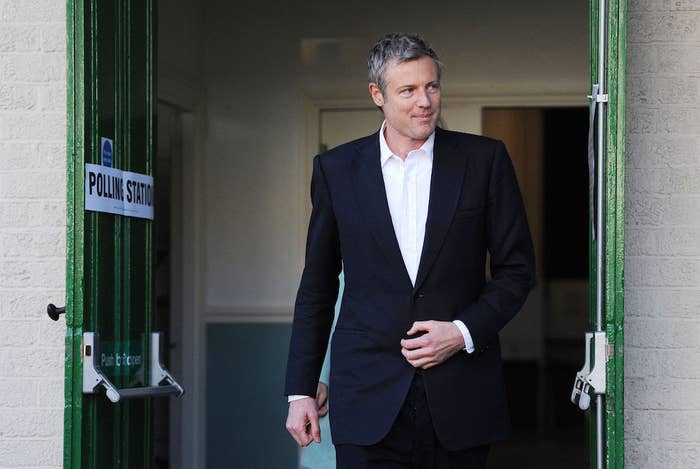 A former Conservative parliamentary candidate who campaigned for Goldsmith in London, but did not want to be named, told BuzzFeed News they didn't like the tone of the campaign: "I don't like negative campaigning – in my view it neither wins support nor encourages democratic participation. It certainly wasn't subtle."

The result of the London mayoral election will be known late on Friday, although Labour is thought to be confident of victory.