First things first – the guy on the left is Tom Brady, an American footballer whose team just won the Super Bowl. The one on the right is Tom Bradby, ITV's political editor.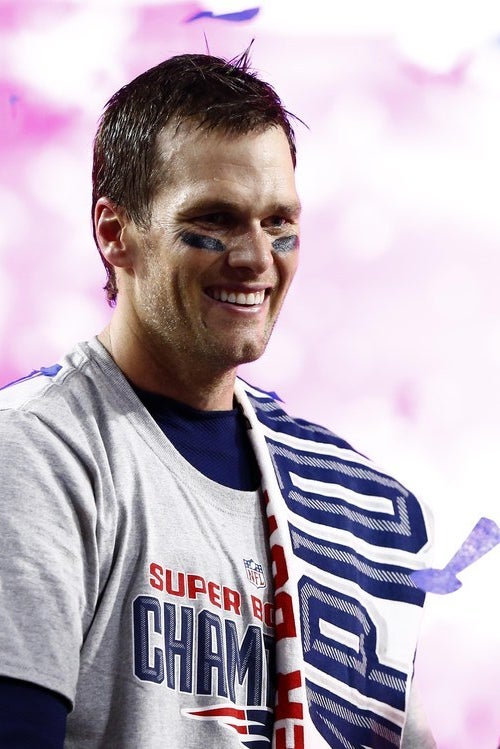 A lot of NFL fans struggle to tell the difference, and spent Super Bowl evening hurling abuse at the British journalist.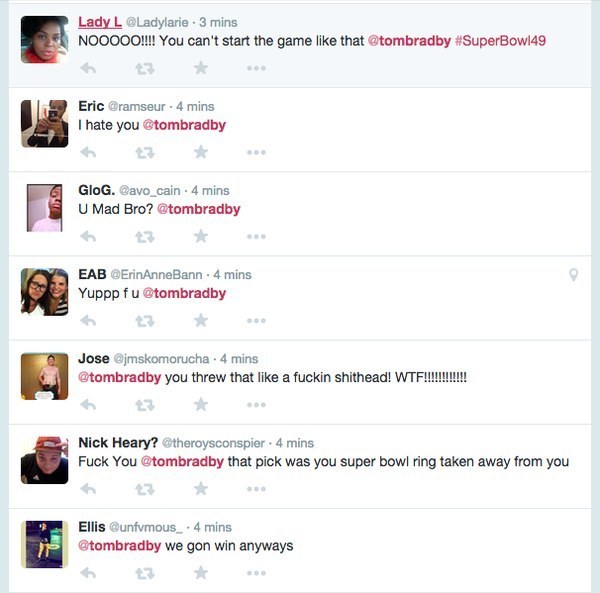 The abuse covered the full gamut of the swearing spectrum.
There were quite a lot of personal comments.
Many people pestered the British journalist for a new car.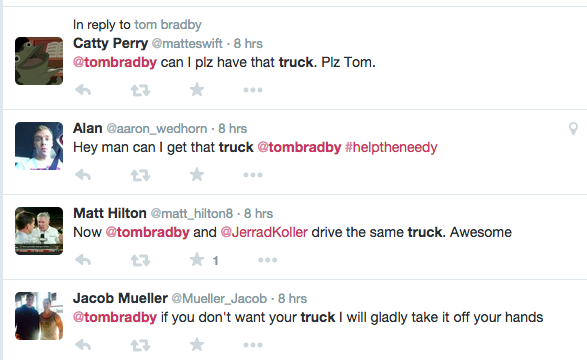 And there were some tweets that were...probably a bit different to Tom Bradby's usual chatter about Westminster politics.
That said, some people can't help but express their adoration for ITV's political frontman.
Fellow political journalists began to join in.
Tens of thousands of tweets later, Bradby has taken to Twitter to thank his adoring fans.
He's been reduced to asking Brady's wife, the model Gisele Bündchen, to get the NFL player on Twitter.
But there is the possibility of a career change.
Because right now, this is what he's having to do.