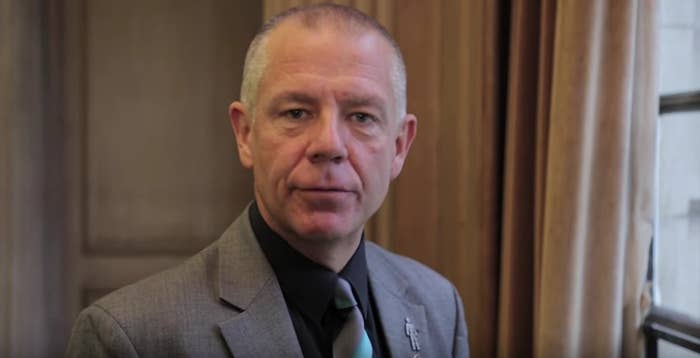 The new leader of one of Britain's biggest trade unions has said Blairite Labour MPs should stay quiet or "go and do something else", insisting his union is "absolutely" willing to help deselect Labour MPs who undermine Jeremy Corbyn, because otherwise the Tories could be in power for decades.

Tim Roache, who took the top job at the GMB union earlier this year, said Corbyn is the first Labour leader since the 1970s to truly represent working people and understand the struggles of those in low-wage jobs.
"With Labour tearing itself apart it might be 20 years before we're in power again. Working people just can't take that," he told BuzzFeed News in an interview setting out his plans to turn the GMB into a more radical campaigning organisation for the wider labour movement.
"It's about time they [anti-Corbyn Labour MPs] realised the responsibility their electorate gave them. My clear message to them is to get behind the elected leader. The Tories are getting away with absolute murder because the Labour party's tearing itself apart. Corbyn's not a cuckoo in their nest – it's the other way around."
Roache insisted he is willing to support the deselection of anti-Corbyn Labour MPs in favour of GMB-backed candidates before the 2020 general election: "Will the GMB support Labour party candidates that are pulling the party apart? No they won't."
Speaking ahead of GMB's annual conference in Bournemouth, Roache, whose union represents more than 600,000 workers in hundreds of different industries, set out his case for younger people to gain greater workplace protection by joining the organisation.
He hopes to capitalise on the surge in support for Corbyn by convincing young workers to join the GMB for £2.90 a week, through making it clear that the union welcomes members from almost any industry or workplace. His pitch is simply: "You're safer in a trade union and you're better paid in a union."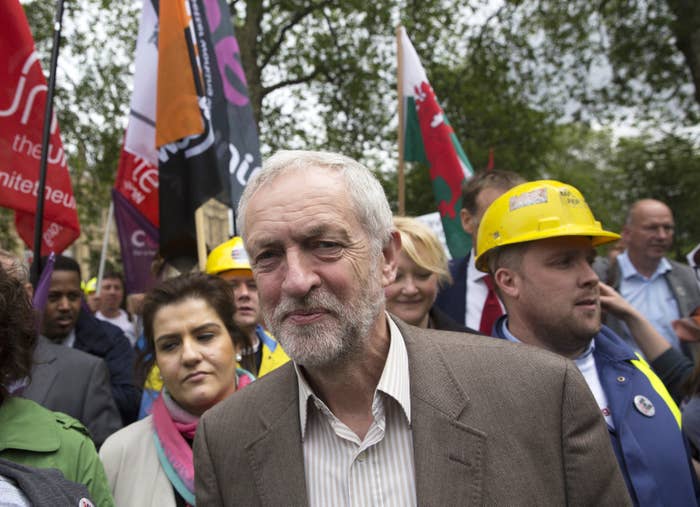 Part of this involves campaigning on issues that are relevant to young people who have to put up with insecure jobs and sporadic employment. He singled out fast-food chains that offer people minimum-wage jobs "and utterly abuse them", as well as companies like Uber, which he accuses of "casualising" employment and making jobs less secure.
But a key issue for this early Corbyn supporter, who made his name leading the successful Leeds bin strike against wage cuts, is ensuring Labour returns to government at the earliest opportunity.
Although Roach is concerned about the Labour leader's electoral performance, he has "no doubt" the recent local election results would have been worse under the rival leadership candidates because they couldn't present a cohesive vision for the party's future.
Instead the GMB leader insists Labour must "work to "change the look and the feel of the Labour party" ahead of the 2020 general election by selecting parliamentary candidates who truly understand working people rather than relying on middle-class former special advisers.
He also chastises previous Labour leaders for treating striking workers like "the crap on the bottom of your shoe" or "your embarrassing uncle at a wedding", avoiding them for fear of criticism from right-wing media outlets.

"I know Ed [Miliband] personally, lovely man, very bright," said Roache. "But Corbyn is the first [Labour leader] in the 37 years I've been doing this to be a leader of the labour movement that is a proud trade unionist, who is proud to stand on picket lines."

One issue where the union and Corbyn diverge is nuclear weapons. The GMB represents workers on the Trident nuclear weapons programme, and Roache laughed at the party leader's suggestion of building new submarines without nuclear warheads. Instead, he is confident Labour will give MPs a free vote on the issue and that the £20 billion Trident replacement will get ultimately built.
He said his membership only narrowly supports a Remain vote in the EU referendum, but insisted workers rights are best protected within the European body. He also said a suggestion by Labour MP Tristram Hunt that Labour should take on the threat from UKIP by embracing English nationalism was "bollocks" and "absolute jingoistic nonsense".
"I haven't always liked Labour party leaders in the past but I stayed in the party and worked my backside off for them," Roache said. "So now it's their turn. People will not vote for a divided party, so get behind him and let's see where we're at in a year's time. It may well be the other half of the party need to shape up or ship out."