This Tory MP Is Really Upset Lindsay Lohan Hasn't Been In Touch About Kettering's Christmas Lights
"The message from Kettering is: Lindsay – please get in touch! Your public awaits!"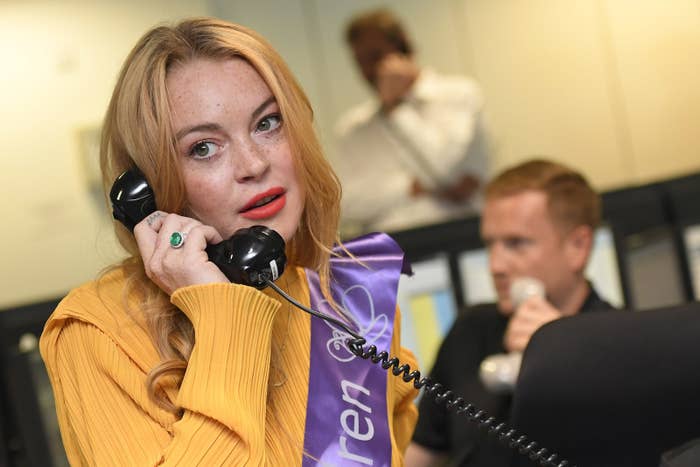 A Tory MP has urged Lindsay Lohan to get in touch after she failed to make good on a promise to turn on Kettering's Christmas lights following a Twitter row over Brexit.

Philip Hollobone has urged the Mean Girls star to contact him urgently so she can visit his constituency and take part in the ceremony after the town voted to leave the EU.
"Lindsay Lohan said she would come to switch on the Christmas lights in Kettering, but despite everyone's best efforts it's not been possible to track her down to arrange the details of when, where, and how," he told BuzzFeed News.
"Kettering borough council organises the switch-on and would love to hear from her."

The exchange began when Lohan spent the night of the EU referendum tweeting despairing commentary as Britain narrowly voted for Brexit.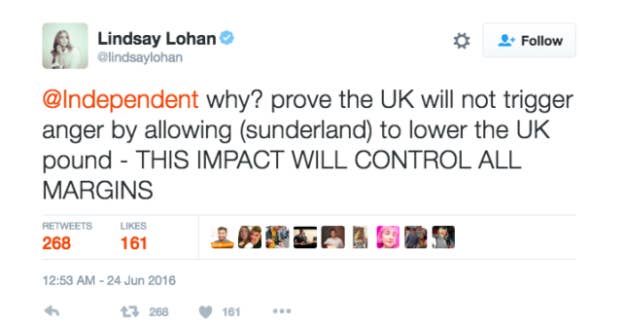 At one point she singled out the small Northamptonshire town of Kettering, which voted to leave the EU.
A week later this led to the bizarre sight – just as UK politics entered a period of utter turmoil – of MPs debating the film star's comments in the House of Commons.

Hollobone stood up and attacked the "pro-Remain actress" for implying no one knew about Kettering, before asking her to come and turn on the town's Christmas lights.
Surprisingly, Lohan immediately accepted the offer.
However, since then there has been no contact, and Kettering's political representatives are growing unhappy that Lohan may be avoiding the town.
Lohan's representatives did not respond to a request for a comment but a spokesperson for Kettering borough council insisted the event will go ahead regardless.
Somewhat forlornly, they said they had been unable to get in touch with Lohan "as she does not follow our social medial channels and we do not have her contact details".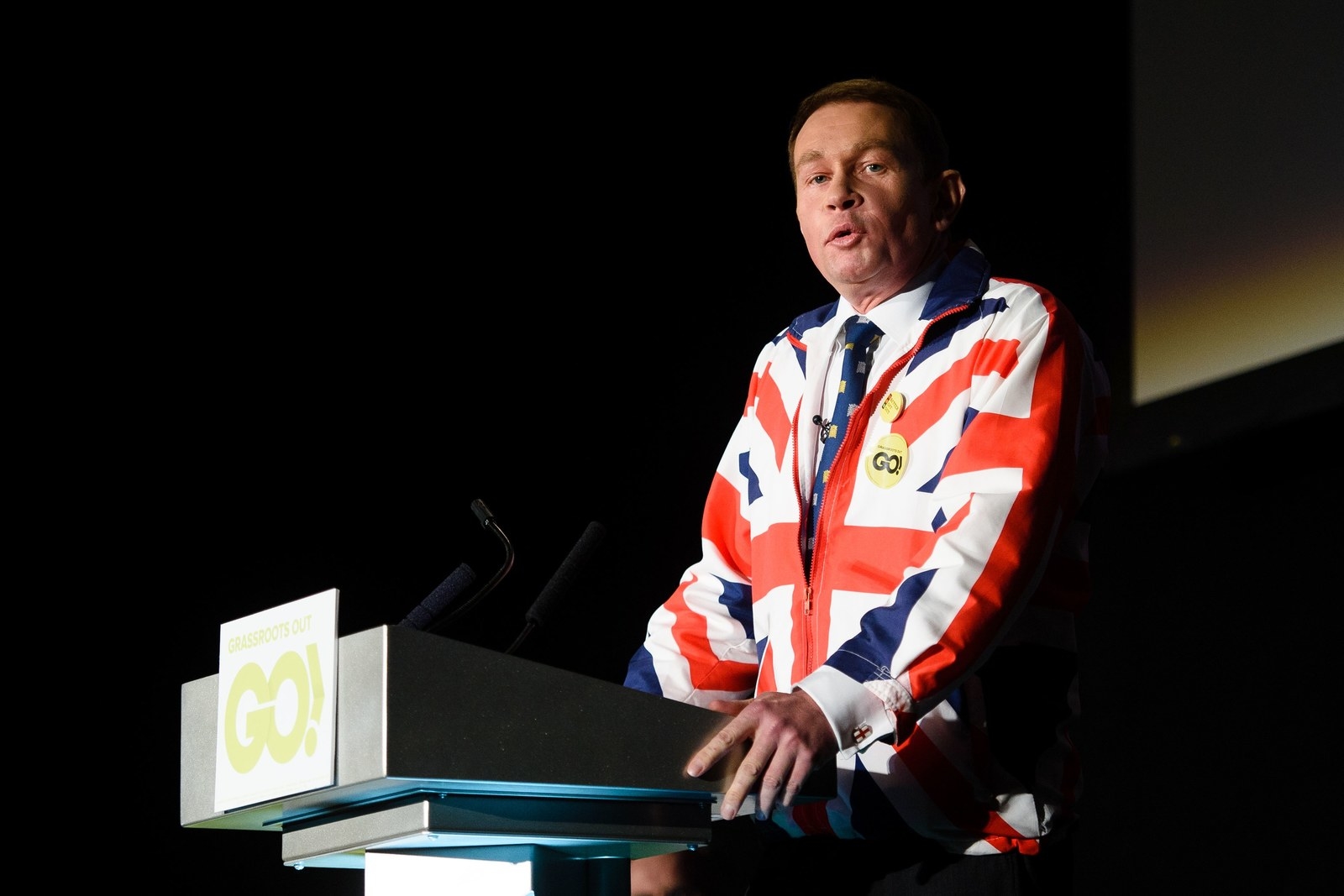 "Lindsay is very welcome to attend and help pull the lever," said the council spokesperson. "However, whether she does or does not attend, the event will take place on Thursday 24 November at Kettering's Market Place and will be vibrant and fun!"

Meanwhile, Philip Hollobone is getting restless and has made one last pitch to Lohan: "The message from Kettering is: Lindsay – please get in touch! Your public awaits!"