Ed Miliband met President Obama in the White House on Monday afternoon. It was quite intense.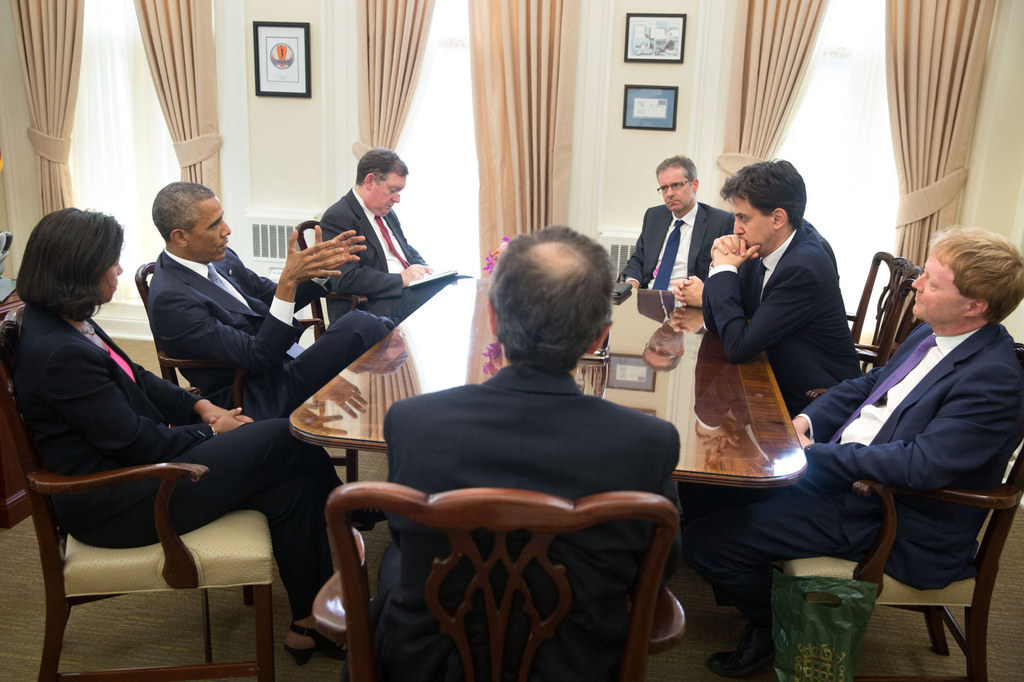 The talks, which lasted for 25 minutes, were "warm and friendly".
But there's only so much you can learn from official accounts of meetings. So this is what a detailed analysis of one picture of the meeting really tells us about the relationship between Miliband and Obama.
Miliband is maintaining some serious eye contact.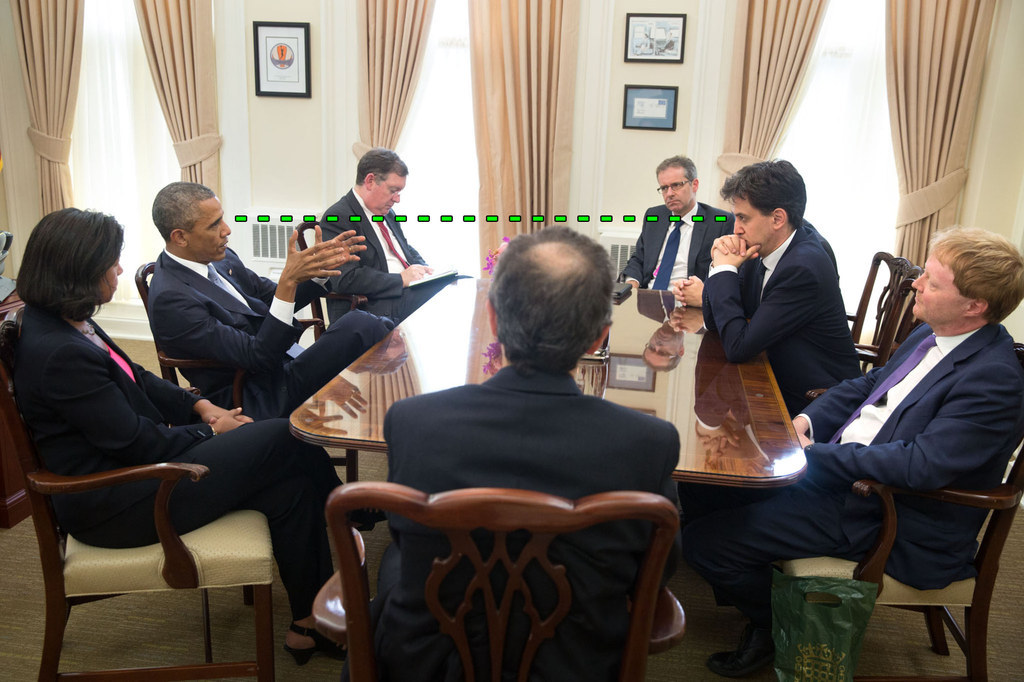 Obama is seriously relaxed.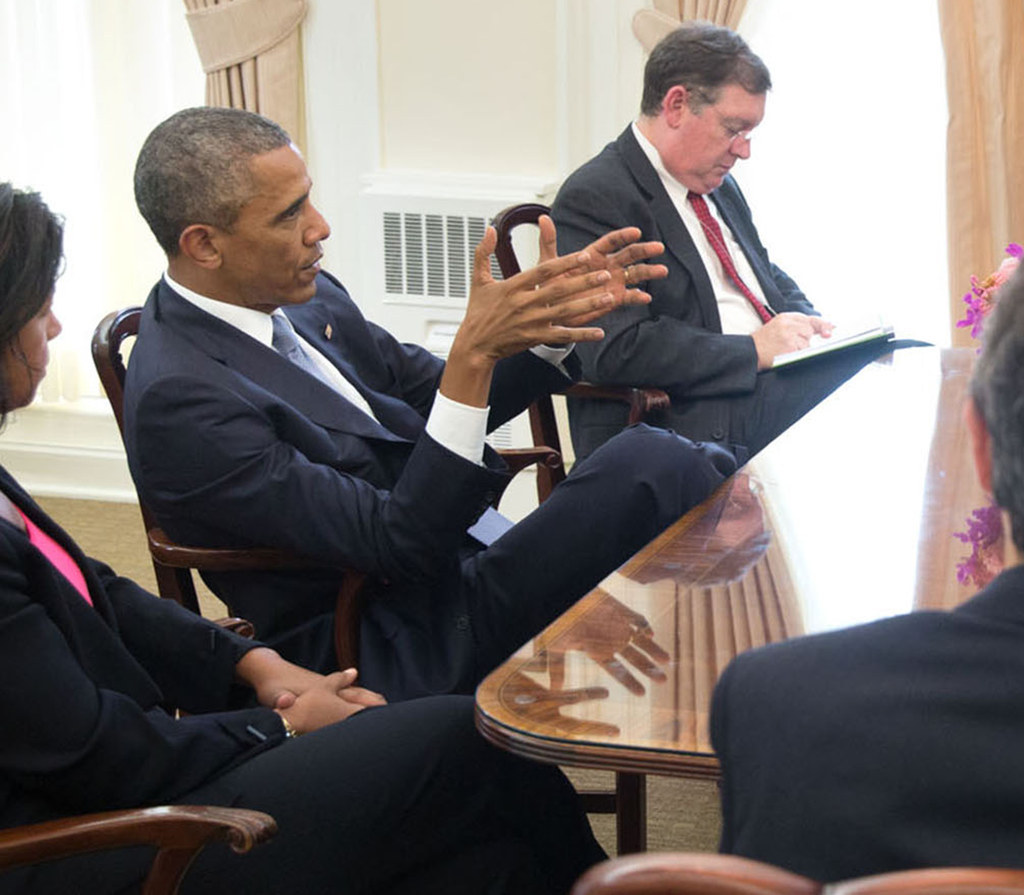 So relaxed he's practically horizontal in his chair.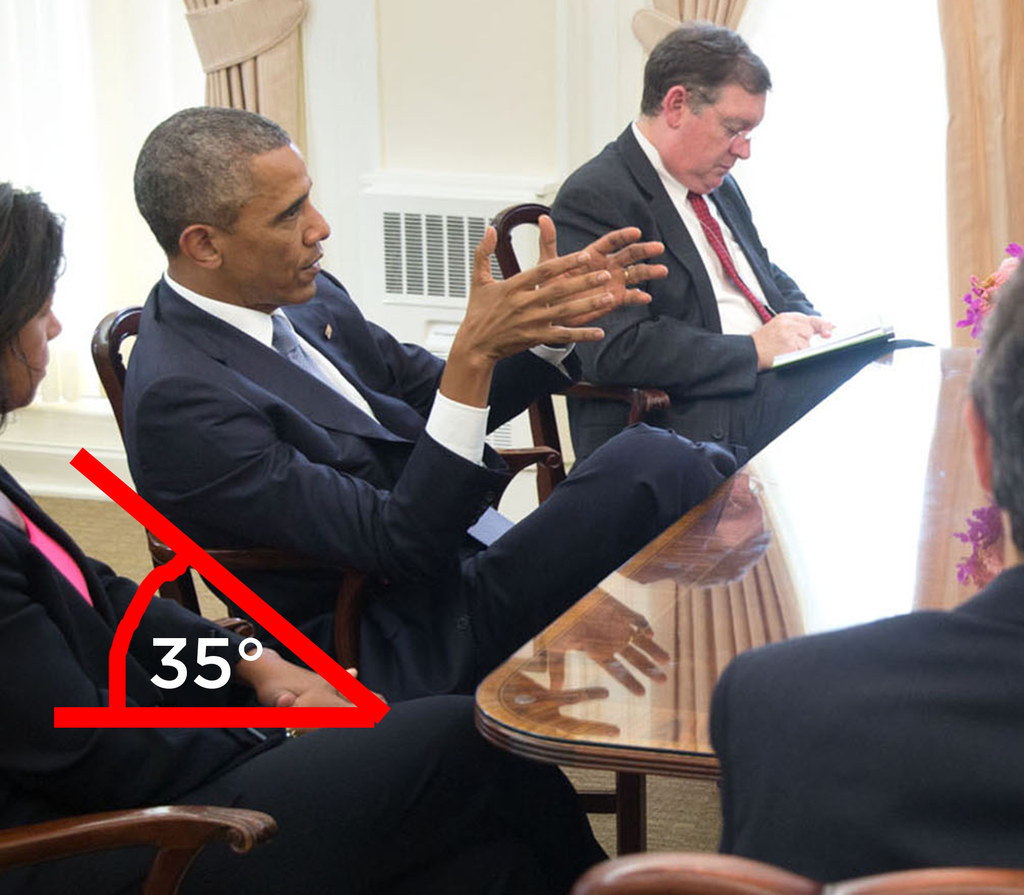 He's willing to play ball with the potential future prime minister.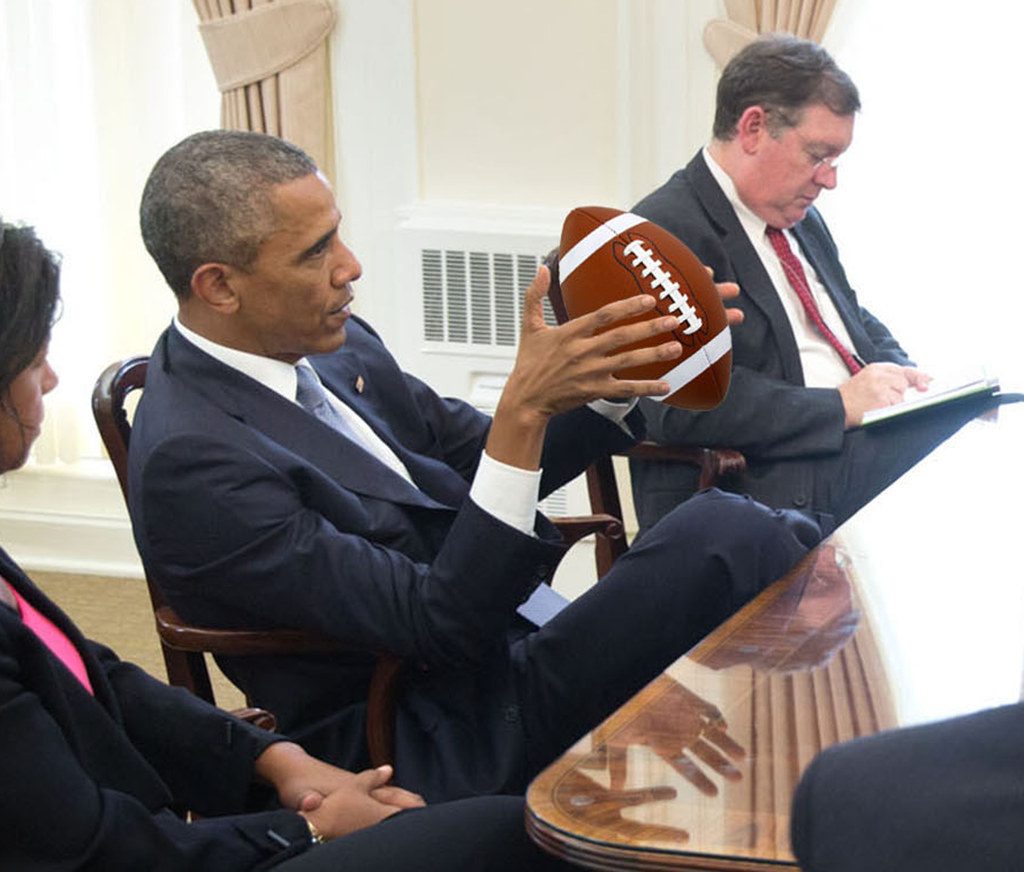 But he remains focused on the key issues.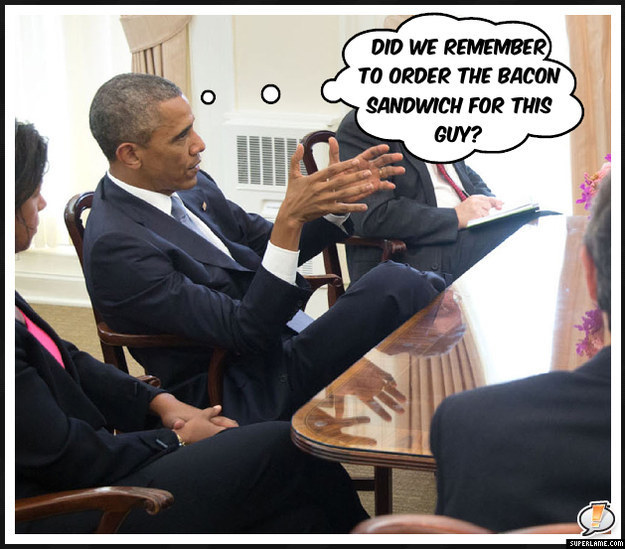 On the other side of the table, Lord Wood of Anfield, Miliband's policy adviser, has brought a House of Commons plastic bag to the meeting.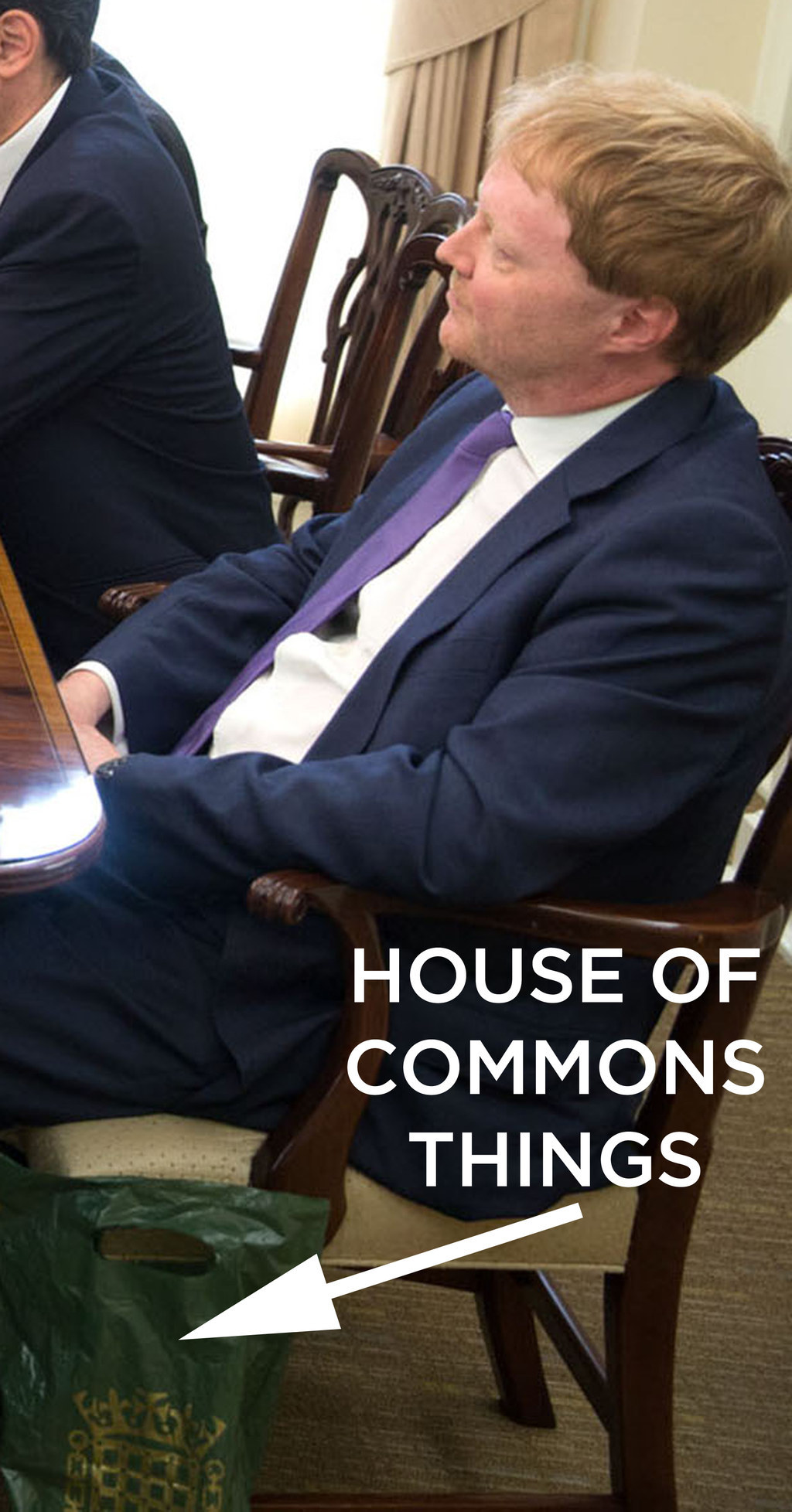 Meanwhile, Tim Livesey, Miliband's chief of staff, is absolutely terrified of catching his own reflection in the incredibly polished table.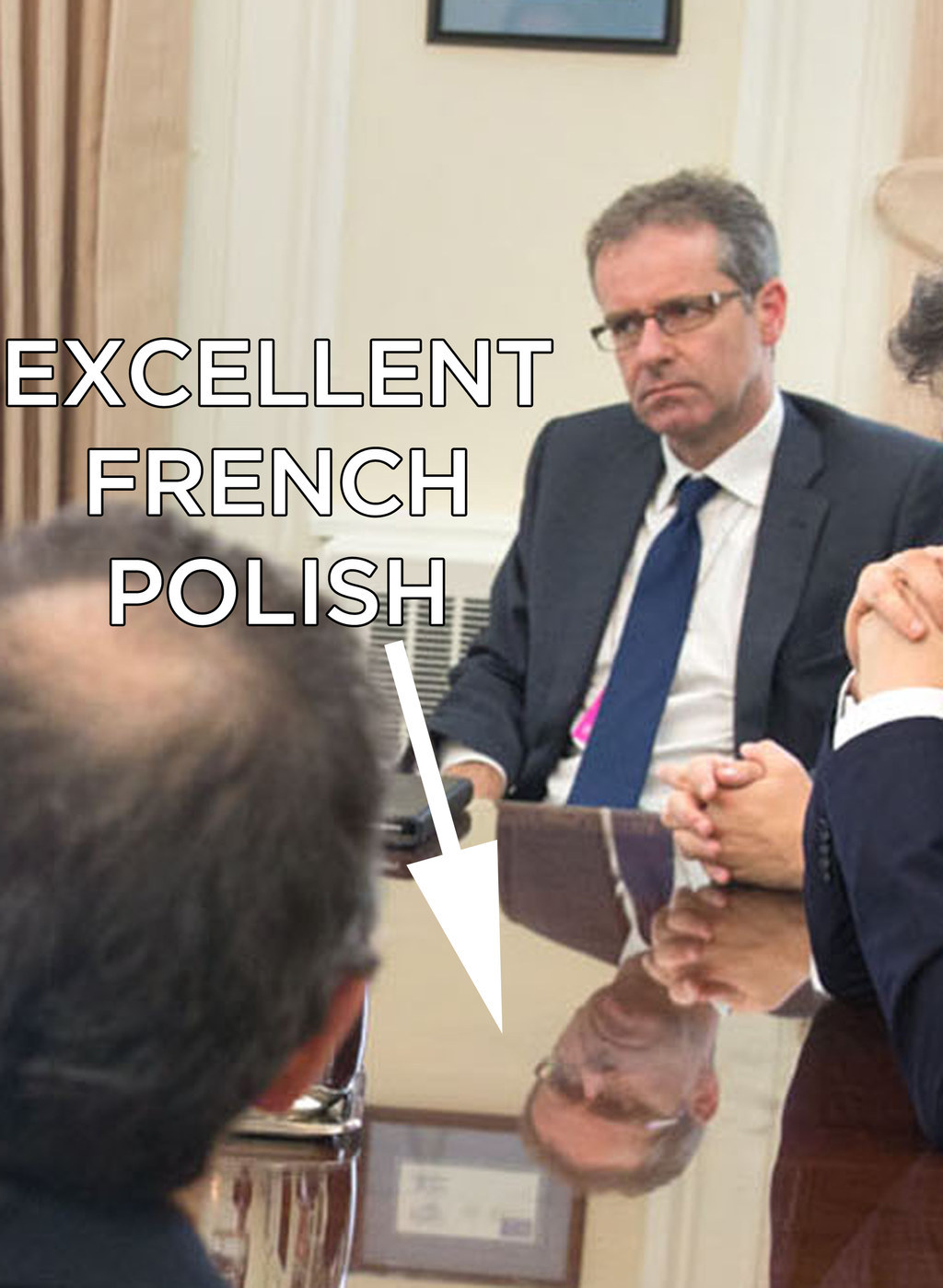 Susan Rice, whom Miliband is nominally here to meet, is wondering why she had to be used to facilitate Obama "dropping in".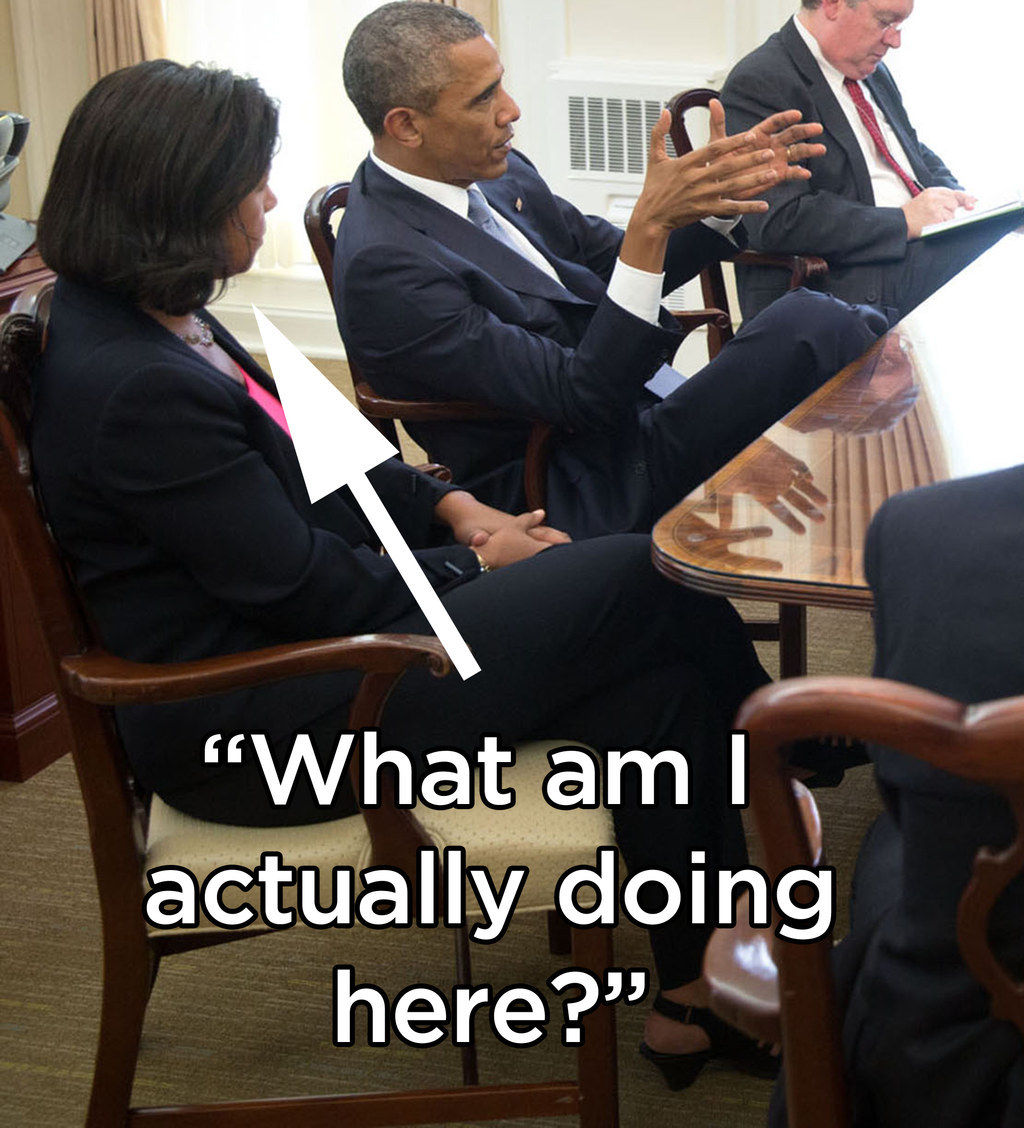 Douglas Alexander, Labour's shadow foreign secretary, is obscured by Ed and reduced to a symbolic clasped hand.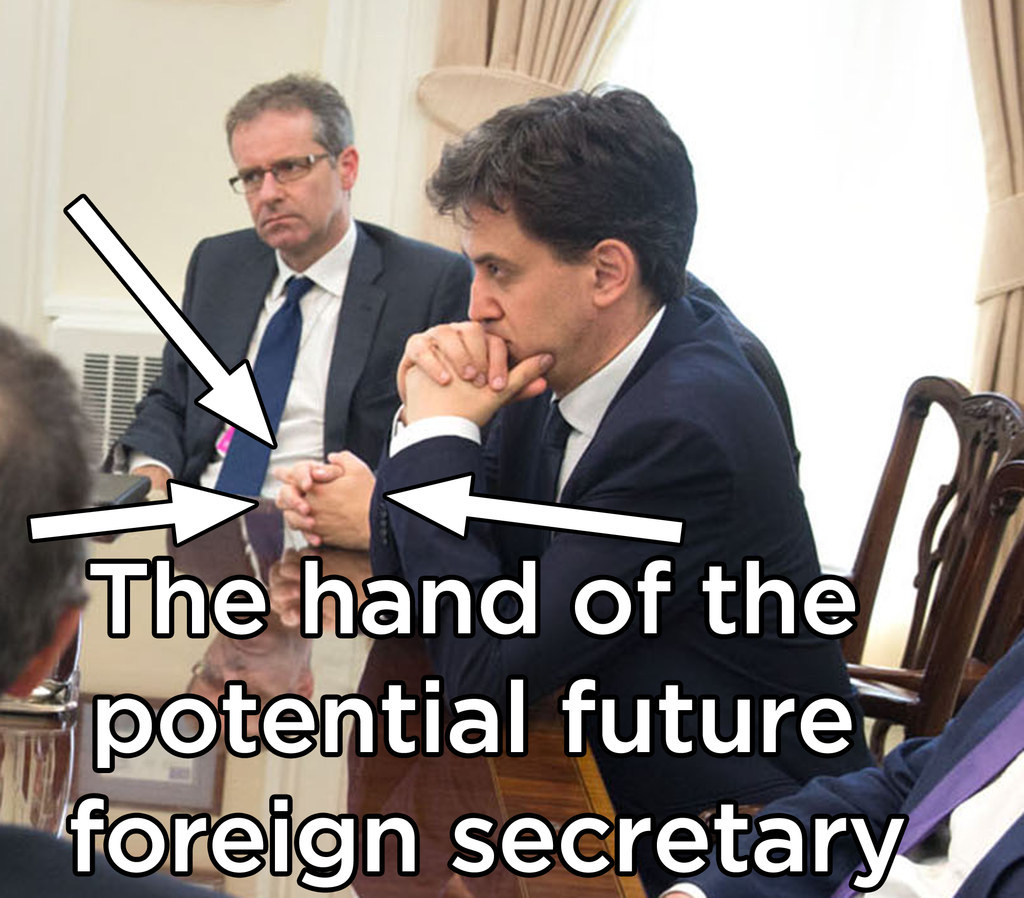 Meanwhile, this man is just finishing his crossword.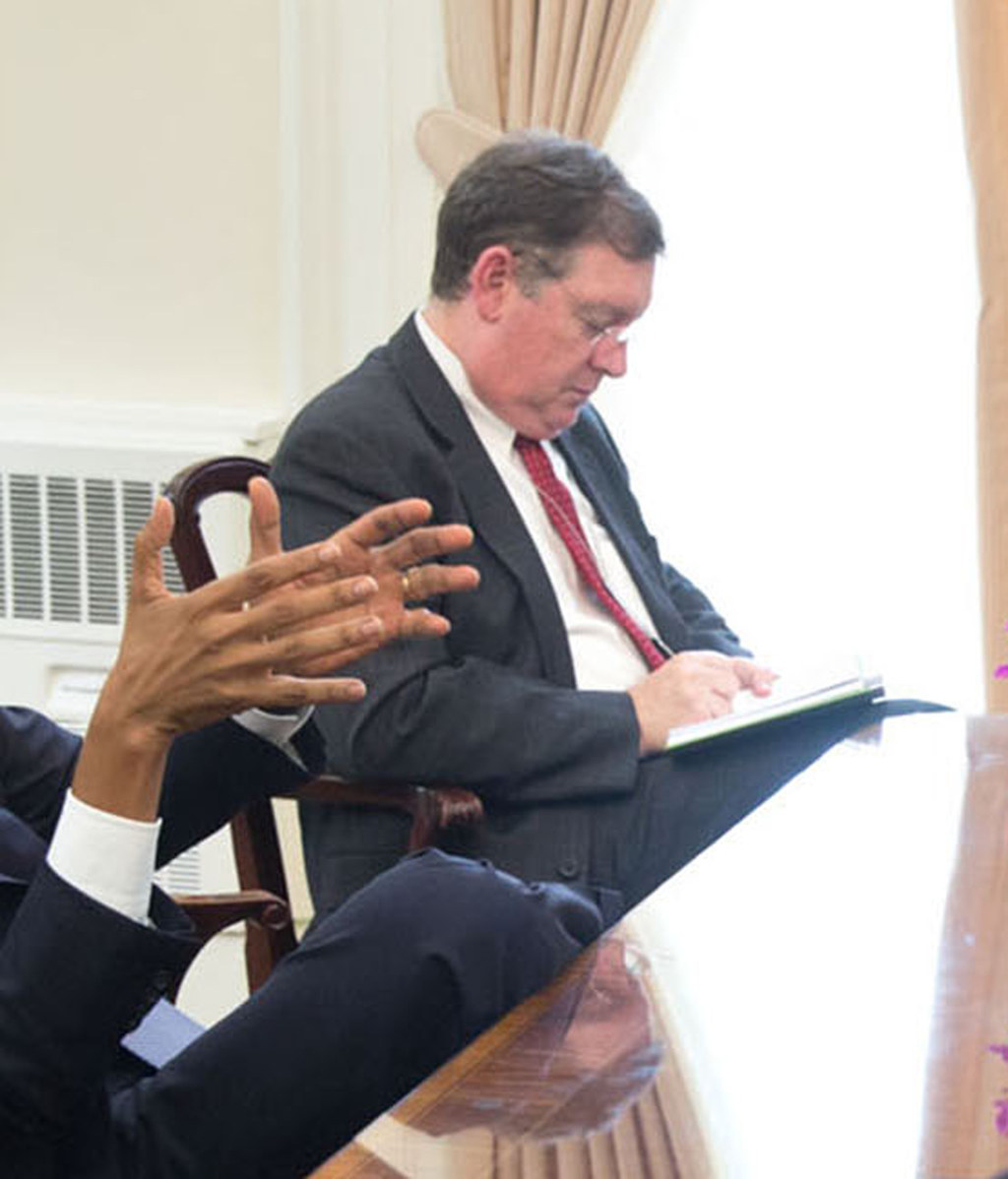 And Miliband takes this all in, while looking very intense.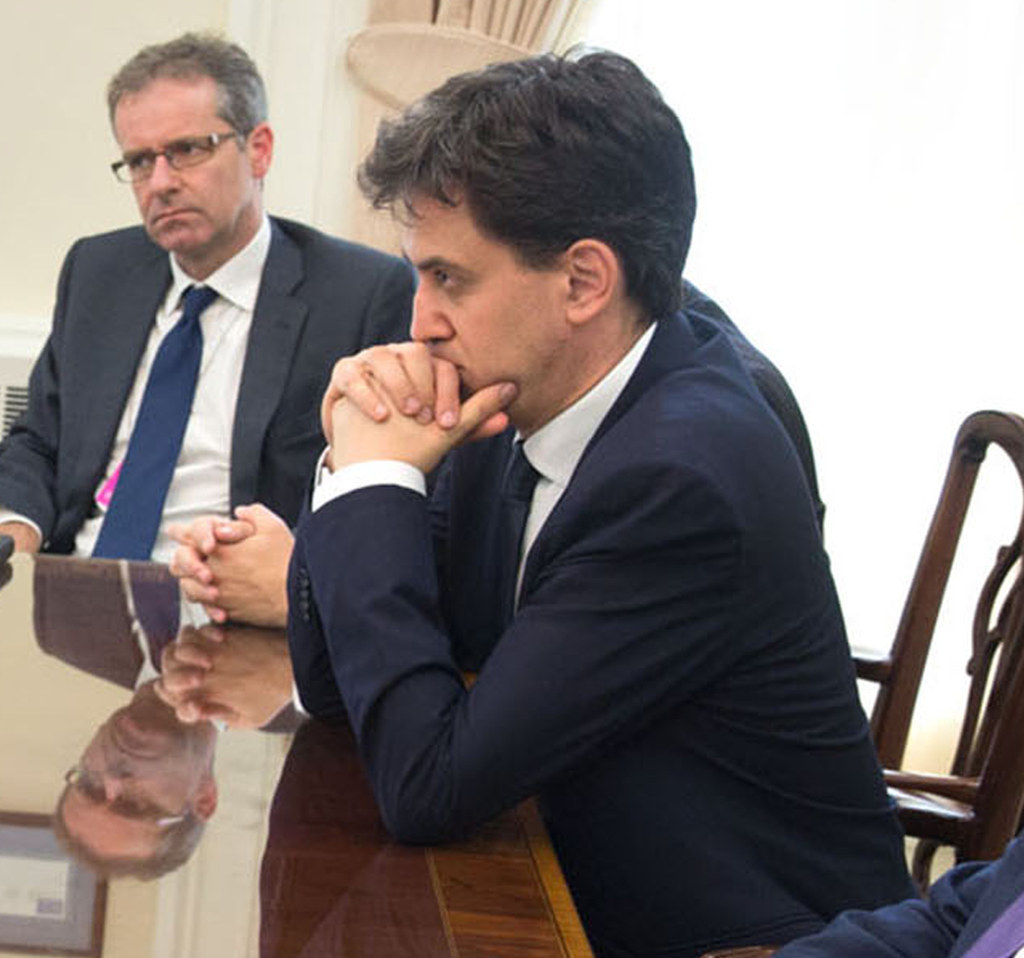 And statesmanlike.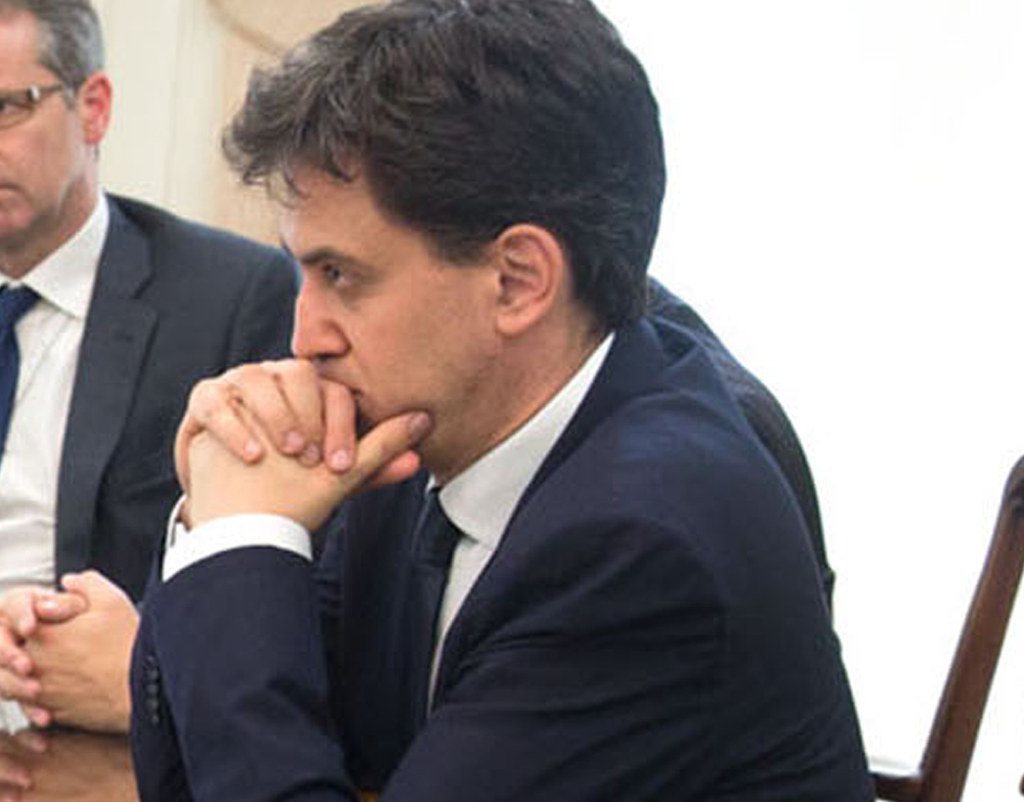 And ready for a shot at that top job.