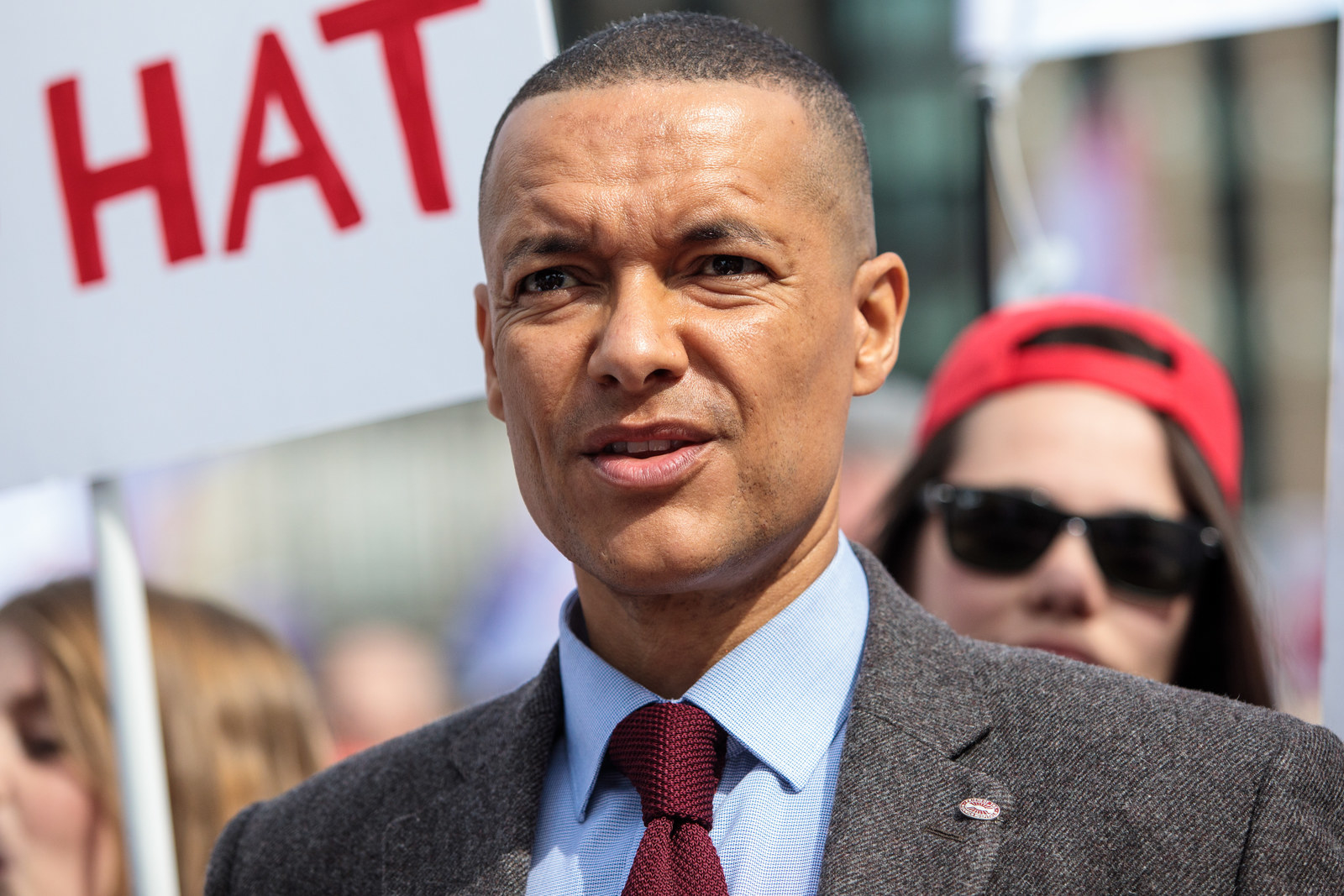 Labour MP Clive Lewis has apologised after a video was published showing him shouting "get on your knees, bitch" at an event.

The incident took place at a fringe event run by Novara Media during last month's Labour conference in Brighton in which Lewis stood on a nightclub stage alongside other left-wing activists and journalists during a fake gameshow segment.
Grainy video footage of the incident was posted by the Guido Fawkes blog on Friday afternoon, prompting both Conservative and Labour female MPs to condemn Lewis.
Former Labour deputy leader Harriet Harman called the comment "inexplicable" while Stella Creasy said that, even if it was meant as a joke, the comment "reinforces menace that men have the physical power to force compliance".
Soon afterwards both Labour and Lewis apologised.
"The Labour Party condemns the language used by Clive Lewis," a spokesperson said in a statement. "It was completely unacceptable and falls far short of the standard expected of Labour MPs."
Lewis said his comments were "offensive and unacceptable".
One of the organisers of the event, Novara Media's Aaron Bastani, posted a higher-quality video of the incident and defended Lewis, saying the "on your knees, bitch" comment had been aimed at a man rather than a woman.
In the higher-quality video, a host is heard shouting "the Daily Mail are going to have a field day with this" following Lewis's comments.
A few minutes later the MP downs a can of Red Stripe beer.
Coincidentally, one of the other figures on the stage was Sam Kriss, a freelance journalist, who has since been accused of sexual harassment.