How To Mistake A Boat For A Crashed Plane And Cause A Media Panic
First, there was a plane crash. And twenty minutes later there wasn't.
On Thursday afternoon Reuters issued a newsflash of a plane crash near Spain's Canary Islands, based on coastguard claims reported by local media.
Local journalists dived in with pictures of the ditched jet.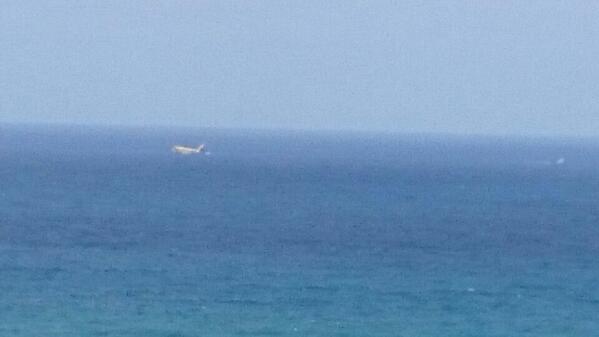 Within minutes the world's news websites were leading on this developing story. It shot straight to the top of the BBC's most read stories. Newsflashes were sent to all subscribed devices. And then, erm, about five minutes later the Spanish emergency services realised something was up. What happened? Well there was something out at sea. And the coastguard saw it. This is the view from the Canary Islands shoreline.
Until you find someone with a zoom lens and take a photo of it. And then you start to see it's a... plane-shaped boat.
The scoundrels. Still, it's an easy mistake for the coast guard to make. Right?
This is a translation of how the Canary Islands authorities sheepishly admitted their mistake on their official Twitter feed.