On Thursday afternoon Reuters issued a newsflash of a plane crash near Spain's Canary Islands, based on coastguard claims reported by local media.
Local journalists dived in with pictures of the ditched jet.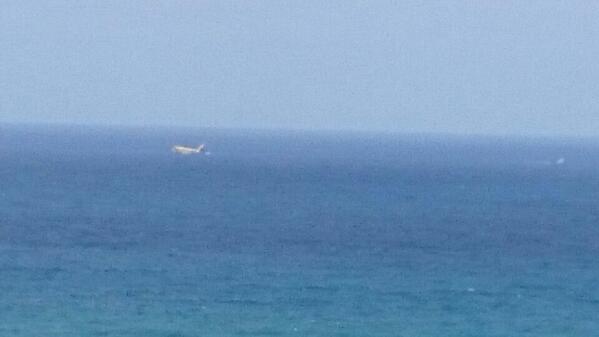 What happened? Well there was something out at sea. And the coastguard saw it. This is the view from the Canary Islands shoreline.
Until you find someone with a zoom lens and take a photo of it. And then you start to see it's a... plane-shaped boat.
The scoundrels. Still, it's an easy mistake for the coast guard to make. Right?