The leaders' debate on Thursday is one of the biggest events of the 2015 election campaign.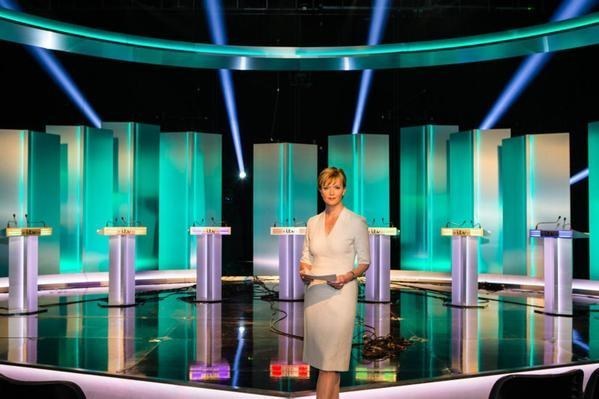 BuzzFeed News asked him what the parties will have been up to ahead of the debates. This is what he told us:
1.
The leaders will have been rehearsing for months.
"Last time I'd been watching American, New Zealand, Canadian debates," said Kemp. "Every debate you can think of to see what worked and what didn't.
"The actual practice involved a couple of proper stand-up rehearsals: We had David Laws as Cameron, Chris Huhne was Brown. We'd film them, then go back and watch them. Then you'd have a series of meetings running through questions and answers over several months before. We had to do a lot of rehearsal before the election campaign because you can't get three MPs to clear an afternoon."
2.
Each leader will have had a massive briefing book put together by their team which lists responses to every possible question.
"We prepared the Debate Book [for Clegg]," explained Kemp. "It contained the main line, key facts, how they're going to attack you, and your rebuttal lines to the expected attacks. All of that on every single subject. It was a big old book that Nick would carry around as a constant revision guide.
"When you're in meetings and you think of a good line you'd say 'Get that in the book', then during the election you'd catch up whenever you could. The idea is you can just sit there and if you're able to snatch 10 minutes say things like 'You're never going to win, you're just going to prop up Gordon Brown!'"
3.
The parties will have filmed their rehearsals and analysed them in detail.
"When you watch it back you see it more through the vision of the viewer. A lot of the best decisions were made by looking at the video footage, which was all then destroyed. All that remains [of the rehearsals] is a couple of photos on people's phones.
"We'd have members of staff sticking their hands up and saying, 'Hi, I'm Norris from Basildon, and I've got a question from immigration.'
"If you do the politician's trick of saying 'What I think is that the important thing here is actually...' then they switch off.
"We got really strict on making Nick acknowledge the question, try and answer it directly, and mention them by name. It means people actually engage and listen."
4.
On the day, it's all about making the leaders relax.
"The day before the debate you'd go and stay somewhere near the place and do a run-through. On the day itself we would do a bit of running through questions and then [Clegg] would go for a walk because by that point you've either learnt it or you haven't. He was obviously nervous but we realised we could perform well."
5.
Leaders will try to stick to their scripts during the debates – but not always successfully.
"The problem is that [all the preparation] does turn the debate a bit pre-scripted. But when they're standing there with the lights and the camera and the big moment, they can't produce it word for word. Still, they know they need to get there and make a quip."
6.
It's all about getting the soundbite for the evening news.
"If you want to beat your rivals you want to have one or two moments where you tar all the other parties. You're going to get clipped [for other news broadcasts], so you want a real cut-through moment that gets on the evening news. It's really glib but you've got to think, what's your cut-through moment?'"
7.
Expectations management among the media is key. If people think a leader going to do badly, then any kind of success is good.
"Nick was genuinely very good and we did an awful lot of work. We also just had some really natural advantages – we were unknown, no one knew what he looked or sounded like.
"If you look in American debates, they're all doing expectation management. He had advantages. In a sense the opportunity was there and Nick took it brilliantly."
8.
Lots of the leaders will have looked to American media advisers. It isn't entirely clear why.
Ed Miliband has been helped to prepare by US PR guru Michael Sheehan, while other party leaders have previously hired media trainers from abroad.
Kemp is sceptical: "It does help to have an outsider who hasn't seen your guy a zillion times. But I think there's a weird fascination with Americans which goes back to The West Wing."
9.
The leaders' teams will be ready to shout about their party's performance.
Several outlets are planning instant polls on how the public saw the politicians as soon as the broadcast ends. These help shape the post-debate coverage – which is largely produced by journalists in the backstage "spin room", where party press officers try to influence coverage.
"Those instant polls really helped us," said Kemp. "We thought that no matter how good [Clegg] did the journalists would write up: 'David Cameron won.' Those instant polls meant there was nothing you could do but write 'Nick Clegg has stormed it'. If it hadn't been for those polls, those same papers would have written 'Nick Clegg did quite well'."
After the second debate, one poll showed Cameron winning, while another showed Clegg in the lead. Kemp ran down to the front of the spin room and started shouting about the second poll to ensure the narrative didn't shift away from his party.
He said it's for this reason that Ed Miliband's team will have been disappointed to have narrowly lost the opinion polling after the first quasi-debate of the 2015 campaign: "If you were Labour at the last one, they would have been gutted because those polls had come out. If they'd won, it would have been brilliant for them. To lose those first polls they'd have been so annoyed and shocked."
10.
The leaders know that it's better to be boring than to really get it wrong. Especially when it's a seven-way debate.
"When you have a seven-way debate in America it's hard to make an impact unless they fuck up," said Kemp. "The last one I can remember is Rick Perry when he forgot his policies."
11.
In short: know your attack lines off by heart, practise endlessly – and just don't screw up.