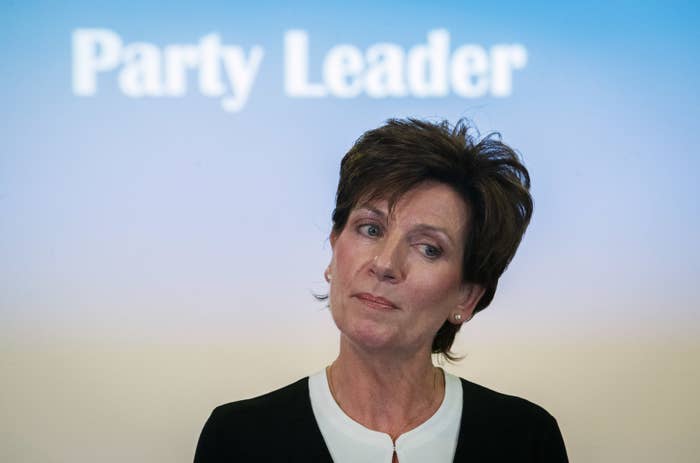 Diane James has said UKIP may not have a future post-Brexit, accused her old colleagues of plotting to force her out of the party, and announced she is preparing to stand against UKIP for the Westminster parliament – potentially as a Conservative candidate.
James, who led UKIP for 18 days last September, said it was clear the party was struggling under her replacement Paul Nuttall and the organisation may have reached the end of its useful life.

"I don't want to criticise Paul but the last few weeks have been pretty torturous," she told BuzzFeed News. "If I was him I'd be looking at myself in the mirror and asking whether it's worth it."

After being elected as a UKIP MEP in 2014 she easily won last summer's contest to replace outgoing leader Nigel Farage. But within a month she had quit the job, prompting a second leadership election which was won by Nuttall.

"People have said I was a failure," she said. "It's a chapter in my life I'm glad was over and done with so quickly. I campaigned hard to become leader, but fundamentally it wasn't going to happen because at that point in time I could get absolutely nothing through in terms of modernising and professionalising the party."

James said poor personal relationships and behind-the-scenes rows contributed to her decision to quit as leader, as it was made clear to her that any attempts to change party structures would be blocked.
Was there an active plot to force her out? "Yes, I think there was. It's hard to point a finger."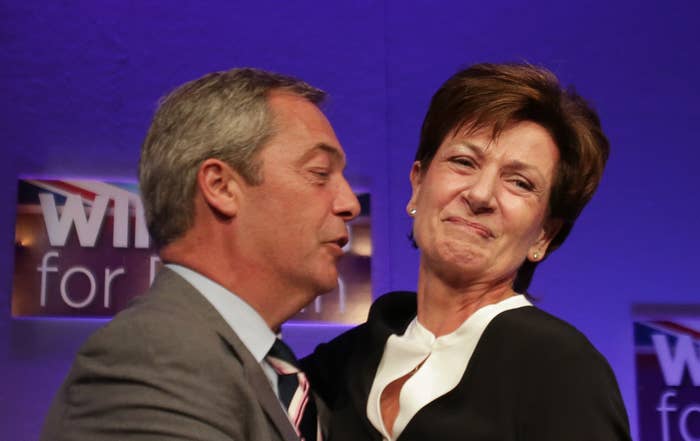 Soon after stepping down as party leader James quit UKIP altogether but has remained in the European Parliament as an independent MEP, where she has hired a new team of advisers from across Europe including a press officer, a legal adviser ("she happens to be Italian by birth, I've got no issue with that"), and other staff to help boost her profile.
With all British MEPs set to be out of a job within two years, James is putting together a bid to run for the Westminster parliament in the 2020 election.
"At the moment I would agree it sounds like political opportunism but I'm just saying that at this time I want to make it to be abundantly clear I want to stand for the House of Commons," she said.

Although her default option is to stand as an independent, she would consider standing on behalf of either a new political alliance or even the Tories – but not on behalf of Labour or UKIP as "that would stretch their credibility and my credibility".
She said she would be willing to be a Conservative candidate "if they had a manifesto that I could sign up to, and if they gave me a reasonable chance – i.e. a seat that was capable of being won."
"I'm not going to waste my personal political capital and value being told to go and fight, for instance, Sadiq Khan's old seat in London," she said.
Potential constituencies she has looked at due to personal connections include Jeremy Hunt's South West Surrey seat, Rochester and Strood, Maidstone, or constituencies in Bedfordshire.
"In this game you've got to have a certain element of credibility," she said. "I'm fed up with seeing people parachuted in."
Unlike former UKIP donor Arron Banks, who is setting up a new Patriotic Alliance movement, she insists it would be wrong to attempt to fight an election on a culture war anti-immigration platform.
She also suggested immigration could remain relatively high post-Brexit – so long as the public sees it is controlled with quotas for individual sectors of the economy. She added the public will be focussed on different issues, particularly the state of the NHS, by the time she tries to get elected to the House of Commons.
"I hope Brexit doesn't dominate by 2020. I don't think that in three years' time the focus will be on the sort of issues which coloured the election and European elections and the referendum. People will have dealt with that one."