11 Things I Learned By Attending A Politicians' Pancake Race
It's pancake day, pancake day, p-p-p-p-pancake day. And a great excuse for politicians to look silly.
4.
This man is Julian Huppert, MP for Cambridge, warming up for the big event. He is amazing at this. 5.
It's a relay race, with every runner wearing a chef's apron, comedy hat and carrying a frying pan. Just to make them look as daft as possible. 6.
You'll never believe what Lord Kennedy saw when he looked at the bottom of his frying pan. 7.
Channel 4 political editor Gary Gibbon plumped for a gentlemanly flipping action. 8.
While Sophy Ridge of Sky News went for the rare "designer clothes at a pancake race" look.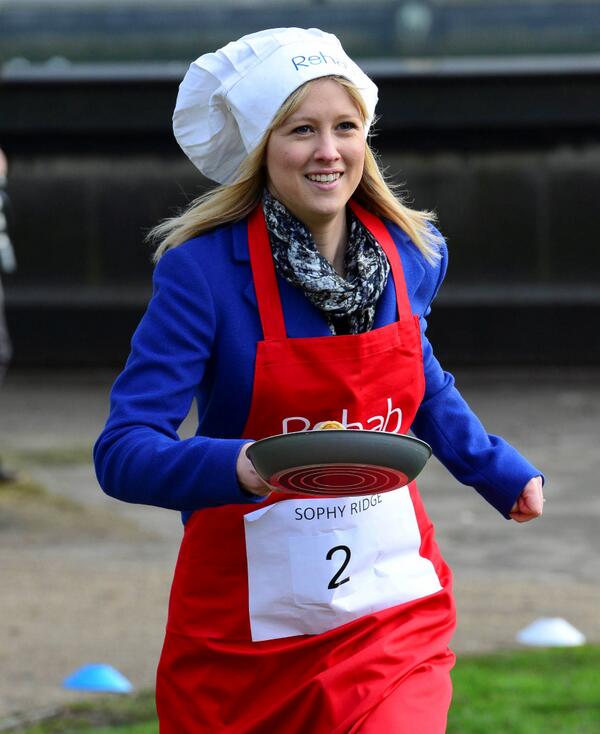 KEEP YOUR EYE ON THE PANCAKE, SOPHY.
9.
And ITV News' political editor Tom Bradby basically lost sight of what he was doing.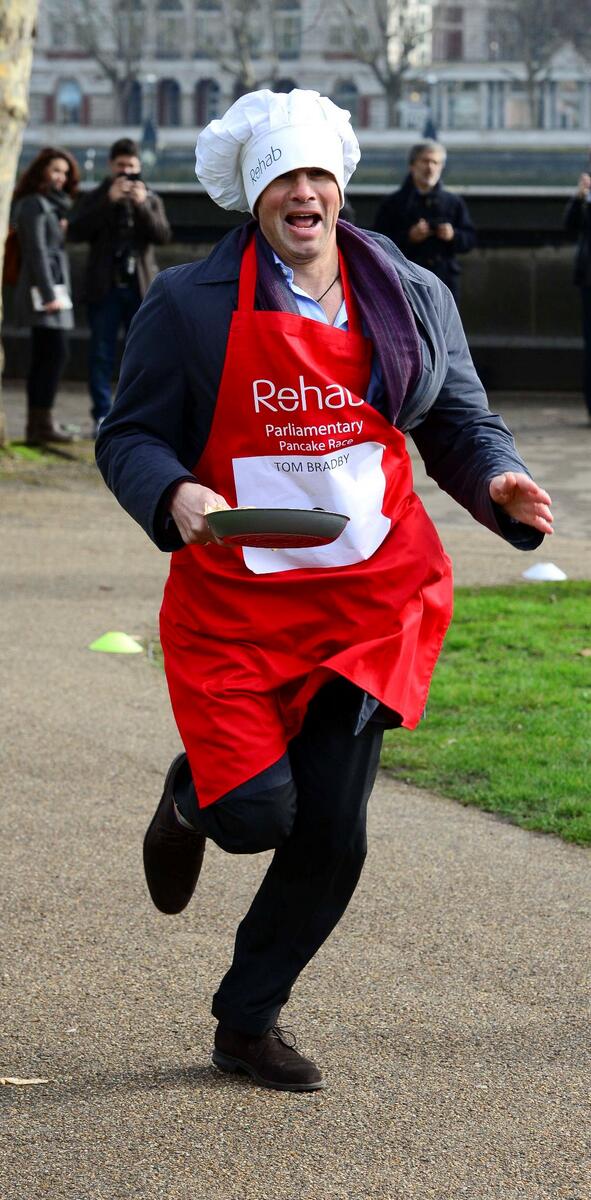 10.
But Lord Bilimoria – the man who founded Cobra Beer – really wanted his team to win.