Theresa May was heading for the group photo of EU leaders at Friday's summit in Malta when she decided she'd had enough of her handbag, so immediately handed it over to an aide.
That large "bloke" is, on closer inspection, Olly Robbins, the senior civil servant tasked with delivering Brexit on behalf of the British government. As well as carrying the prime minister's handbag.
Robbins is responsible for running the Department for Exiting the EU. He helps prepare the prime minister for key summits and travels in her entourage.
But no matter how senior you are, when the prime minister asks you to carry a handbag, you carry the damn handbag.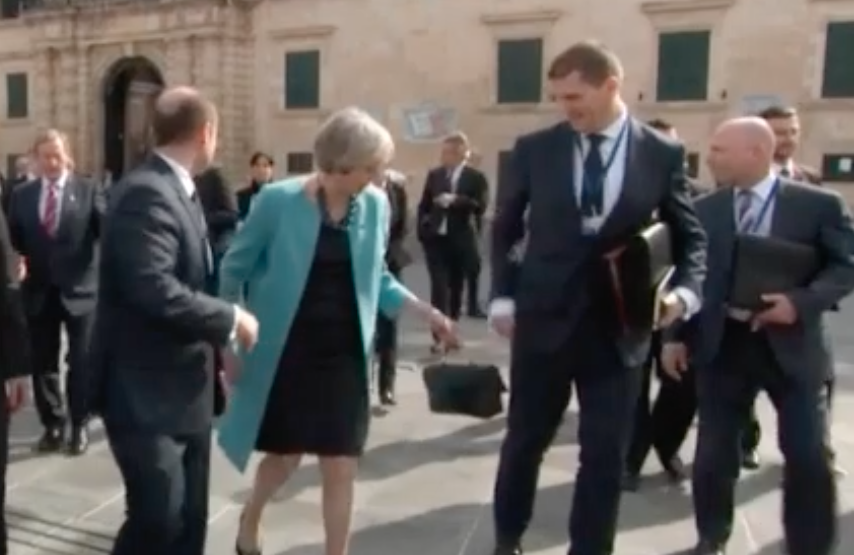 A lot of people understood the situation.
Although there was some cruel and unfounded speculation.
But ultimately no matter how slick and senior they are, at some point every civil servant will eventually find themselves back as a bag carrier.