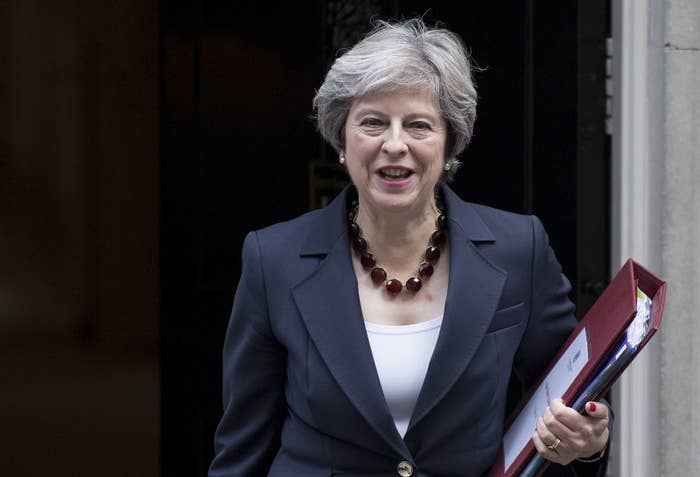 Theresa May has unexpectedly U-turned on a major government housing policy, in a significant victory for Labour.

The prime minister announced that ministers would scrap a proposed cap on the amount of money the government is willing to pay towards the cost of social housing.
Labour is due to hold an opposition day debate on the issue on Wednesday afternoon – but May instead used Prime Minister's Questions to announce the government would abandon the policy.
The Conservatives could have been defeated if it was put to a vote.
The cap currently limits the amount of housing benefit the government is willing to pay to individuals living in private rental properties, ensuring they are in the cheapest accommodation. However, it was due to be extended to cover social housing from 2019, despite concerns from social housing providers that it would not cover the actual cost of rent.

"We will not apply the Local Housing Allowance cap to supported housing," the prime minister told the House of Commons. "Indeed we will not be implementing it in the wider social housing sector, and the full details will be made available when we publish our response to the consultation."

The change followers substantial lobbying from housing charities and opposition parties, although May warned that there would still need to be cost control: "We need to ensure the funding model is right so that all providers of supported housing can access funding effectively."

Further details will be revealed next week.
The concession is remarkably similar to the Labour proposal, tabled in the name of Labour leader Jeremy Corbyn, which called on the government to "halt its current plans to cap, at the local housing allowance rate, help with housing costs for tenants of supported housing".
But a Number 10 source dismissed questions over the timing of the announcement, telling BuzzFeed News: "The work itself has been in train for an enormous period of time."
Shadow housing secretary John Healey said: "Once again, Labour is winning the arguments and making the running on government policy.
"Ahead of our opposition day debate later today, the government has given ground, but the devil will be in the detail – and the funding."