It's the item we've all been waiting for: Someone's created a Jeremy Corbyn colouring book for adults, featuring dozens of drawings of the Labour leader ready to be coloured in.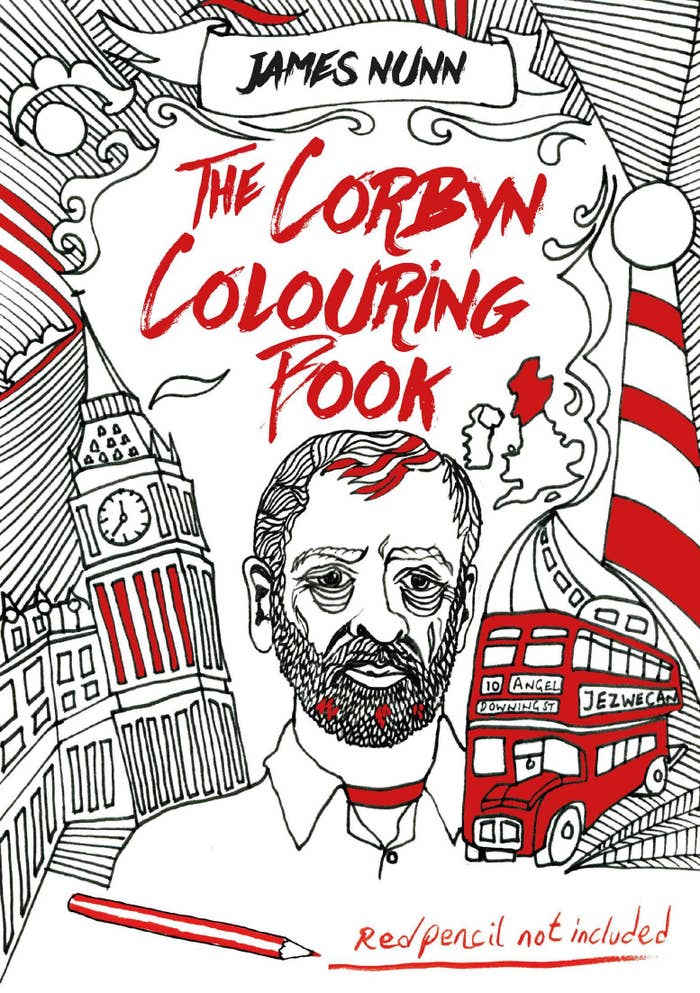 Adult colouring-in books are now a thing, and have topped bestseller lists all year – essentially you relax in the evening by getting out your crayons and building up the black-and-white line drawings into something spectacular.
Yet until now no one had made one for fans of British left-wing politics.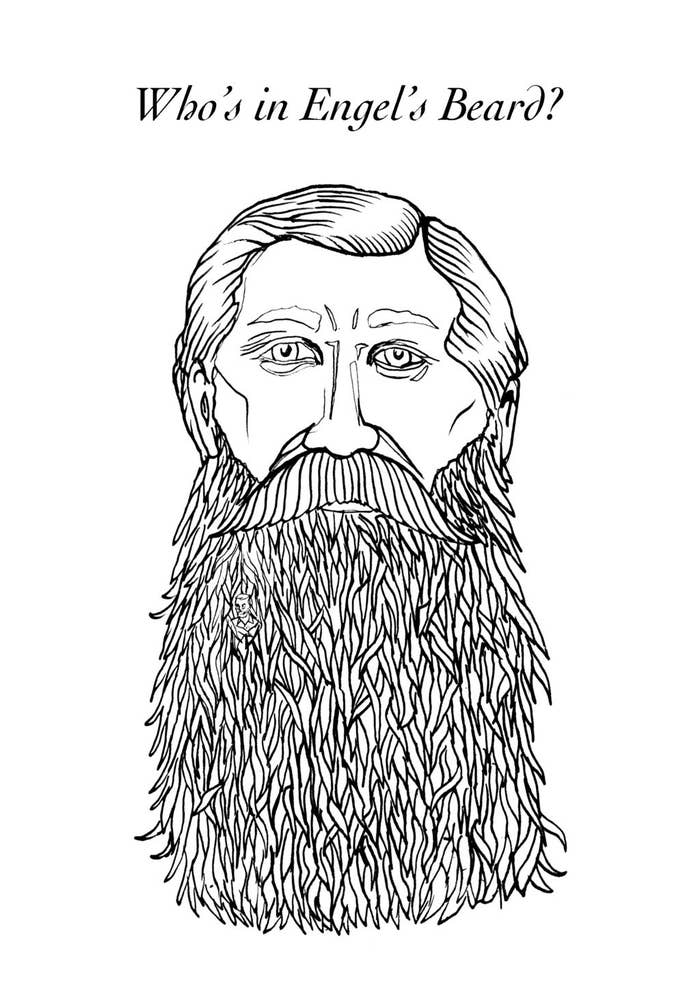 The Corbyn Colouring Book is the creation of illustrator James Nunn, who says he came up with the idea to combine the "adult colouring book craze" with the fact "Corbyn is a massive part of our cultural consciousness at the moment".
Admittedly, when he first pitched the book his editor they thought it was a terrible idea.
"It was dismissed by everyone. Then a week later I sent them a load of pictures and said we should do it," explains Nunn, who also drew the panda on the millennium-era mega-selling grammar tome Eats, Shoots and Leaves.
That said, Nunn admitted that the arrival of his Corbyn colouring book on shop shelves may be sign of "the decline of the West".
This is Jeremy Corbyn as the Mona Lisa, ready to be coloured in.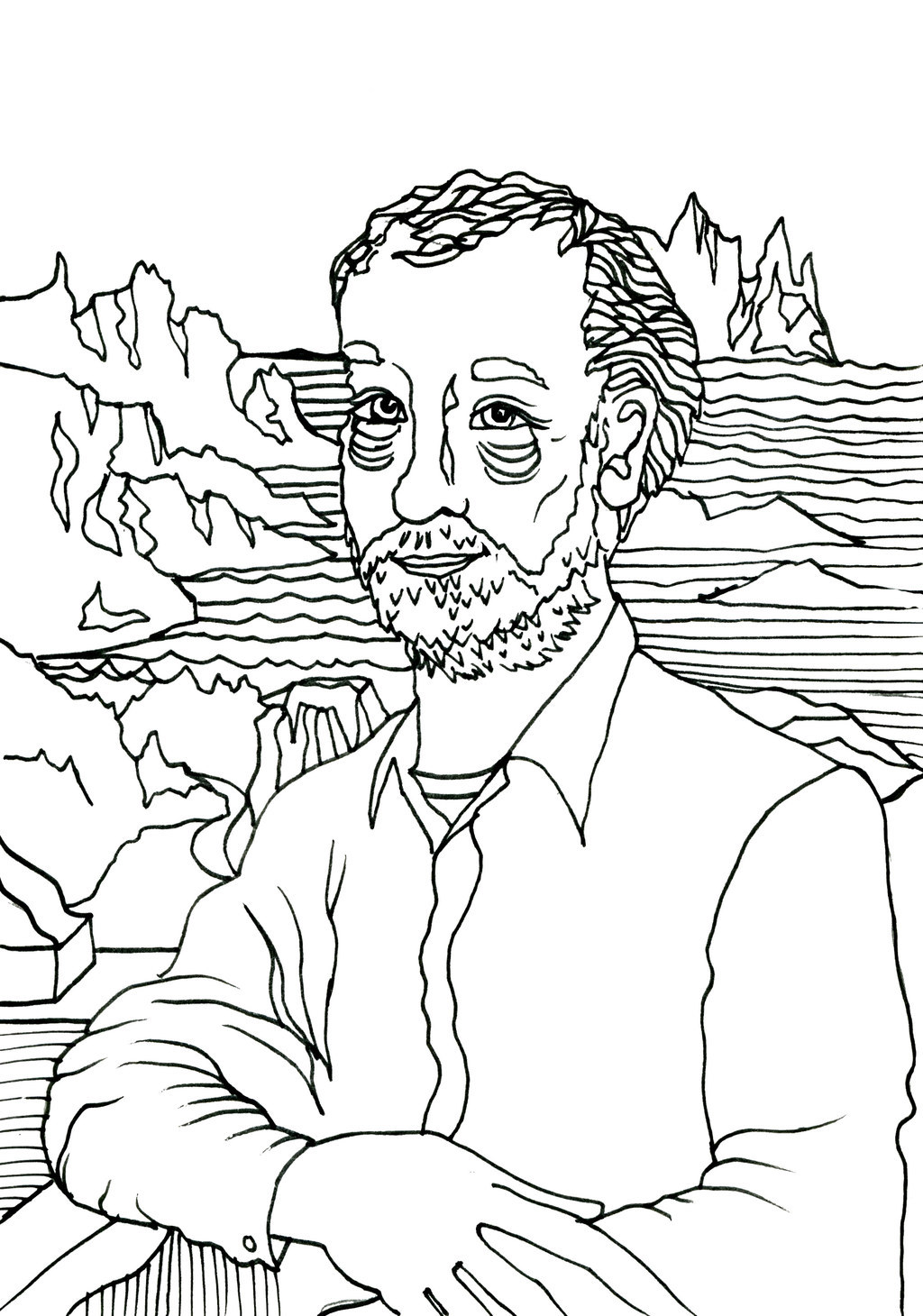 Only red pencils are required to complete the colouring book, in honour of Corbyn's left-wing credentials.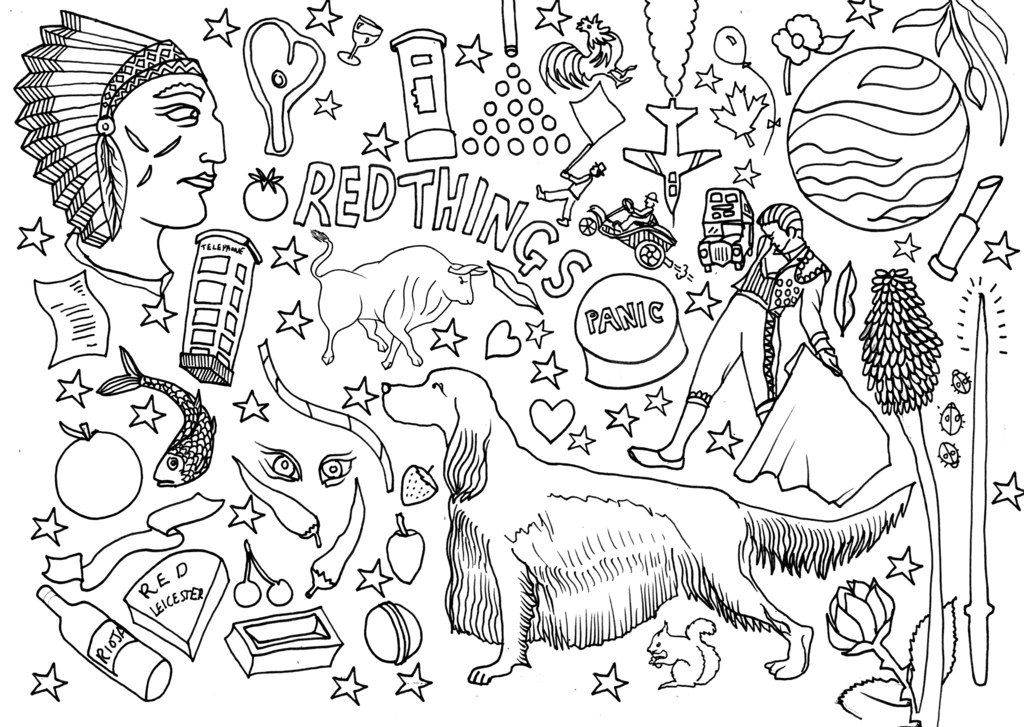 "I didn't want to do it if it came across as snide," said Nunn. "The negative things that people want to point out about him – that we wants to go back to the '80s and wears beige – those are all things that I can leave to the caricaturists. I really only like drawing things that I like the look of."
He drew the entire book in less than a month: "I've been going to bed with Corbyn in my head, with some sort-of weird Corbyn-related anxiety attacks."
This is Corbyn as a naked man, represented in a version of Michelangelo's Sistine Chapel ceiling painting that's just begging for some colour.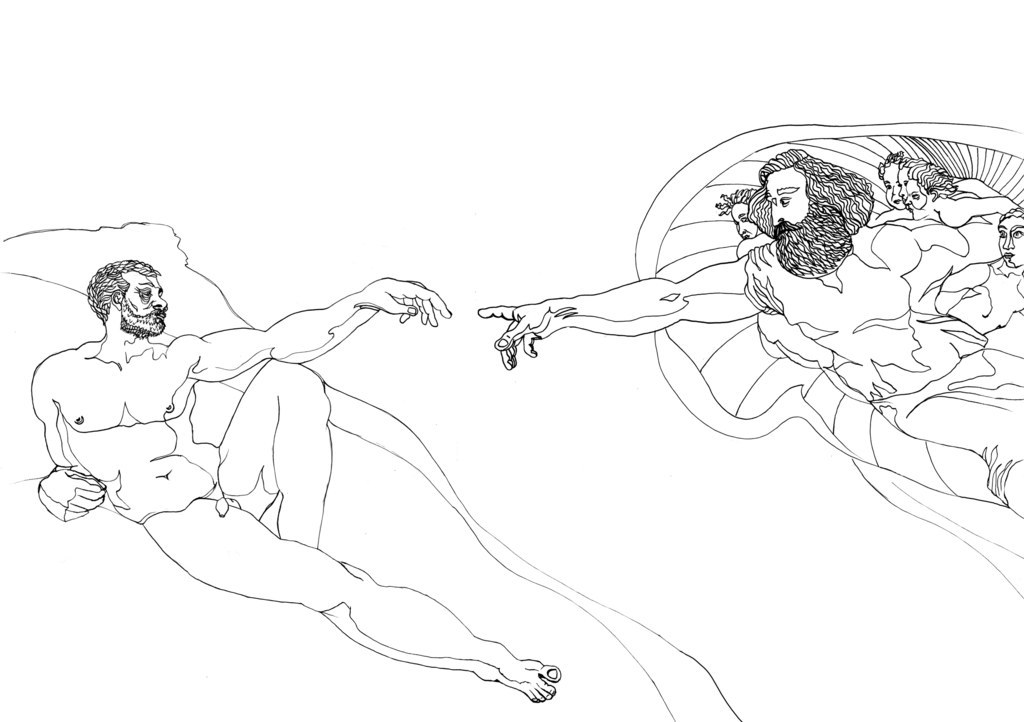 This is Corbyn as Moses, parting the Red Sea.
And this is Corbyn as some frankly terrifying superhero, just waiting to be coloured in.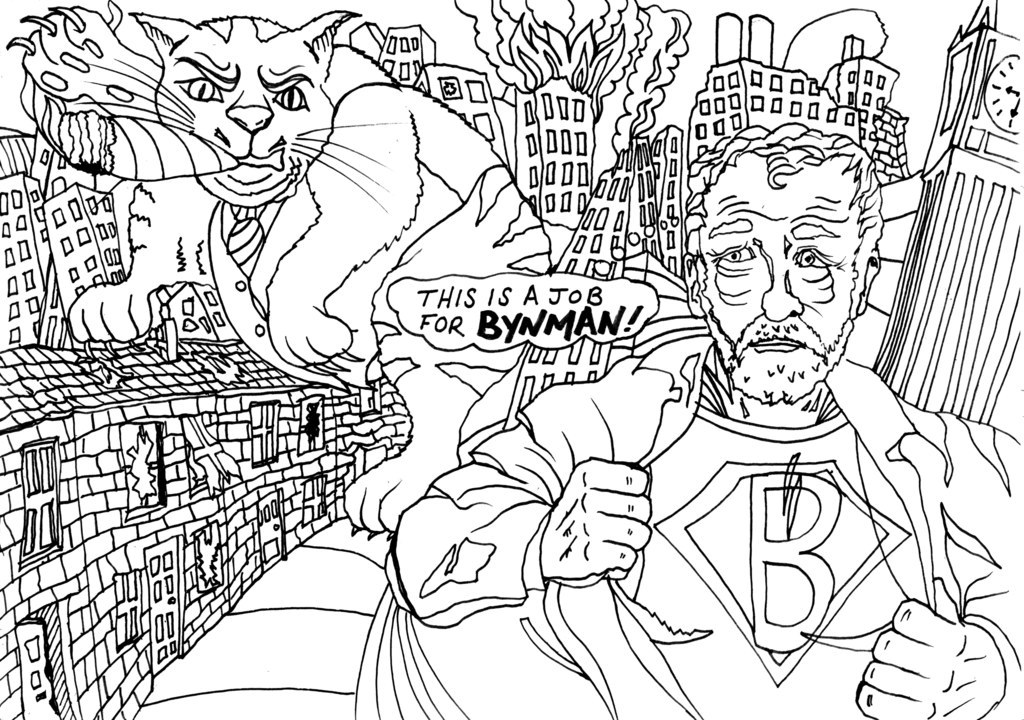 Nunn said Corbyn is very pleasant to draw: "The eyes hold you. He has little hooded eyelids and he does have these great laughter lines. The beard helps you shape things. His hair is such a nice feature – he's so much easier to draw than David Cameron with a big dough face who has no markings, no sign of life on his face. [Cameron's] just a kind of planet. I wish that I didn't have to admit that."
And the illustrator is a fan of the Labour leader: "He's been making people's lives better for 40 years rather than being an overprivileged ball of dough."