1.
This taxi worker making sure his colleague still has a cup of tea as they pump out their office.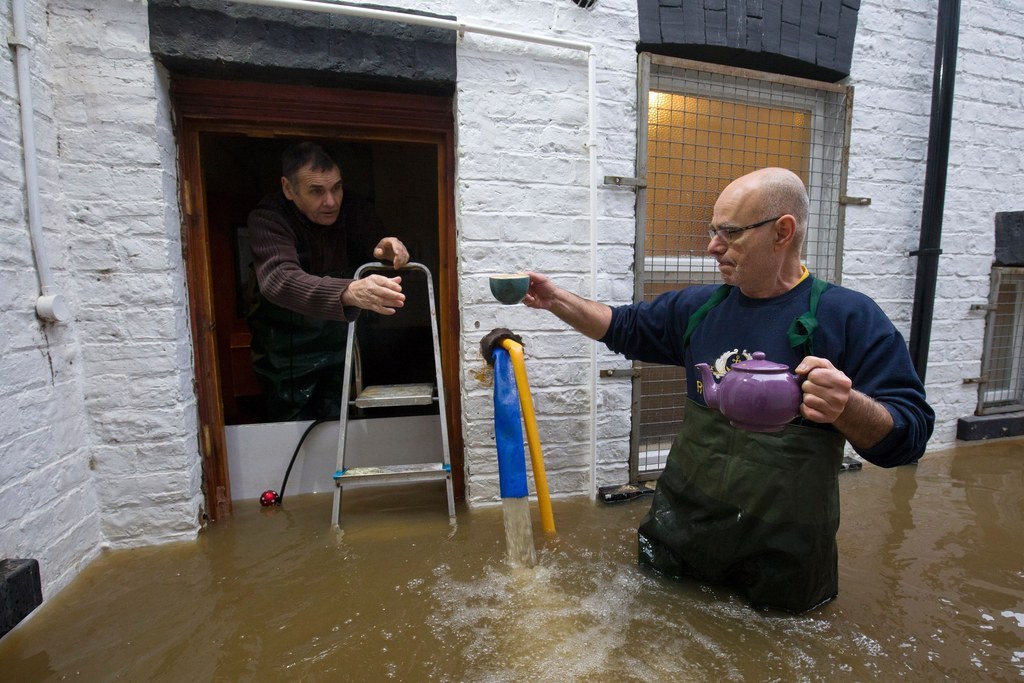 2.
This pub ensuring it is prepared for the floods.
5.
This woman cleaning the inside of Plonkers wine bar – and ignoring the water outside.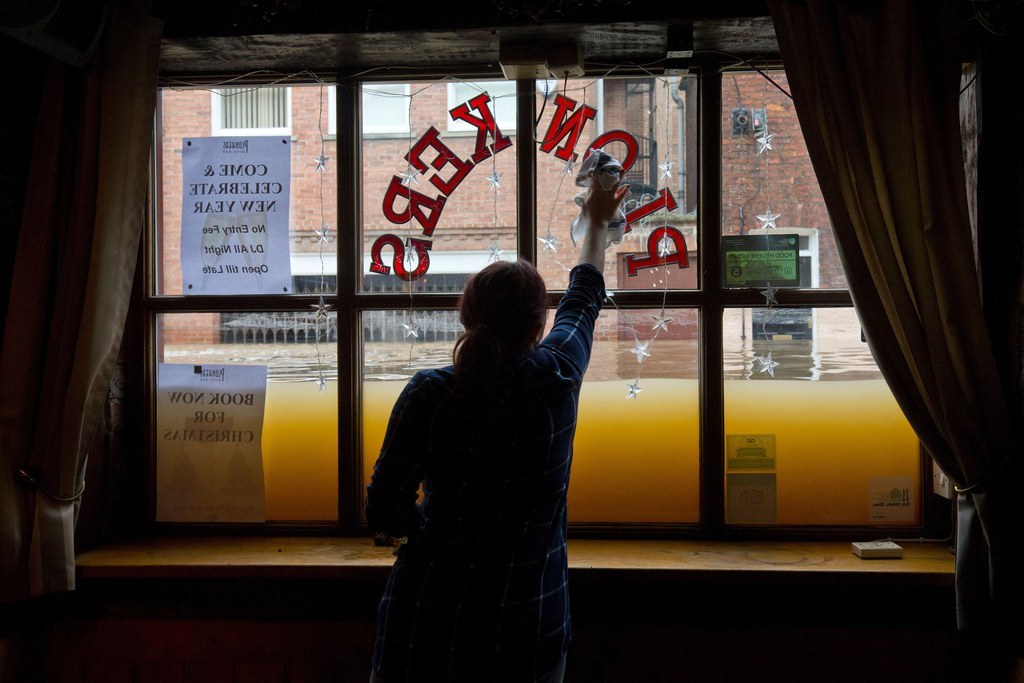 8.
The emergency services who ferried a midwife to a Selby home to ensure a baby was born safely.
9.
These people sitting tight in their flats and having a natter out of the window.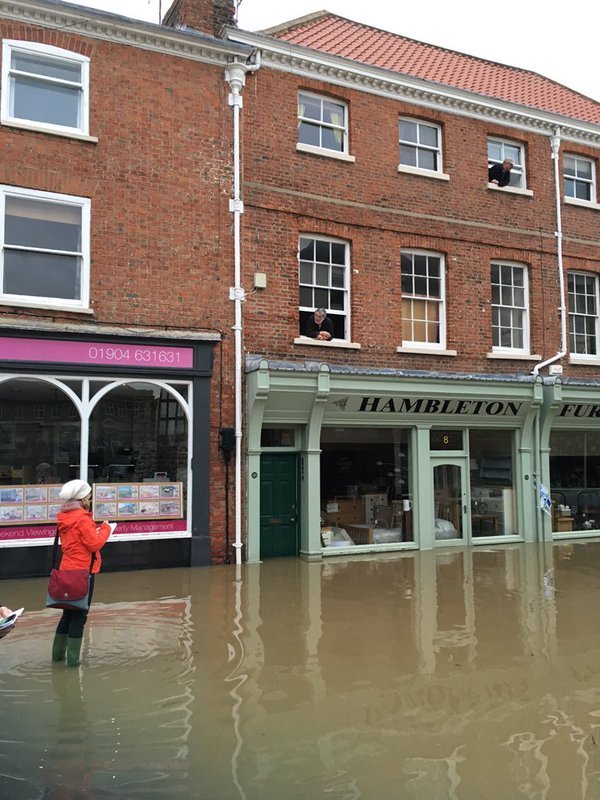 10.
These volunteers coming into Hebden Bridge to help with the clean-up.
11.
These Yorkshire cricket clubs getting together to help teams who have been flooded out.
12.
This mountain rescue team having a cup of tea in the garden before carrying people out of their houses.
13.
This football club giving its spare food to the homeless.
14.
These people in York who really wanted a pint and weren't going to wait for the water to subside.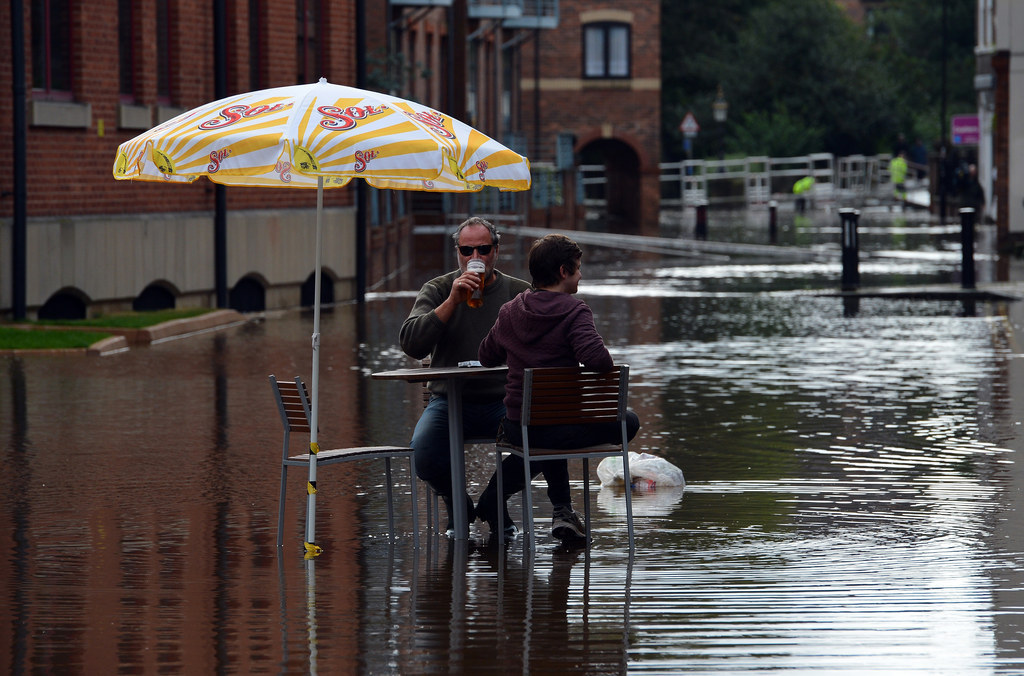 15.
The Yorkshire mosques who organised volunteers to help with the clean-up.
16.
This Tadcaster shop which called on people to keep smiling – "Remember your British and maybe from Yorkshire".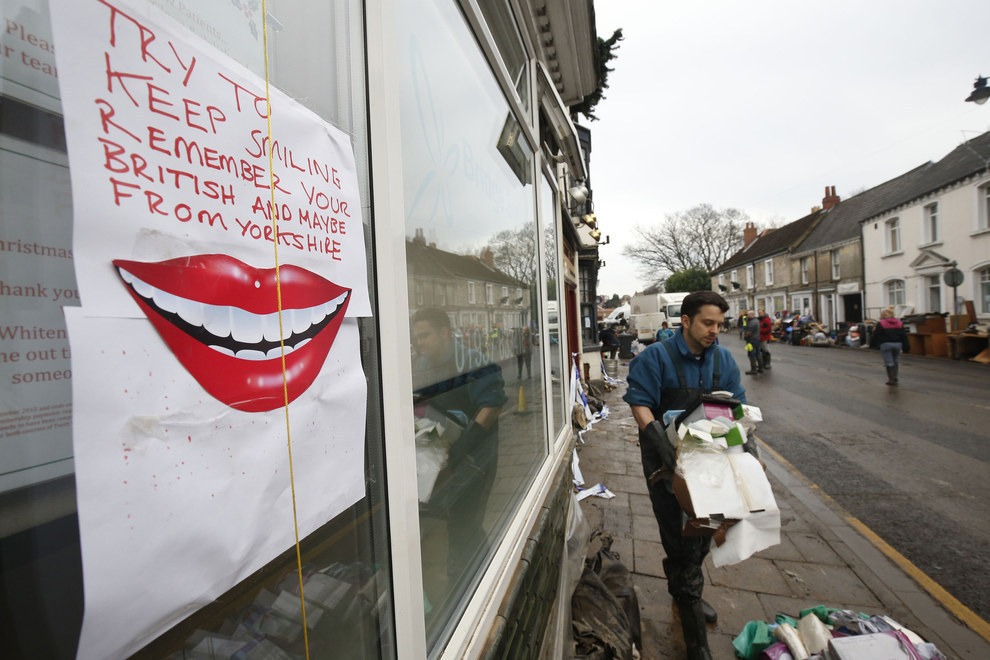 17.
This couple who pushed ahead with their wedding in Selby despite the floodwater nearby – but took their Wellington boots just in case.
18.
This impromptu furniture sale.
21.
These Leeds men knowing how to get around town.
23.
And this message of defiance.