Nigel Farage Was Knighted By A Small Child On Russia Today
"My mummy says you hate foreigners."
Nigel Farage has appeared on the Kremlin-backed news channel Russia Today, where he was knighted by a small child. Because why not?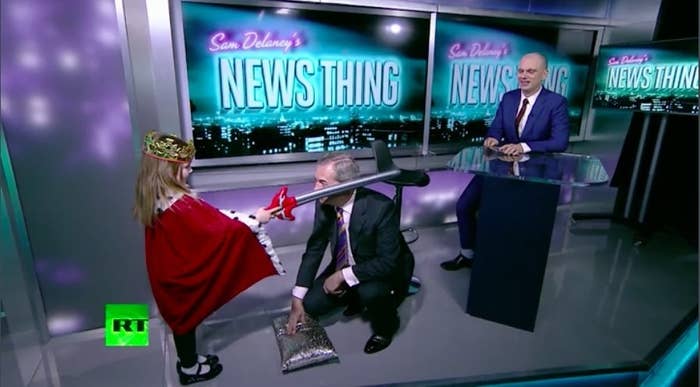 The former UKIP leader has spent much of the last week in a bitter dispute with Douglas Carswell, the party's only MP.

The two men fell out years ago for reasons lost in the depths of time, but Farage is said to be particularly angry that Carswell has not done enough to secure him either a peerage or a knighthood – meaning he can never be "Sir Nigel Farage".

With that in mind RT's UK show News Thing arranged for Farage to be knighted by a small child dressed as Queen Elizabeth.
Having "knighted" Farage, the young Queen then had the last word: "My mummy says you hate foreigners."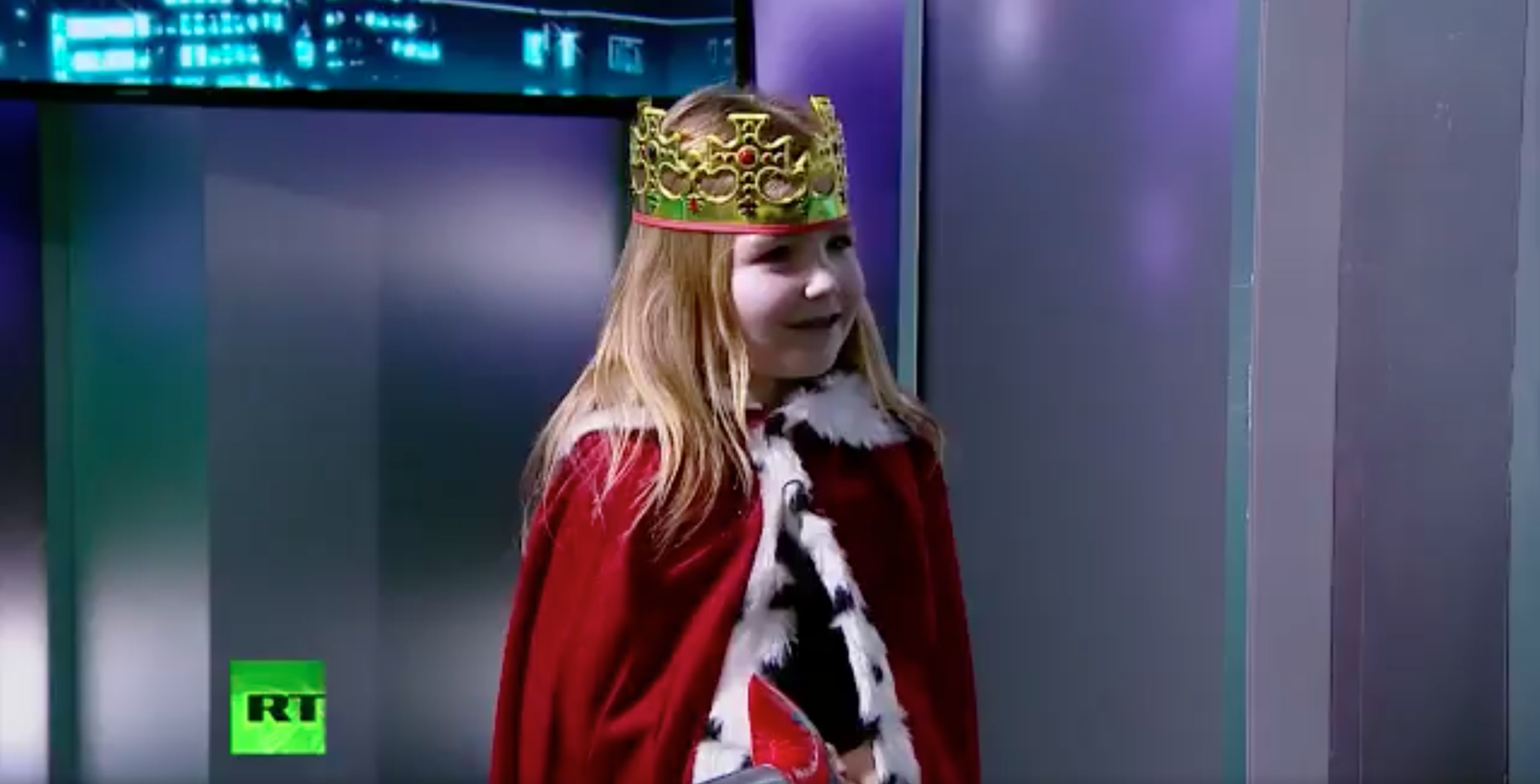 People had strong views.
While there was hope that the US president would soon appear on the programme.
Previous guests on RT's News Thing, which goes out late on Saturday night, include current UKIP leader Paul Nuttall, who wore this helmet and was welcomed on to the show by Ragga MC.