The Sun has endorsed the Conservative party in its Thursday edition, calling on readers to vote for David Cameron's party to "stop [the] SNP running the country".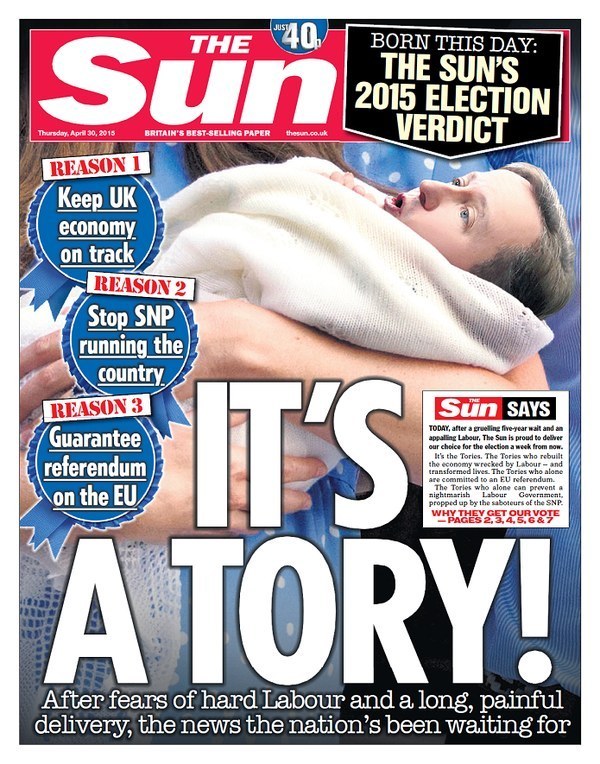 In contrast, Thursday's Scottish Sun gives a full-blooded endorsement of Nicola Sturgeon's SNP.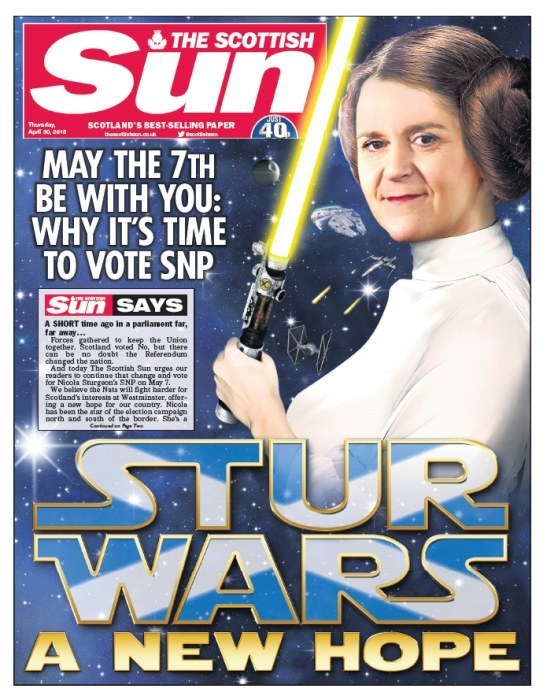 The newspaper appears to have expected accusations of hypocrisy.
It took the decision to publish both the editorials and front pages simultaneously online and immediately issued a statement explaining the difference in opinions.
A spokesperson for the newspaper said:
The Sun is written first and foremost for its readers, and the UK edition and Scottish edition have two very distinct audiences. If Scotland and England were playing each other at football, no one would expect The Scottish Sun to support the English national team.
But the real interest in the newspaper's decision is because of claims about the political views of Rupert Murdoch, who ultimately controls The Sun's parent company.
The Independent has claimed that Murdoch recently berated his journalists for "not doing enough to stop Labour winning the general election", while recent tweets from him have repeated similar messages to those of his newspapers.
Murdoch has been highly critical of Miliband's performances during the election:
But he also speculated on the future of the UK and suggested that Scottish independence is inevitable: