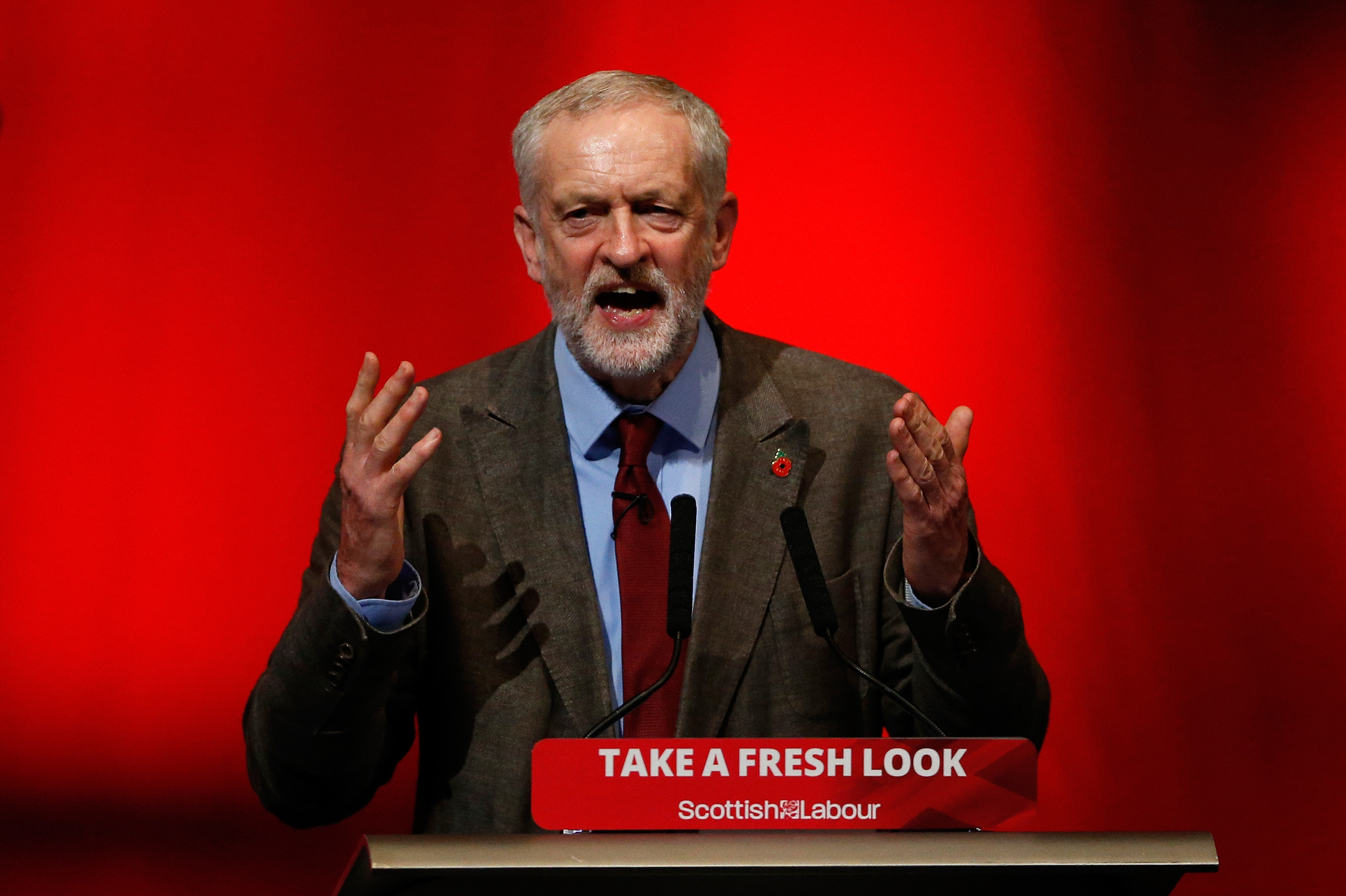 Labour MPs close to Jeremy Corbyn have demanded the media stop referring to the Labour leader's internal opponents as "moderates" because it implies Corbyn is extreme and unelectable.

Clive Lewis and Richard Burgon told BuzzFeed News that journalists' choice of words is skewing how the public perceive the Labour leader and that it is Corbyn who represents the true "moderate" view in the party.
"How the mainstream media frames the debate sets the parameter for people's thinking on so many areas," said Lewis, the MP for Norwich South. "The term 'Labour moderates' gets me. When you look at the overwhelming mandate Corbyn has, I don't think his opponents within the party are the moderates."
Asked to suggest a replacement term for Labour MPs who oppose Corbyn, Lewis suggested various options: "Malcontents. Destabilising elements. They are the right of the party. Jeremy Corbyn and the socialist campaign group used to be called rebels – so why not call them rebels?"
"If they are the 4.5% then they are the extremists within the party," he added, referencing the small number of votes that Blairite candidate Liz Kendall received during the Labour leadership election. "I take affront to the idea that people whose sole preoccupation is destabilising the elected leadership of the Labour party are 'moderates'."
"Journalists should think very carefully about the language they use," the former BBC reporter concluded.
Burgon, one of the few Labour MPs to nominate Corbyn during his run for the party leadership, said the constant use of the term "Labour moderate" suggested that Corbyn and his supporters in the parliamentary party and membership are extreme.
"The use of the phrase 'moderate' implies a value judgement being made by the media," said Burgon. "It implies that there are extreme MPs. I see myself as mainstream Labour. There's nothing extreme about our demands for an equal society, for those at the top to pay their fair share of tax.
"It seems the phrase 'moderate Labour MP' is used to describe any anonymous source briefing against Jeremy Corbyn."
The MP for Leeds East added: "Jeremy Corbyn gets described as 'left-wing Labour party leader' whereas David Cameron would never be described as the 'right-wing Conservative leader' and George Osborne is never the 'hard-right Tory chancellor'."
Burgon also suggested some newspapers are acting as "an obstacle to democracy" in their treatment of Corbyn: "The right-wing tabloids are fulfilling their self-appointed role of stopping people from voting for real change, as seen by the deeply dishonest representation of Corbyn at the cenotaph by The Sun newspaper. The media is acting as an obstacle to democracy, not as a facilitator of democratic and real debate – that's what the media should be."