Someone on the popular casual sex and dating app Tinder is pretending to be Labour leader Ed Miliband.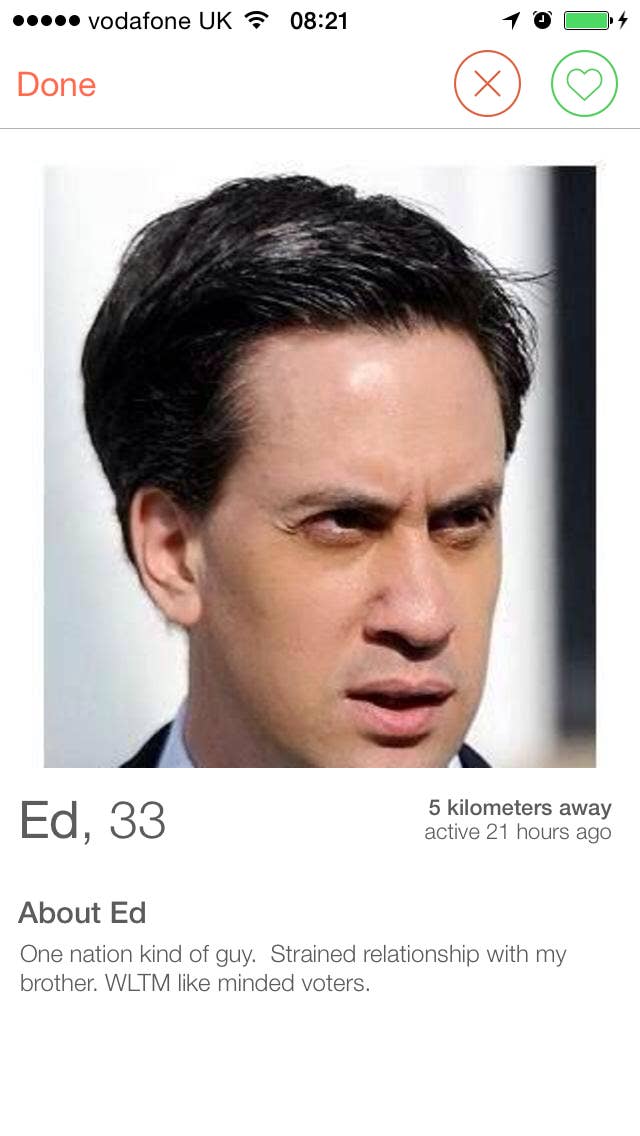 One would-be dater, who shared the screengrabs with BuzzFeed, swiped right after seeing Ed's face. They soon found themselves being chatted up by Miliband's rhetoric.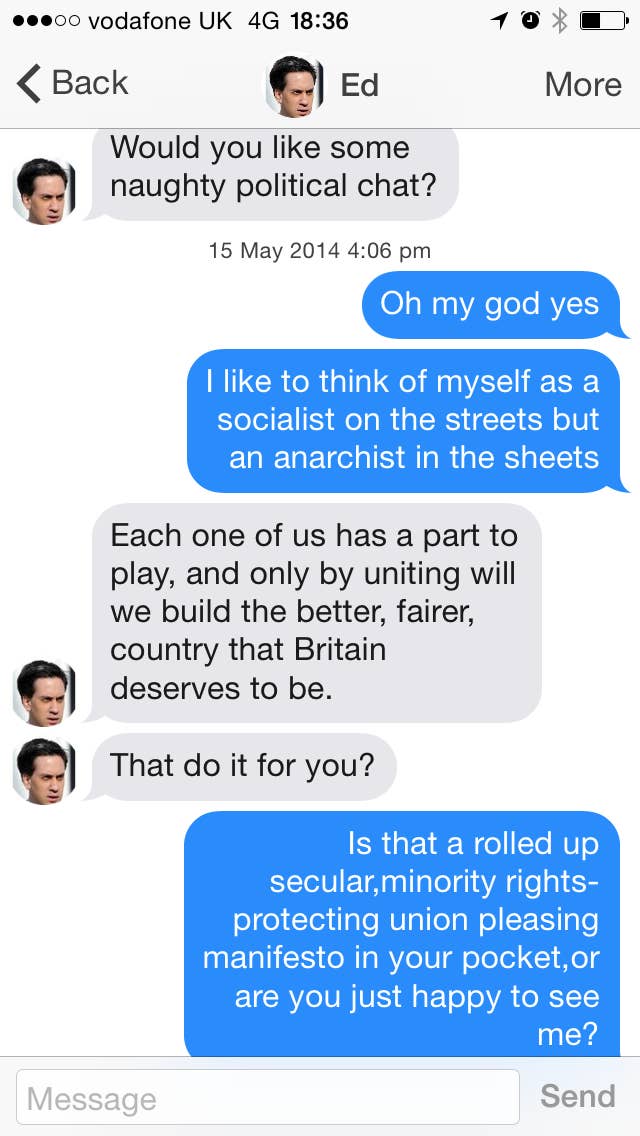 The conversation started off fairly tame.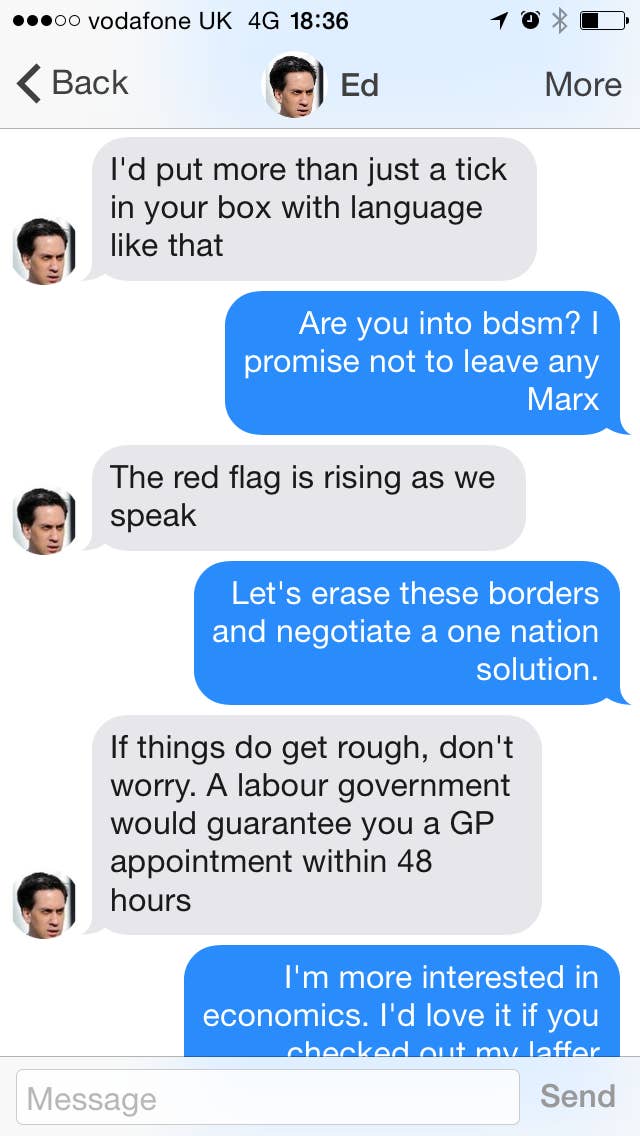 Then they discussed the great economic issues of our day.
Ed Miliband's political positioning was debated.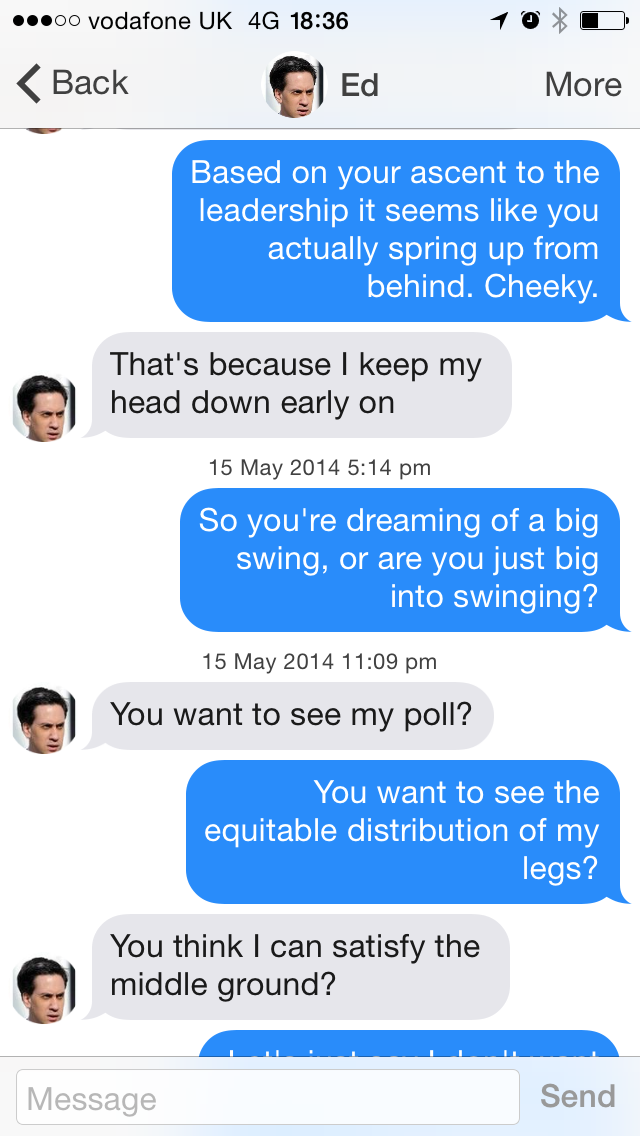 Then the importance of the famous Labour whipping operation comes into play.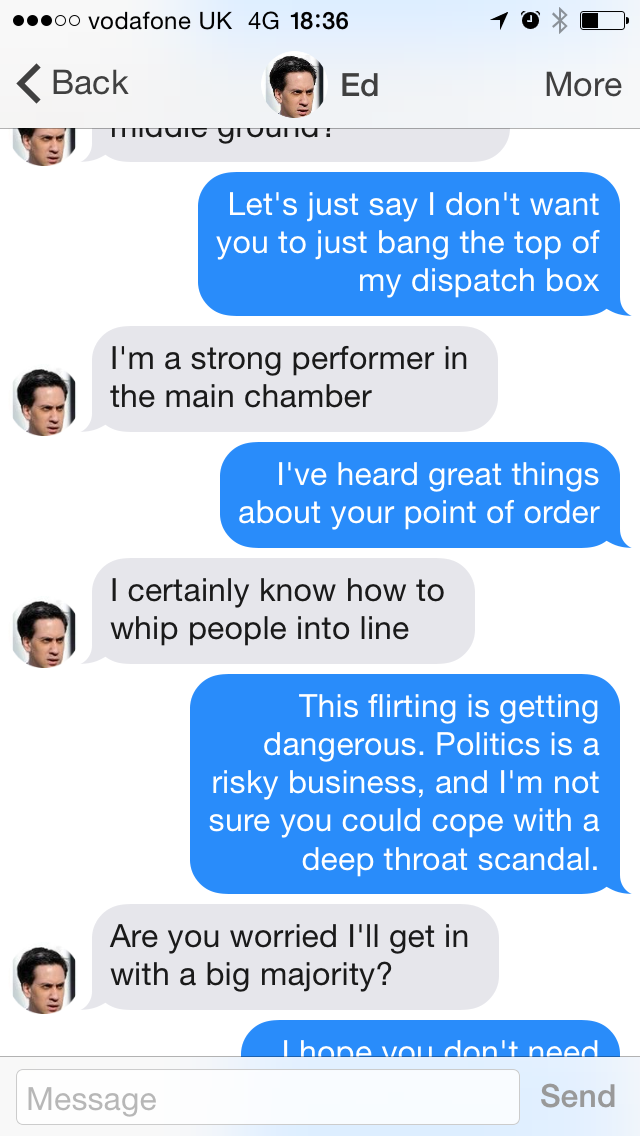 As well as the potential for a stimulus package.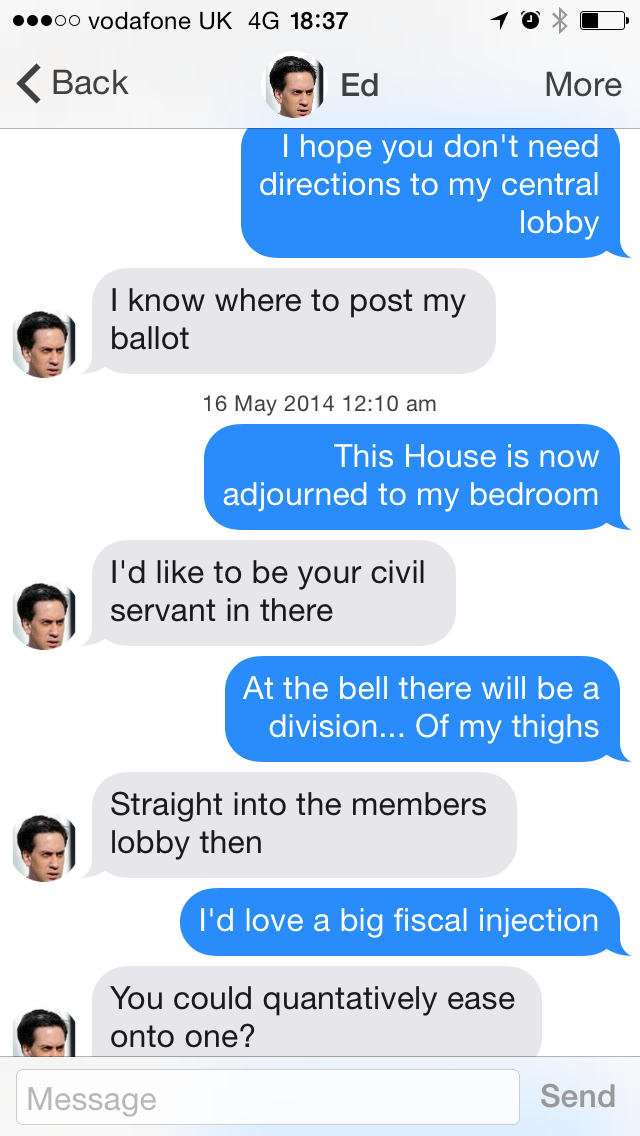 But it quickly gets lost in the discussion of parliamentary procedure.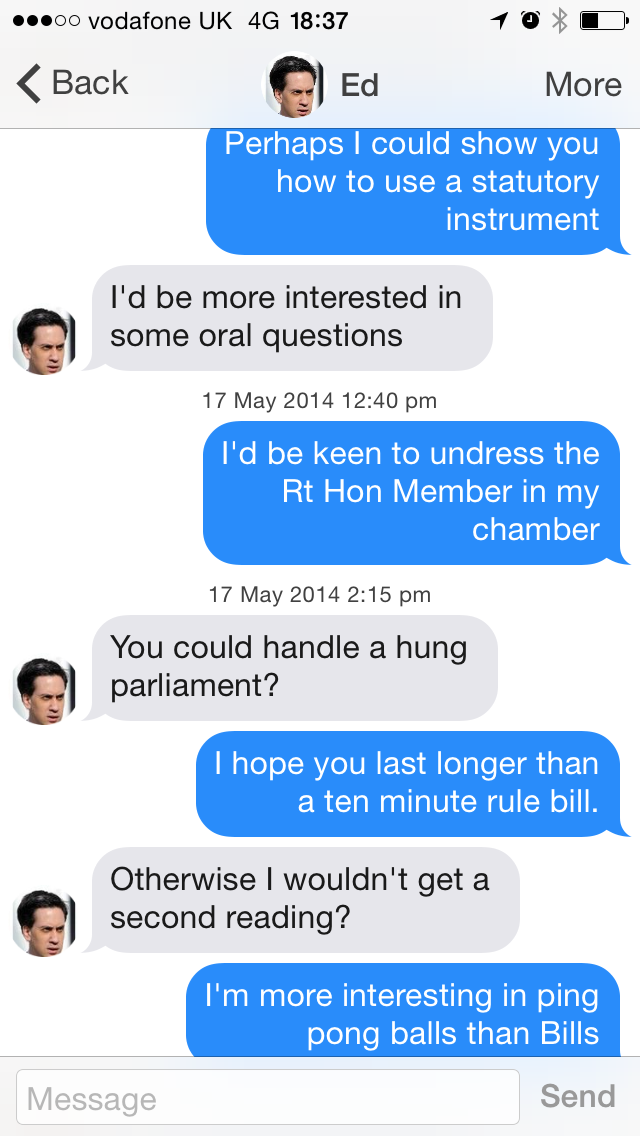 Some kinky role play involving House of Lords reform is suggested.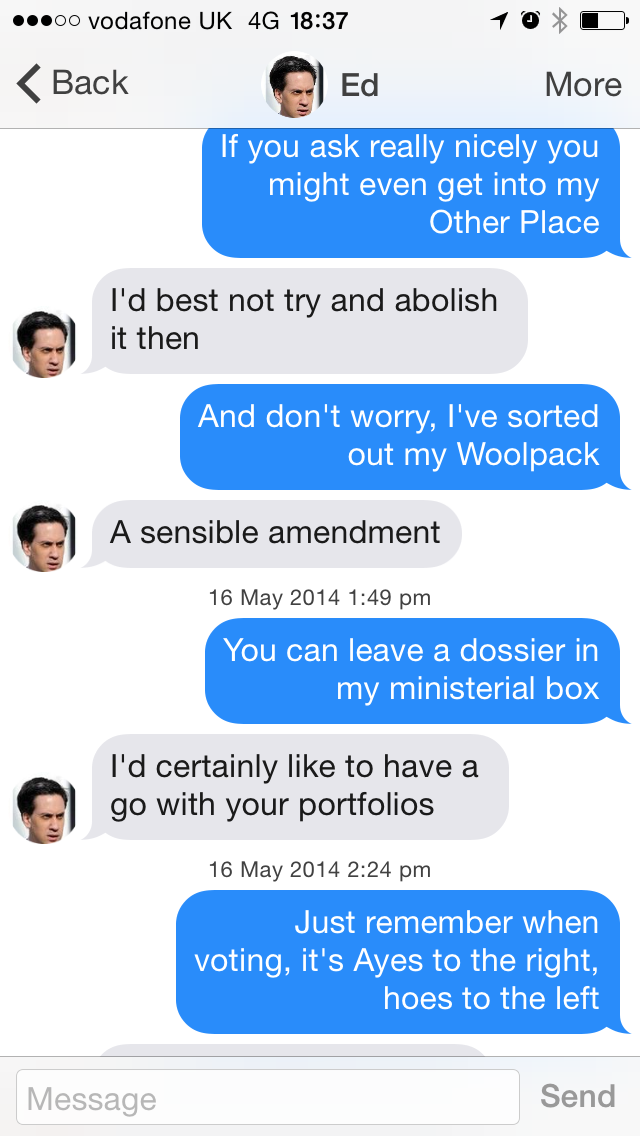 Even though the commitment to real reform is questioned.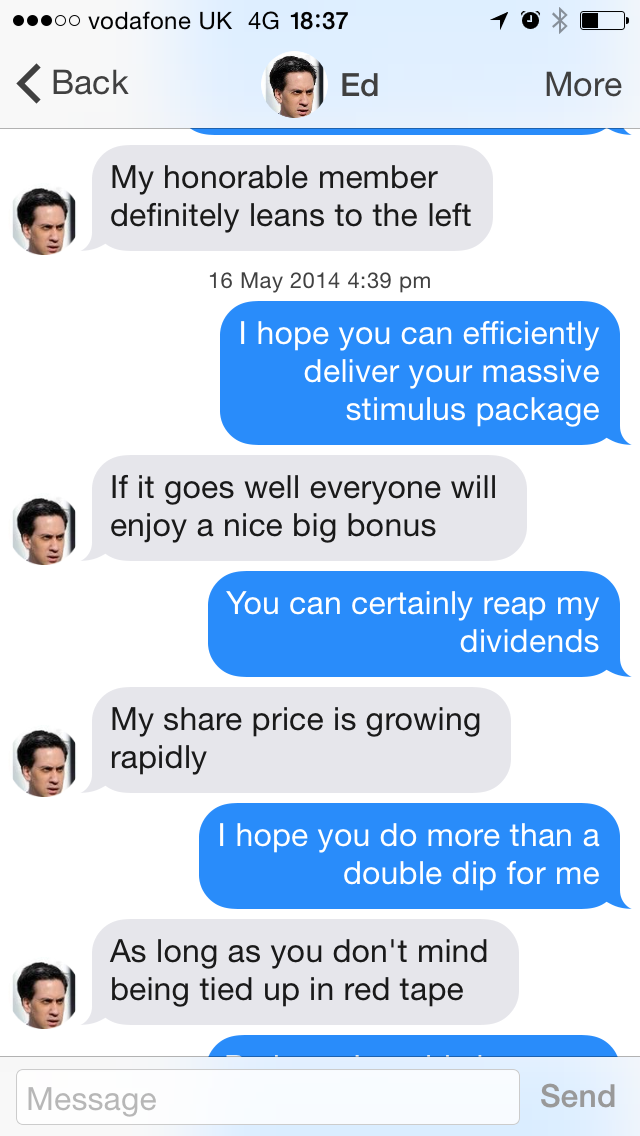 And then it just goes very, very dark.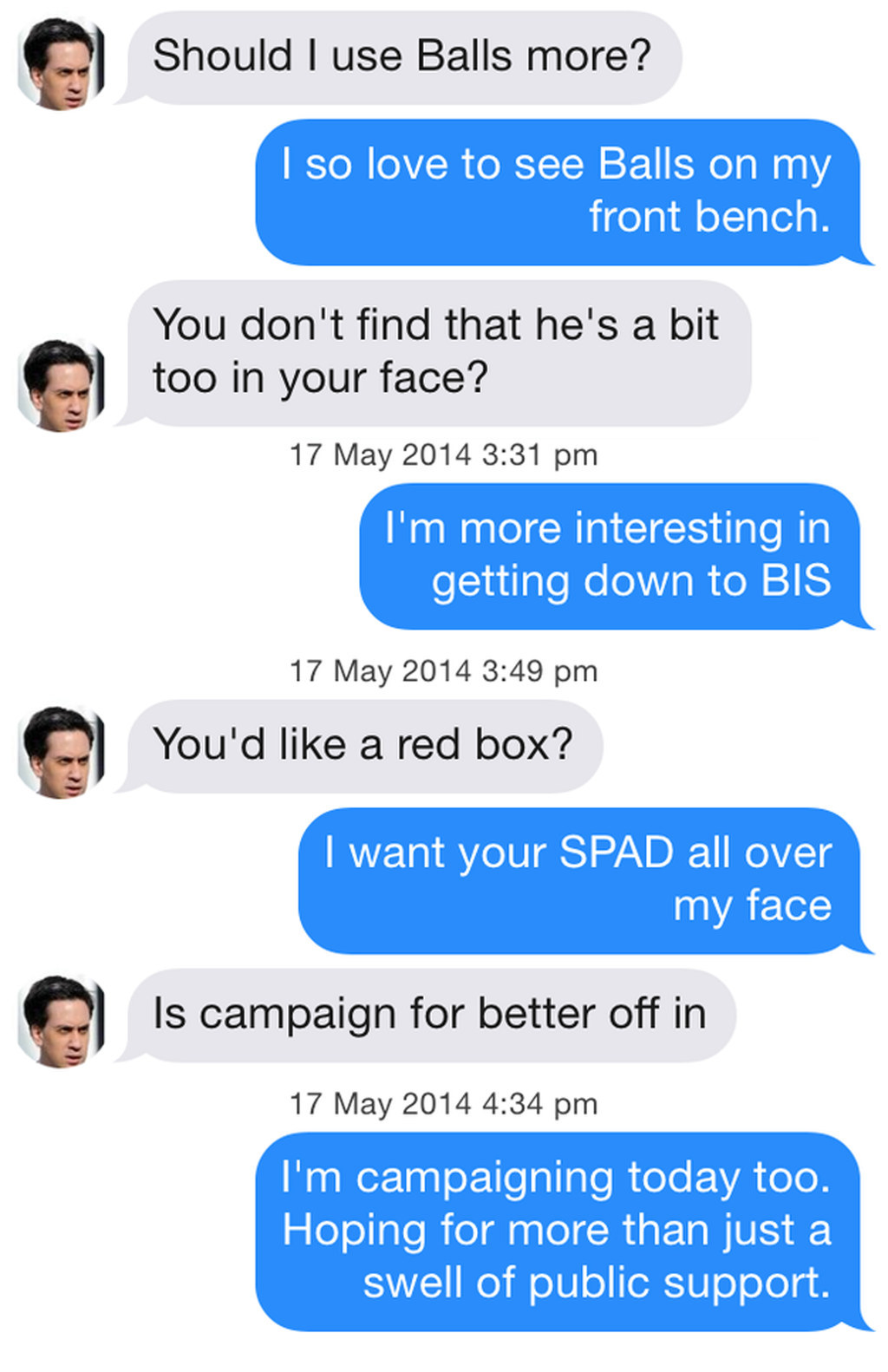 Well done, person pretending to be Ed Miliband on Tinder.