Sadiq Khan Has Won Labour's Nomination To Be London Mayor
The MP for Tooting beat Tessa Jowell in the contest.
by
,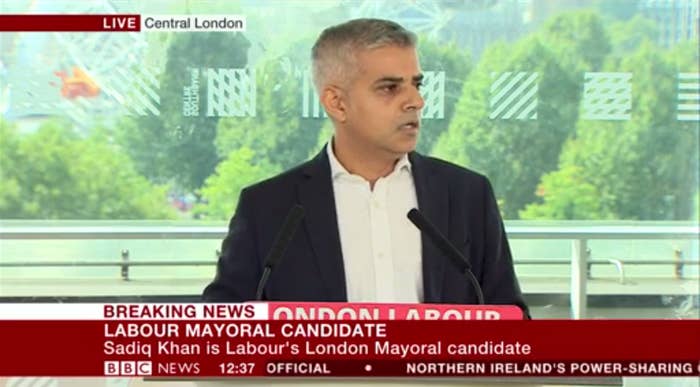 Sadiq Khan has won Labour's nomination to stand for mayor of London, beating long-term favourite Tessa Jowell in a result that bodes well for Jeremy Corbyn in the party leadership result.
Khan won 59% of the votes from London Labour party members and supporters in the final round of voting, with Jowell struggling on just 41%. The Tooting MP said he was "honoured" by the result and paid tribute to his father, who was a London bus driver.
The Conservatives are yet to choose their mayoral candidate, but Khan is likely to face Tory MP Zac Goldsmith in next May's election. Khan said: "I love this city. It's given me and my family huge opportunities. We lived on a council estate in south London – my mum, my dad, my brothers and my sister.
"City Hall might have been a few stops up the Northern Line, but to a young Londoner like me it seemed a million miles away. To many young Londoners today, it still feels a million miles away."
The results were shrouded in secrecy until 12.30pm on Friday, when Labour's regional chair Len Duvall announced them to a packed room in the Royal Festival Hall. Rumours had been circulating that the race was extremely close between Jowell and Khan – and many people were taken aback at the scale of Khan's win.
There was applause and cheering in the room but some sighs from party staffers leaning against the wall. Jowell, who was a long-serving cabinet minister under Tony Blair, appeared close to tears after Khan gave his victory speech. She hugged her colleagues and supporters and left the building quickly for lunch with her family.
The mood in Labour HQ was reportedly bleak as the result was announced.
Khan benefited from the massive influx of new left-wing supporters signing up to the party over the summer in order to vote for Corbyn in the Labour leadership race. But he was quick to point out that he had won "every single section of the Labour vote" by the final round – members, affiliates and registered supporters.
He told a crowd of journalists who gathered round him: "From day one I've been trying to create a movement. I never thought it would be a close race. I was always quietly confident. I think I did 200 visits between 14 May and today."
Asked how he would work with Corbyn if he becomes leader, he said: "I'll work with whoever the Labour leader is. The main thing is that I'll be London's advocate. Sometimes that may mean there'll be tension between me and the Labour leadership, other times we'll be on the same side."
He confirmed to BuzzFeed News that he would resign as MP for Tooting if he became mayor. "I think being mayor of London is a full-time job so, as much as I love Tooting – I will always live in Tooting, I will probably die in Tooting – I don't think it's possible to be an MP and a mayor at the same time."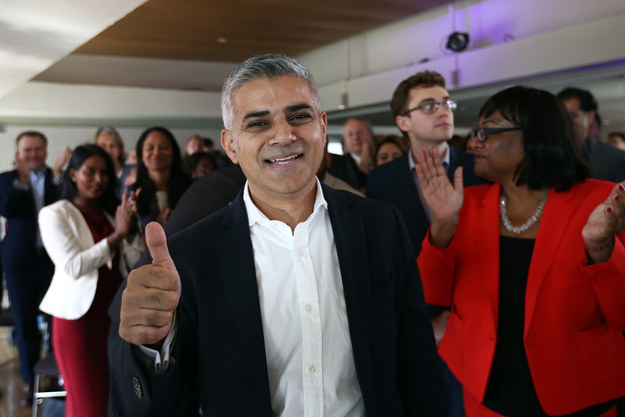 Labour MP Wes Streeting, who supported Jowell's campaign, said he was "gutted for Tessa". But he told BuzzFeed News: "I've no doubt that the whole Labour party will rally behind Sadiq to win back City Hall next year. Many people will identify with someone like him who has come from a deprived background and made it in the legal profession."
Khan also beat Gareth Thomas, Christian Wolmar, Diane Abbott and David Lammy to win the nomination. Lammy told us: "I'm a bit disappointed for my supporters but I'm very pleased for Sadiq Khan, I've known him for 20 years. He'll be a great candidate, he ran a really great campaign."